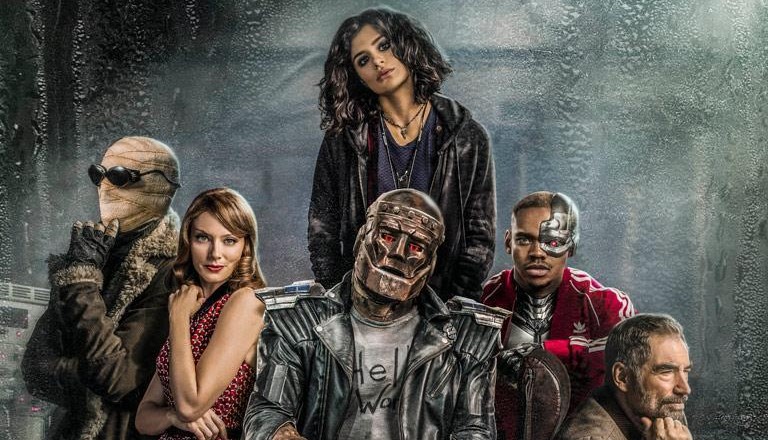 DC Universe is set to launch it's third original series next week, Doom Patrol. Now, the final trailer for the series gives us our first look at the team in action as well as Alan Tudyk's villainous Mr. Nobody.
Whilst some will no doubt agree with Nobody's sarcastic monologue, that the world does not need more TV super heroes, the Doom Patrol is not your traditional super hero team. Spinning out of DC Universe's inaugural series Titans, Doom Patrol follows a group of outcasts and misfits, more a family than a team, nonetheless they must come together and rise up as heroes if they are to save the world from Nobody's threat.
Doom Patrol is a re-imagining of one of DC's most beloved group of outcast Super Heroes: Robotman, Negative Man, Elasti-Girl, and Crazy Jane, led by modern-day mad scientist Dr. Niles Caulder (The Chief). The Doom Patrol's members each suffered horrible accidents that gave them superhuman abilities – but also left them scarred and disfigured. Traumatized and downtrodden, the team found purpose through The Chief, who brought them together to investigate the weirdest phenomena in existence – and to protect Earth from what they find. Part support group, part Super Hero team, the Doom Patrol is a band of super-powered freaks who fight for a world that wants nothing to do with them. Picking up after the events of Titans, Doom Patrol will find these reluctant heroes in a place they never expected to be, called to action by none other than Cyborg, who comes to them with a mission hard to refuse, but with a warning that is hard to ignore: their lives will never, ever be the same.
Doom Patrol comes from producers Greg Berlanti, Geoff Johns, Sarah Schechter, and Jeremy Carver. The series stars Brendan Fraser, Matt Bomer, Diane Guerrero, Alan Tudyk, April Bowlby, Joivan Wade, and Timothy Dalton, and premieres Friday February 15th on DC Universe.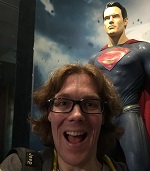 Chris is a lifelong fan of Disney, Star Wars and super heroes who can't quite believe this golden age of movies and TV we're living in. Having written blogs dedicated to Disney's Aladdin musical and Star Wars Celebration, Chris is excited to be part of the MNN team.