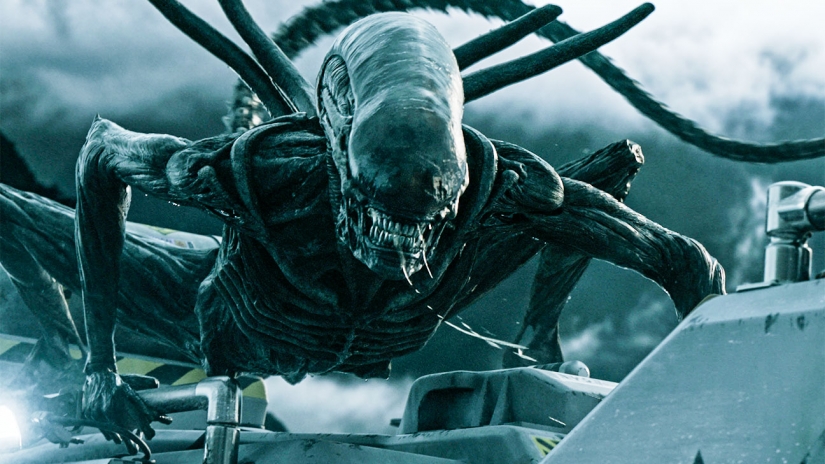 A while ago, it was revealed that Neill Blomkamp was involved with a sequel to Aliens that would ignore the other two sequels in favor of focusing on an adult Rebecca "Newt" Jorden, with Ellen Ripley and Dwayne Hicks also returning with, but it was not meant to be, as Fox chose to develop Ridley Scott's Alien: Covenant instead to continue the story started in Prometheus. As it turns out, Aliens director James Cameron may be interested in reviving Blomkamp's project now that Scott's prequel series is effectively dormant.
Blomkamp's pitch for Alien 5 (which is more accurately described as a sequel to Aliens instead of a sequel to Alien: Resurrection, the fourth movie in the franchise) was discussed internally at 20th Century Fox, and had a lot of momentum going for it initially until franchise creator Scott went into overdrive making Alien: Covenant, putting the planned sequelboot on ice for quite a while. But now it's looking like the Halloween (2018)-like continuation may have a big name supporting it.
Talking with Bloody Disgusting, Cameron was asked about Tim Miller's Terminator sequel, which he had full confidence in. The interviewer then switched gears and asked Cameron about what he thought of Blomkamp's draft for the sequel. He only said this in reply:
"I'm working on that, yeah."
As it stands, it seems like the stars could potentially align for Blomkamp's alternative Alien trilogy-capper to come to light. The old regime that favored Scott's Alien prequels over Blomkamp's sequel will be out by the time that the Disney-Fox merger is in place. Scott isn't interested in the Xenomorph after Covenant and has stated an interest in doing more stories about artificial intelligence, like his new television series Raised By Wolves. Cameron is going to have a lot of clout over Disney with a potentially-massively lucrative Avatar franchise – a franchise that produced the highest-grossing movie of all time – as he's already been collaborating with them for a while with Disney's Avatar theme park. And the writer on the new Terminator movie is alsoo working on Blomkamp's RoboCop Returns, and if either of those go over well, then he could be recruited for a new Alien. Fingers crossed, we'll be thanking our lucky stars in a few years…
The full interview can be seen below:
No Alien movies are currently in development at Fox. Disney's CEO has recently stated that he is fine with Fox continuing to produce more R-rated movies, which leaves the possibility of new Alien movies wide open.

Grant Davis is a freelance writer who has covered entertainment news for more than four years. His articles have frequently appeared in Star Wars News Net as well as as other entertainment-related websites. As someone who grew up on Star Wars and comic book movies, he's completely thrilled with the current era of genre entertainment.