First Trailer Arrives for 'Fast & Furious Presents: Hobbs & Shaw'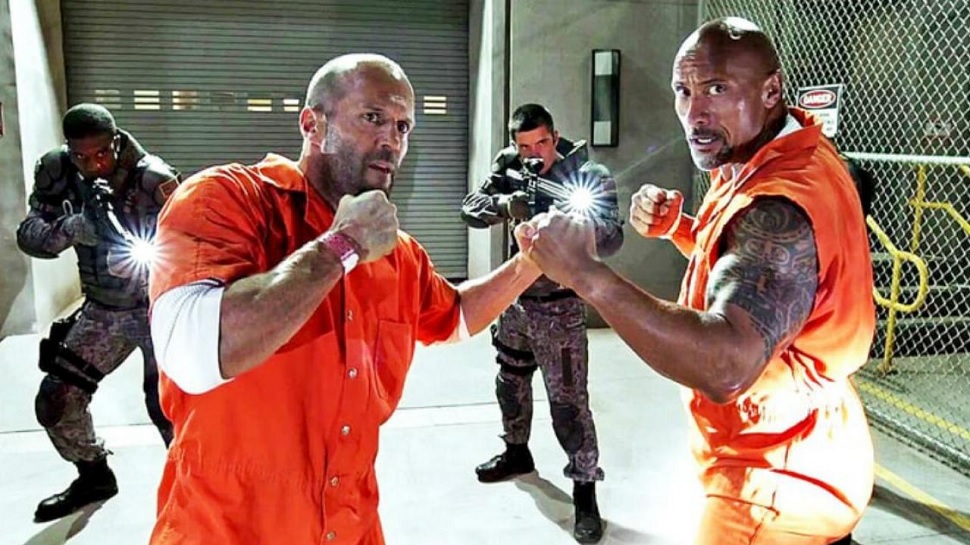 Dwayne Johnson and Jason Statham are back as the unrelenting lawman and the lawless outcast in the action packed first trailer for Fast & Furious Presents: Hobbs & Shaw.
The first spin off feature from Universal's Fast & Furious franchise, Hobbs & Shaw certainly looks to be embracing the old mantra of "go big or go home", packing more action in a three minute trailer than some movies do in their entire run time. In addition to the high octane stunts, car chases, and action that the franchise is known for, Hobbs and Shaw is introducing something new. A super villain.
What could force Hobbs (Johnson) and Shaw (Statham) to work together? The answer is Brixton (Idris Elba). A genetically enhanced, bullet proof and super strong bad guy. No one ever accused Fast & Furious of being realistic, and Hobbs & Shaw looks to be taking things to the next level, embracing the over the top action and throwing in a healthy helping of the old buddy cop comedy that comes when two opposites are forced to work together.
There's a lot riding on Hobbs & Shaw, with more spin off movies already planned. Fortunately, it looks like the first Fast & Furious spin off will deliver a fast paced and enjoyable thrill ride at the box office. One that's suitable for both existing fans and those who are new to the franchise.
Ever since hulking lawman Hobbs (Johnson), a loyal agent of America's Diplomatic Security Service, and lawless outcast Shaw (Statham), a former British military elite operative, first faced off in 2015's Furious 7, the duo have swapped smack talk and body blows as they've tried to take each other down. But when cyber-genetically enhanced anarchist Brixton (Idris Elba) gains control of an insidious bio-threat that could alter humanity forever – and bests a brilliant and fearless rogue MI6 agent (The Crown's Vanessa Kirby), who just happens to be Shaw's sister – these two sworn enemies will have to partner up to bring down the only guy who might be badder than themselves.
Fast & Furious Presents: Hobbs & Shaw is directed by David Leitch from a script by Chris Morgan. The movie speeds into cinemas August 2nd.