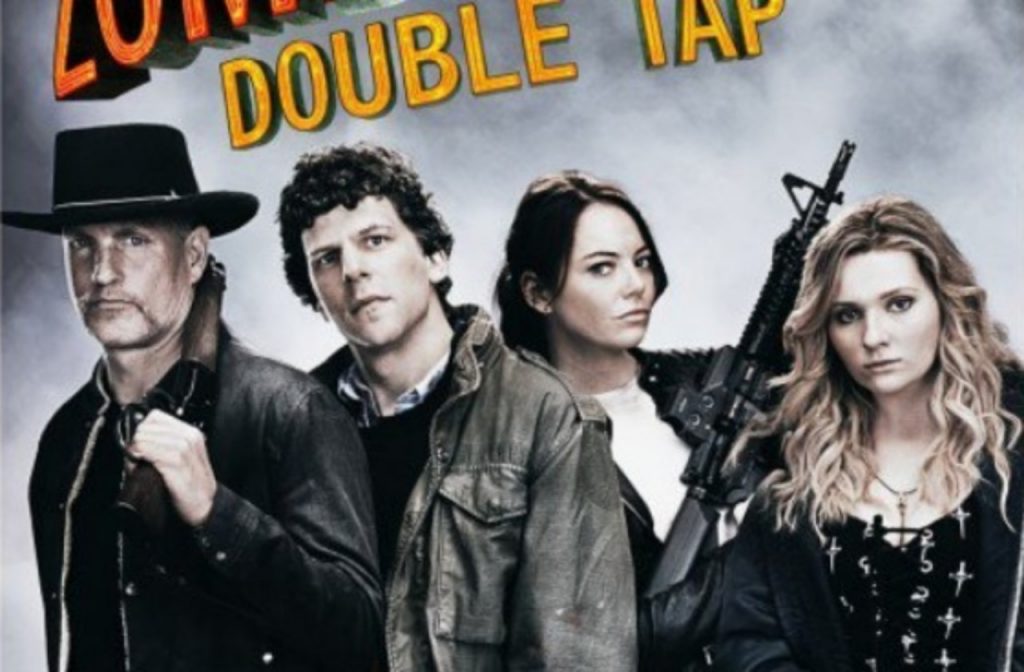 A whole load of new info has dropped for the Zombieland sequel coming out later this year, as we get the official subtitle (Double Tap) and see our first look at how the cast look 10 years later.
News on the film had gone pretty quiet since it was announced that not only would the sequel be happening, but that the original cast would be returning alongside director Ruben Fleischer. Things picked up on the news front this week, when the film's Twitter account posted their own take on the viral 10-year challenge, revealing a first look at the film's cast all in costume 10 years after the original. Not only that, but the film's proper title was also revealed. Instead of a numbered sequel, it will be called Zombieland: Double Tap, named after the 'double tap' method invented by Jessie Eisenberg's character in the original film. You can see both details revealed below:
#10YearChallenge? Challenge Accepted. #Zombieland2 pic.twitter.com/EeCuR8QVx6

— Sony Pictures (@SonyPictures) January 29, 2019
Deadline added an interesting detail about the film's cast; specifically, that Rosario Dawson has joined the ensemble, though it is unclear if she is friend or foe. Though the first film never pit humans against humans, we don't know what the conflict will be in the sequel. A common trope of zombie stories is pitting groups of survivors against each other, and Deadline does mention that our protagonists 'must face off against the many new kinds of zombies that have evolved since the events of the first movie, as well as some new human survivors'. They also report that Zoey Deutch and Avan Jogia will join the cast, though like Dawson, their roles are also unconfirmed. Filming will start this week and the film is slated for release on October 11 2019, so we're likely only a few months away from a trailer.
For more updates on Zombieland: Double Tap, stay tuned to Movie News Net.
Josh is a huge a fan of Star Wars, superheroes and video games. He spends most of his time wondering who would win in a fight between Boba Fett and Star Lord.