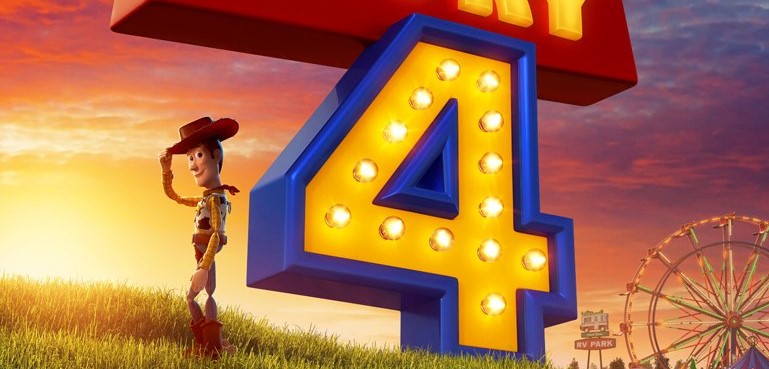 After 20 long years, Woody's old flame Bo Peep is going to make a big return to the Toy Story franchise through Toy Story 4. While her inclusion in the film was mentioned from near the start of development on the script, she was absent from both teasers, but now she's back with an all-new look.
While images of Bo Peep's new design leaked out via a Russian marketing calendar, things were kept fairly quiet on that front. Now, most people are seeing Bo Peep make a grand return with a more flexible toy model, complete with a more down-to-earth outfit instead of a giant porcelain dress. You can view the short promotional clip below:
Bo's Back. #ToyStory4 pic.twitter.com/GgkISnYTcv

— Toy Story 4 (@toystory) January 28, 2019
In addition, a new character poster has appeared, further showing her new design with a cape. The picture gives off vibes suggestnig that Bo Peep's role will be a little more on the adventurous side instead of a character who doesn't leave Andy's house:
See Bo Peep in #ToyStory4 in theatres June 21. pic.twitter.com/BihW5pkAoT

— Toy Story 4 (@toystory) January 28, 2019
Evidently, Jessie can't have the fun of being the only Southern girl to have adventures as this adventure comes to a close… At least until Pixar decides that they want to make more money and that they have a good enough story idea to justify a Toy Story 5.
Bo Peep was absent from Toy Story 3, with the in-story reason heavily implied to be that she was sold in a yard sale sometime before Andy went to college. Out-of-universe, the writers of the movie suggested that they couldn't come up with a significant role for her to play, and her status as a porcelain lamp was limiting. So her redesign also serves a practical purpose: to make her more like one of the other toys.
While the teasers haven't remotely hinted at this, the core narrative of Toy Story 4 is described as being a romance, presumably between Bo and Woody. It's also said to be a pretty emotional movie, so in spite of the goofy, jokey teasers, you might find your eyes as damp as they were when you watched Toy Story 3. Whether this involves Bo or not will remain unclear until the movie is released, but for now, it's great to have her back.
Toy Story 4 will open on June 21st 2019.

Grant Davis is a freelance writer who has covered entertainment news for more than four years. His articles have frequently appeared in Star Wars News Net as well as as other entertainment-related websites. As someone who grew up on Star Wars and comic book movies, he's completely thrilled with the current era of genre entertainment.