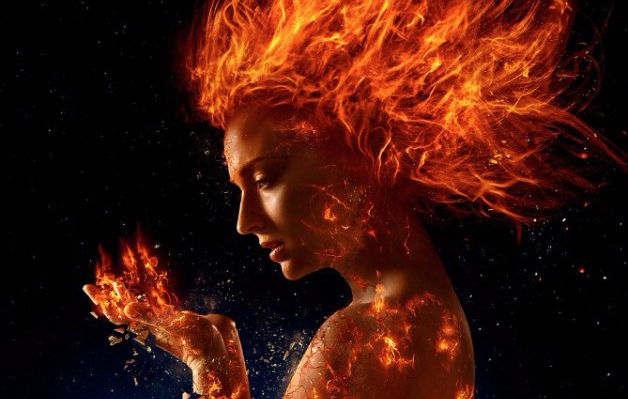 The Disney-Fox merger is one that is not without its sacrifices, as certain plans are shelved in. According to a new rumor from a reliable source, Fox are not pursuing development on any X-Men spin-offs past Dark Phoenix and The New Mutants.
Daniel RPK has recently shared some intel via his Twitter, which has been verified by Marvel Comics contributor Rob Liefeld. It's that 2019's next two X-Men movies will be the last ones that Fox make. Among the casualties are Gambit, Doctor Doom, Silver Surfer, Kitty Pryde, Multiple Man, X-23, and X-Force:
Not a huge surprise but from what I hear Gambit and Dr. Doom are officially dead.

As for X-Force, it's not "Officially" dead, but they only have two months to start filming it and that's not gonna happen. So… not happening, not with Fox anyway.

— Daniel Richtman (@DanielRPK) January 11, 2019
New Mutants will be the last X-Men Universe movie for Fox and Dark Phoenix the last one coming from the main series.

— Daniel Richtman (@DanielRPK) January 11, 2019
Silver Surfer, Kitty Pryde and Multiple Man are also dead…

— Daniel Richtman (@DanielRPK) January 11, 2019
Well yeah, but pretty sure we'll get one from Marvel.

— Daniel Richtman (@DanielRPK) January 11, 2019
Yes.

— Daniel Richtman (@DanielRPK) January 11, 2019
Pour one out for ol' X-Force. Victim of the merger. $800 million grosser easy. https://t.co/1ZCfYb9Ii5

— robertliefeld (@robertliefeld) January 11, 2019
Not mentioned here was another take on the Fantastic Four franchise, but with a twist: the movie would star the children of Reed and Susan Richards (Franklin and Valeria) alongside the Thing and the Human Torch instead of Mr. Fantastic and the Invisible Woman. But that never really went anywhere to begin with, so it's hardly a stretch of the imagination to guess that it's on the chopping block as well.
The mass-cancellation of a number of these projects are unsurprising in hindsight, since many of these were announced shortly after the period in which Disney confirmed that they would pursue buying Fox. It seems a lot like these projects were revealed as a back-up plan in the event that the merger fell through, that Disney were successfully outbid, or that the deal was blocked by regulative bodies. Aside from the initial announcements of these projects, there was incredibly little movement on them months later, and some projects (like Gambit) never got off the ground to begin with due to a number of problems behind-the-scenes with multiple potential directors.
Here's the good news for fans of Fox's X-Men film series: one key component of the setting will stay in place as the creative reins of the franchise are transferred over to Marvel, and that's Ryan Reynolds as Deadpool himself. Will Deadpool 3 happen in its own setting, or will Disney opt to restart the numbering to fully integrate the character into the MCU? Could X-Force see a revision that allows it to go forward, either as a continuation of Deadpool 2 or as an entirely new thing? As of now, nobody can say, but rest assured that God's Perfect Idiot has a place in future Deadpool movies, in whatever form that they take:
They're keeping RR as Deadpool for sure.

— Daniel Richtman (@DanielRPK) January 11, 2019
Dark Phoenix will be released on June 7, 2019. The New Mutants will be released on August 2, 2019. As for everything else? Well, consider those movies as buried as Logan "Wolverine" Howlett himself.
Fox had a largely good run with 19 years utilizing these properties, but we have reached the end of an era here. And with the end of this old era comes a new one that has boundless new opportunities for these characters that they previously couldn't have under Fox. I'm looking forward to the future of Marvel Comics on film, one with a truly unified Marvel Cinematic Universe. As much as it pains a longtime fan to see these old characters go, I'm anticipating an even better future ahead for all of these properties (especially Fantastic Four).
Excelsior.

Grant Davis is a freelance writer who has covered entertainment news for more than four years. His articles have frequently appeared in Star Wars News Net as well as as other entertainment-related websites. As someone who grew up on Star Wars and comic book movies, he's completely thrilled with the current era of genre entertainment.