Excelsior! A tribute to legendary Stan Lee will be taking place on January 30th in Hollywood at the TCL Chinese Theatre. Presented by Kevin Smith and friends, and benefiting the Hero Initiative Charity! You can attend "Excelsior! A Celebration of the Amazing, Fantastic, Incredible & Uncanny Life of Stan Lee" as tickets go on sale today! Check out the details of what should be an iconic event and tribute to one of the greatest creators of our time, all in the name of a wonderful charity.
Here is the info from the press release we received:
Kevin Smith & Friends Present:
"Excelsior! A Celebration of the Amazing, Fantastic, Incredible & Uncanny Life of Stan Lee" Benefiting The Hero Initiative Charity
Legendary storyteller to be honored on January 30, 2019 at Hollywood's TCL Chinese Theatre
Hollywood, Calif. – January 9, 2019 – Kevin Smith, Legion M and Agents of Mayhem in partnership with Stan Lee's POW! Entertainment today announced "Excelsior! A Celebration of the Amazing, Fantastic, Incredible & Uncanny Life of Stan Lee," a tribute event for Stan's friends and fans to memorialize one of the greatest storytellers of all-time, and benefit one of Stan's favorite charities: The Hero Initiative.
Fans wishing to attend "Excelsior! A Stan Lee Celebration" can get a limited number of tickets which will be available beginning today, Wednesday, January 9, at 5 p.m. PST / 8 p.m. EST at legionm.com/stantribute. All net proceeds from the event's ticket sales will go to the non-profit charitable organization The Hero Initiative, a charity supporting comic book creators, artists and writers in need.
The tribute event on Wednesday, January 30, will begin with a public appreciation of Stan's life and work at Hollywood's iconic TCL Chinese Theatre forecourt that will feature fan-favorite speakers, an art exhibit celebrating Stan's legacy by famed pop-culture artist Rob Prior, select costumes and props from Stan's cameos and creations, a musical performance and a special moment of remembrance centered around Stan Lee's hand and foot imprint. After a red carpet arrival of guests, the evening will proceed with a private tribute inside the IMAX Theatre hosted by one of Stan's biggest fans, Kevin Smith.
Kevin will moderate conversations with celebrity speakers from the entertainment industry such as Mark Hamill, Rob Liefeld (Co-Creator of Deadpool), Michael Uslan (Executive Producer, "The Dark Knight"), Vincent D'Onofrio, RZA, and Tom DeSanto (Producer, "X-Men," "Transformers" franchise) among others who will share their favorite memories and personal stories of Stan.  The evening will be rounded off with video tributes and live performances of Stan's favorite music and poetry.
"Thank you, Stan, for making me not only the boy I was but also the man I am today. You had great power and you always used it responsibly, fostering billions of dreamers who all know your name – a name written in the stars for all time. You were not just the literary titan of comic books, you were our modern-day Mark Twain." – Kevin Smith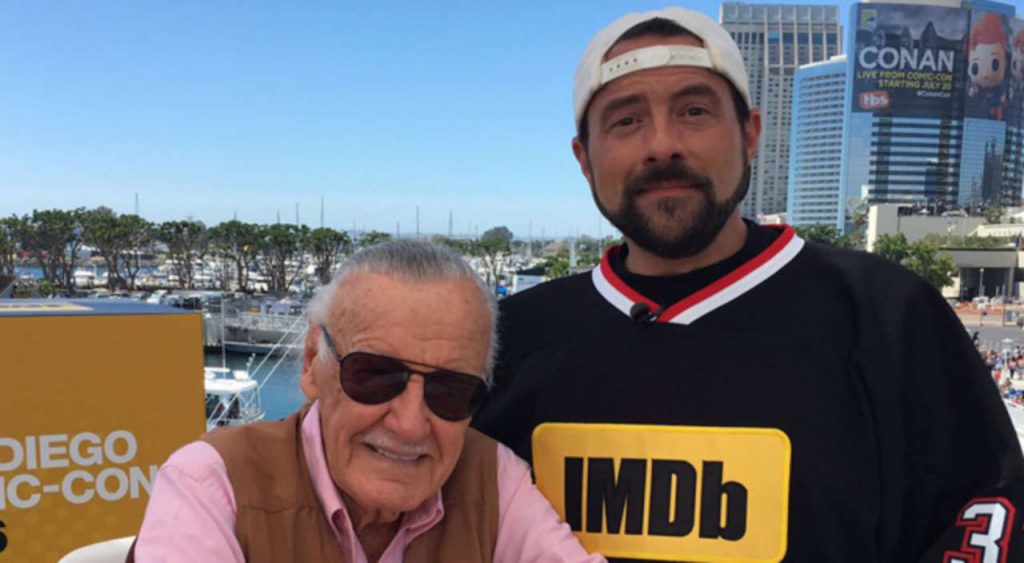 "We are honored for this chance for Stan's fans and friends to come together in a celebration of his remarkable life. Despite his passing, Stan's name, work and legacy will continue to flourish and be revealed to the world. We are committed to honor Stan's extraordinary life and work."  – Scott D. Williams, CEO of Stan Lee's POW! Entertainment
"Stan believed in the 'golden rule,' and always went out of his way to make time for others and make their day just a little bit better. I think this tribute is absolutely in that spirit, and a great chance for fans to get together, share their love for Stan, and find strength in that." – Jim McLauchlin, the head of The Hero Initiative 
Producers of the tribute event plan to announce additional details for the event soon via social media feeds. Details of specific speakers, performers and other activities will be shared on the social channels for Kevin Smith, Legion M, Agents of Mayhem, and Stan Lee's POW! Entertainment. (@TheRealStanLee, @ThatKevinSmith, @LegionMofficial, @AgentsofMayhem).
___________________
About The Hero Initiative
The Hero Initiative is the first-ever federally chartered not-for-profit corporation dedicated strictly to helping comic book creators in need. Hero creates a financial safety net for yesterday's creators who may
emergency medical aid, financial support for essentials of life, and an avenue back into paying work. It's a chance for all of us to give back something to the people who have given us so much enjoyment.
Since its inception, The Hero Initiative has had the good fortune to grant over $1 million to the comic book veterans who have paved the way for those in the industry today. For more information, visit www.heroinitiative.org or call 626-676-6354.
For more information, please visit us at www.heroinitiative.org.
___________________
Are you in the Hollywood area? Even if you're not, this sounds like a once in a lifetime event to honor one of, if not, the greatest comicbook character creator of our time, so worth the trip! If you are able to attend let us know in the comments as we'll want to hear about your experience after the event. Excelsior!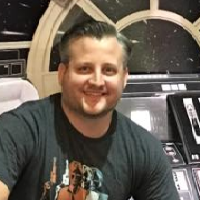 John Hoey is the Co-Lead Editor and Senior Writer for Star Wars News Net and the host of The Resistance Broadcast podcast.