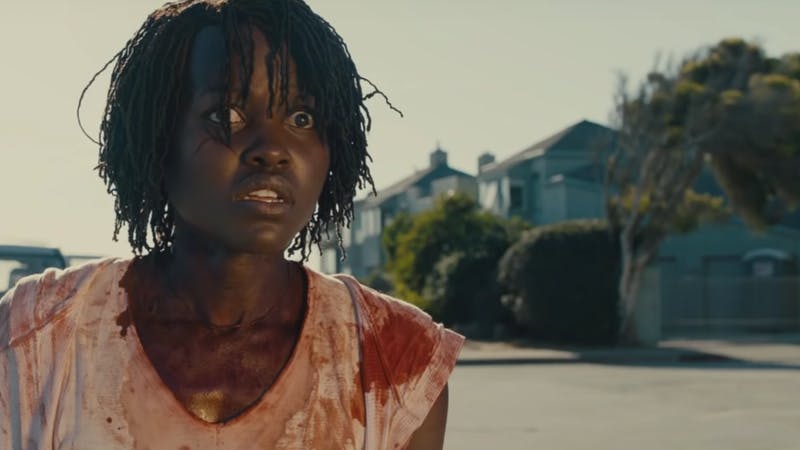 Universal has given us a look at the first trailer for Jordan Peele's new film Us, the follow-up to 2017's Get Out, and it looks scary as hell.
At first it almost looks like some kind of family comedy as we're introduced to a family going on vacation, with the mother played by Lupita Nyong'o (Star Wars: The Force Awakens, Black Panther) and the father by Winston Duke (Black Panther). The kids are cracking jokes, Duke is driving a speedboat in a lake and he and Nyong'o are hanging out with other adults on the beach.
But what looks like a modern National Lampoon's Vacation quickly takes a turn for the nightmarish as the family are confronted with horrifying doppelgangers trying to kill them.
The family are forced to confront an unhinged version of themselves that want nothing other than to kill them, and the performances by the actors as the doppelgangers range from creepy to downright terrifying.
If this film shapes up to be anything like Peele's Oscar-winning predecessor Get Out, then it looks like we'll have something truly terrifying on our hands. Us arrives in theatres on March 15 2019. Will you be watching it on opening weekend?
Josh is a huge a fan of Star Wars, superheroes and video games. He spends most of his time wondering who would win in a fight between Boba Fett and Star Lord.