Box Office Weekend – 2018 Ends With a Bang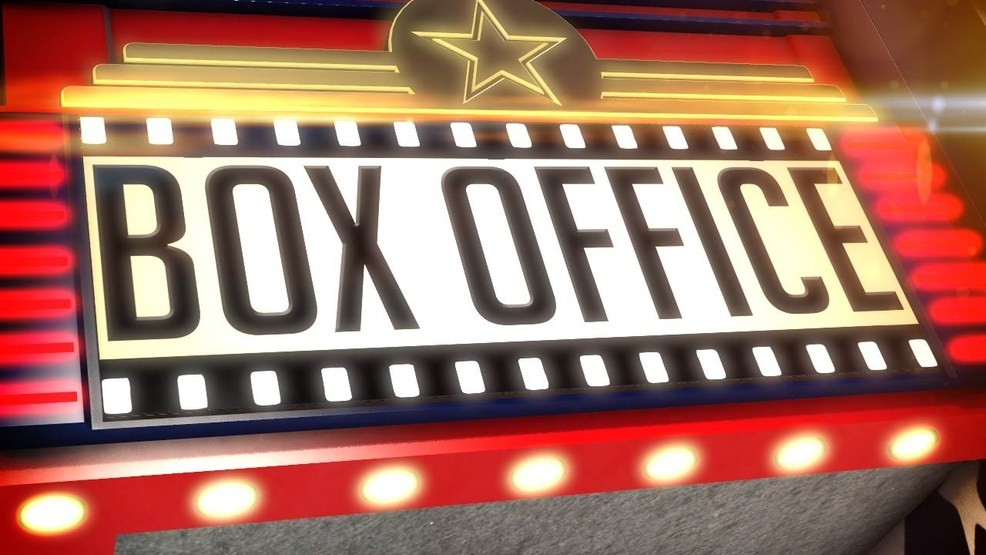 The box office has had its last weekend of the year, and things are going pretty strong as the clock shifts forward into 2019.
As expected, Aquaman held on to the #1 spot, but the fish man managed to keep swimming forward with a fantastic drop under 24%. Its global numbers put it ahead of the likes of prior DC Films releases Justice League ($657M+), Man of Steel ($668M+), and Suicide Squad ($746M+), leaving it behind only Wonder Woman ($821M+) and Batman v Superman: Dawn of Justice ($873M+) – both of which it should have no trouble topping in the weeks ahead, even as the box office slows down once school starts up again. Suffice to say, DC Films is shaping up to rebound significantly after a turbulent 2016 and the troubled production (and subsequent box office underperformance) of Justice League. If Disney aren't busy releasing Avatar and Star Wars sequels in December frames over the next few years, then don't be too surprised if Marvel Studios releases a big movie in the window a few years from now.
As for the King of Atlantis's competitors, well, there's good news on their fronts to varying degrees. The bigger winner of the two has to be Mary Poppins Returns, which actually saw a near-20% increase from its first weekend to its second. With that $100M milestone in its sights, that's a great sign that the movie's long-term prospects, as musicals tend to be leggier than blockbusters. Meanwhile, Bumblebee had a solid drop of 5%, although that number would matter more if the opening had been bigger. When you put a bunch of releases targeting similar demographics together like this, one movie is bound to be hit the hardest; Bumblebee would have benefited from an earlier start, or an opening outside of the Christmas window altogether. Still, that's encouraging for the less-expensive and much-better-received Transformers movie than Michael Bay's last rodeo with the franchise. Meanwhile, Spider-Verse is giving Bumblebee a run for its money in spite of releasing a weekend earlier, easily topping its animated competition from Ralph and The Grinch.
New releases at the box office come in the form of the political dramedy Vice and the comedy Holmes and Watson, which aren't quite as rosy as the studios behind them may have hoped. The former's box office started off with a three-day gross in the single-digit millions instead of the kind of numbers that Adam McKay's previous effort, The Big Short brought in. The latter has the cold comfort of doing slightly better than Father Figures, 2017's end-of-year comedy bomb. Vice's box office performance may be able to coast on the acclaim of Christian Bale's performance in spite of its mixed reviews, but Holmes and Watson is likely dead on arrival.
All in all, 2018's box office was full of hits, and there were plenty of great movies to go around. Here's hoping for an even better 2019, which is a year that's bound to shatter records at the box office year-round!
The Top Twelve box office performances for the three-day weekend can be summarized as follows (bolded titles are new releases):
Aquaman (Warner Bros./DC Films) – $51.55M Weekend/$188.785M Total; 23.5% Drop.
Mary Poppins Returns (Disney) – $28.019M Weekend/$98.929M Total; 19.1% Rise.
Bumblebee (Paramount Pictures) – $20.5M Weekend/$66.778M Total; 5.3% Drop.
Spider-Man: Into the Spider-Verse (Sony Pictures/Sony Pictures Animation) – $18.315M Weekend/$103.643M Total; 11.2% Rise.
The Mule (Warner Bros.) – $11.78M Weekend/$60.738M Total; 24% Rise.
Vice (Annapurna Pictures) – $7.791M Weekend/$17.697M Total.
Holmes and Watson (Sony Pictures) – $7.3M Weekend/$19.706M Total.
Second Act (STX Entertainment) – $7.21M Weekend/$21.76M Total; 11.3% Rise.
Ralph Breaks the Internet (Disney/Walt Disney Animation Studios) – $6.532M Weekend/$175.713M Total; 38.9% Rise.
The Grinch (Universal Pictures/Illumination Entertainment) – $4.2M Weekend/$265.538M Total; 50.3% Drop.
Mary Queen of Scots (Universal/Focus Features) – $2.665M Weekend/$9.005M Total; 16.6% Rise.
The Favorite (20th Century Fox/Fox Searchlight Pictures) – $2.4M Weekend/$15.221M Total; 15.1% Rise.
The Grinch, Ralph Breaks the Internet, Spider-Man: Into the Spider-Verse, Mary Poppins Returns, Bumblebee, and Aquaman are now playing in theaters.

Grant Davis is a freelance writer who has covered entertainment news for more than four years. His articles have frequently appeared in Star Wars News Net as well as as other entertainment-related websites. As someone who grew up on Star Wars and comic book movies, he's completely thrilled with the current era of genre entertainment.