Lionsgate Picks Up 'Knives Out', Movie Set For Autumn 2019 Release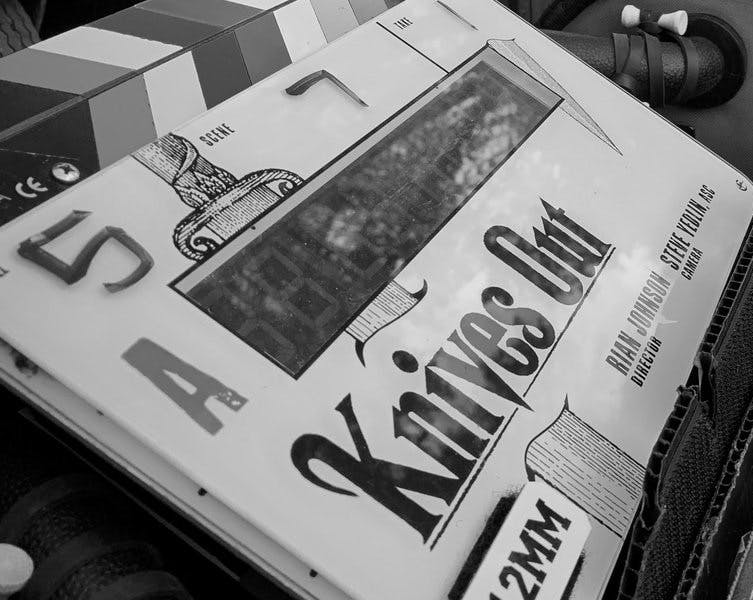 Lionsgate has acquired the distribution rights for Rian Johnson's original thriller, Knives Out. The movie is set to release in Autumn 2019.
According to Variety, Lionsgate bought the rights to Johnson's murder mystery movie, said to take influence from Agatha Christie and be set in the modern day. The film, which has garnered a significant amount of pre-release buzz from its announcement, has also been dated for a November 29 release date, indicating that the studio is incredibly confident in its chances to succeed in awards season.
Johnson will direct a script that he wrote, producing the film alongside frequent collaborator Ram Bergman. Filming began not that long ago, at the very end of October, with a shoot that lasted nearly two months. Recently, Johnson took to Twitter to reveal that filming on Knives Out has wrapped:
Aaaaaaaand that's a wrap on KNIVES OUT!! Thanks to the best cast and crew of all time. I cannot wait to put this one together. (And the two exclamation marks are not part of the official title but looking at them here I'm thinking maybe they should be?) pic.twitter.com/riqcNH0RnD

— Rian Johnson (@rianjohnson) December 21, 2018
Knives Out has an ensemble cast that is made up of the likes of Daniel Craig, Chris Evans, Lakeith Stanfield, Michael Shannon, Ana de Armas, Don Johnson, Jamie Lee Curtis, Toni Collette, Christopher Plummer, Jaeden Lieberher, Katherine Langford, Riki Lindhome, Edi Patterson, Raúl Castillo, and Noah Segan. Craig joined the cast to take advantage of a scheduling opportunity that arose following the delay of the twenty-fifth James Bond film due to a switch in directors prior to the planned start of filming. (The currently-untitled movie is set to be his last performance as James Bond.)
Johnson, meanwhile, decided to develop the relatively small-scale project as a way of creatively unwinding after directing last year's blockbuster release Star Wars: The Last Jedi. Johnson is set to return to the Galaxy Far, Far Away with a planned trilogy of films, which he is currently scripting. Production on the Star Wars movies have been suggested to begin in 2020, which will also be another collaboration between Johnson and Bergman.
Knives Out will be released on November 29, 2019.

Grant Davis is a freelance writer who has covered entertainment news for more than four years. His articles have frequently appeared in Star Wars News Net as well as as other entertainment-related websites. As someone who grew up on Star Wars and comic book movies, he's completely thrilled with the current era of genre entertainment.