Box Office Weekend – 'Aquaman' Makes Waves in Crowded Christmas Weekend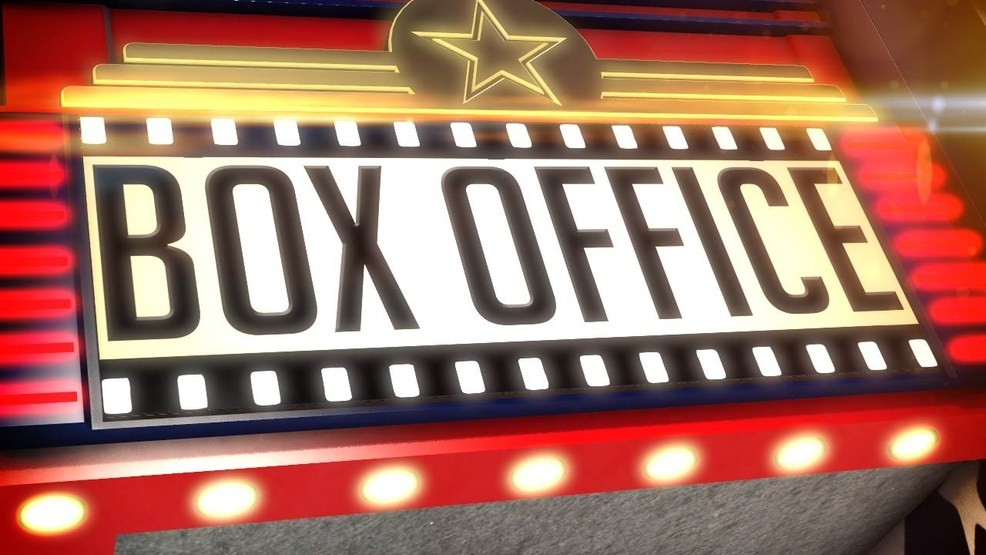 This weekend at the box office, we get a good look at what a December weekend without a Star Wars movie is going to look like. Taking advantage of the absence of a space opera, Aquaman seizes the most attention while Mary Poppins Returns and Bumblebee have soft starts of what are hopefully leggy runs.
One thing worth keeping in mind this weekend is that, given that it came just before Winter break set in for a number of students and their families, we can't make any strong calls about the box office performances of specific movies that are just getting started. As such, it'll be a few weeks before we can determine if Mary Poppins Returns and Bumblebee are financial successes or not. With that in mind, one thing is clear: Aquaman is already shaping up to be one of DC's biggest hits. It may have the smallest opening weekend of any movie in DC's movie universe (which is still one of the biggest in the month of December), but there's a lot going for it, starting with the fact that it's brought home $67M in the ninth-biggest December opening weekend of all time. It's also one that's faring well with audiences with an A- CinemaScore, and it did slightly better than the expected $65M tracking for the three-day weekend, which goes up to $72.1M if you count the special previews. That's good news for a movie going against so much competition with a budget between $160M and $200M, and it suggests that it could have a leggy run on top of a solid opening both domestically and internationally. Aquaman should top $500M globally by the end of Christmas Day, with a big chunk of that change coming from China (where it's the biggest Warner Brothers release ever to hit that market).
Back to Mary Poppins Returns and Bumblebee. Both of those movies were also well-received with A- CinemaScores to match Aquaman's, and both movies were better-reviewed overall (which is saying something for the Transformers spin-off/reboot masquerading as a prequel to Michael Bay's poorly-reviewed movies). However, they collectively grossed less than two-thirds of what the seafaring superhero's debut movie made in their first full weekend of play with $22M+ and $21M+ openings respectively. I still hold that Bumblebee should have hit the weekend before Spider-Man: Into the Spider-Verse (when nothing new opened) and that Mary Poppins Returns should have kept its original Christmas Day release date, for the sake of both movies; putting them both up against Aquaman was not a good call for each of their respective financial prospects. Again, it's still too early to call with these movies, since they are aimed at families and will see a lot of play between now and the end of the year (plus a good chunk of January), but right now, neither Disney nor Paramount should be hitting the panic button on movies that both cost about $130M to make. Of these two, Bumblebee actually has a stronger international footprint to fall back on, but musicals like Mary Poppins Returns have a tendency to be leggier domestically. We'll have a better idea of where both of these releases are at by this time next week. For now, these two and Aquaman put together made nearly as much as a Star Wars release, and that's nothing to scoff at.
As for the other two new wide releases this weekend, the "wait-and-see" approach to the box office isn't as likely to apply. STX Entertainment's Second Act made about $6.5M against a $16M production budget, which isn't an awful start relatively-speaking, but it's not great either. It needs legs post-Christmas to succeed, and those aren't guaranteed like they are for Mary Poppins Returns and Bumblebee. Meanwhile, Universal can say farewell to Welcome to Marwen's chances of being profitable, as the movie is dead on arrival with a sub-$3M three-day total from just under 1200 movie theaters. Per The Hollywood Reporter, Robert Zemeckis's hybrid tear-jerker-based-on-a-true-story/bizarre-action-movie-with-CGI-dolls-that-includes-a-sequence-homaging-Back to the Future (yes, you read that correctly, and no, I'm not making that up) is set to lose upwards of $50M, which is saying something given that the film's production budget is $40M-$49M. Adding insult to injury, this comes off of the heels of Mortal Engines bombing hard (with an estimated $125M+ loss) last weekend, and the absence of any significant award season attention isn't going to do the film any favors. On the bright side, the movie seems to be bringing attention to the original, better-received version of the true story that was shown in the documentary Marwencol.
Now for the holdovers. Bohemian Rhapsody is finally slowing down with $1.8M+ weekend, at which point it's already made the kind of cash that a superhero movie would run off with. Spider-Man: Into the Spider-Verse held well with a second weekend that neared $17M for a drop just below 53%. The Grinch is making up for Universal's financial woes over Mortal Engines and Welcome to Marwen's flops with a $8M+ seventh weekend, as the inexpensively-budgeted animated retelling of Dr. Seuss's classic continues to power on. Ralph Breaks the Internet appears to be performing about on-par with (though a bit lower than) the first Wreck-It Ralph domestically. As for award hopefuls, The Mule had a good hold with a second weekend under $10M, Mary Queen of Scots expanded with a $2M+ weekend, and The Favorite managed to just eke past $2M this weekend. With all this in mind, the box office has currently broken the record for the highest gross in a single year, and it's not even Christmas yet. Who says that moviegoing is dead in the age of streaming?
The Top Twelve box office performances for the three-day weekend can be summarized as follows (bolded titles are new releases):
Aquaman (Warner Bros./DC Films) – $67.4M Weekend/$72.1M Total.
Mary Poppins Returns (Disney) – $22.235M Weekend/$31.049M Total.
Bumblebee (Paramount Pictures) – $21M Total.
Spider-Man: Into the Spider-Verse (Sony Pictures/Sony Pictures Animation) – $16.7M Weekend/$64.8M Total; 52.8% Drop.
The Mule (Warner Bros.) – $9.95M Weekend/$35.653M Total; 43.2% Drop.
The Grinch (Universal Pictures/Illumination Entertainment) – $8.18M Weekend/$253.218M Total; 30.4% Drop.
Second Act (STX Entertainment) – $6.501M Total.
Ralph Breaks the Internet (Disney/Walt Disney Animation Studios) – $4.599M Weekend/$162.093M Total; 50.4% Drop.
Welcome to Marwen (Universal Pictures) – $2.358M Total.
Mary Queen of Scots (Universal/Focus Features) – $2.24M Weekend/$3.544M Total; 220.1% Rise.
The Favorite (20th Century Fox/Fox Searchlight Pictures) – $2.06M Weekend/$10.087M Total; 20.9% Drop.
Bohemian Rhapsody (20th Century Fox) – $1.855M Weekend/$184.686M Total; 57% Drop.
Bohemian Rhapsody, The Grinch, Ralph Breaks the Internet, Spider-Man: Into the Spider-Verse, Mary Poppins Returns, Bumblebee, and Aquaman are now playing in theaters.

Grant Davis is a freelance writer who has covered entertainment news for more than seven years. His articles have frequently appeared in Star Wars News Net as well as as other entertainment-related websites. As someone who grew up on Star Wars and comic book movies, he's completely thrilled with the current era of genre entertainment.