This week is shaping up to be big one for Marvel trailers, with word being that we'll get a second trailer for Captain Marvel just before the big trailer for Avengers 4 just a few days later.
Earlier today, former Collider contributer John Campea was able to confirm that the trailer that was going to drop tomorrow was indeed Captain Marvel. While he deleted his tweet, MCU Cosmic shared a screengrab of it, and it said the following:
"New Captain Marvel trailer is airing tomorrow night at the halftime of the Monday Night Football game."
Campea deleted his post, but it's quickly been confirmed, as promos are circulating confirming that tomorrow is the big day for Carol Danvers (although the promo shown only has footage from the teaser):
@ManaByte @DanielRPK tomorrow's trailer is for captain marvel! Found this promo pic.twitter.com/4uwnyZWsai

— Mercfusion18rx (@mercenary18zx) December 2, 2018
And not too long after that came a poster:
Check out the new poster for Marvel Studios' #CaptainMarvel, and tune in to @ESPN's Monday Night Football to see the brand new trailer! pic.twitter.com/8yNrk8d7AA

— Captain Marvel (@captainmarvel) December 3, 2018
Insider DanielRPK also chipped in with additional insight, stating that the trailer for Avengers: Annihilation (or whatever it's going to be called) will arrive two days after Captain Marvel's trailer in a reply to Campea's message:
"He's right. Just got confirmed to me. Captain Marvel tomorrow night. Avengers 4 trailer on Wednesday morning. So there you go."
…Which also got deleted. Thanks again for the save, MCU Cosmic!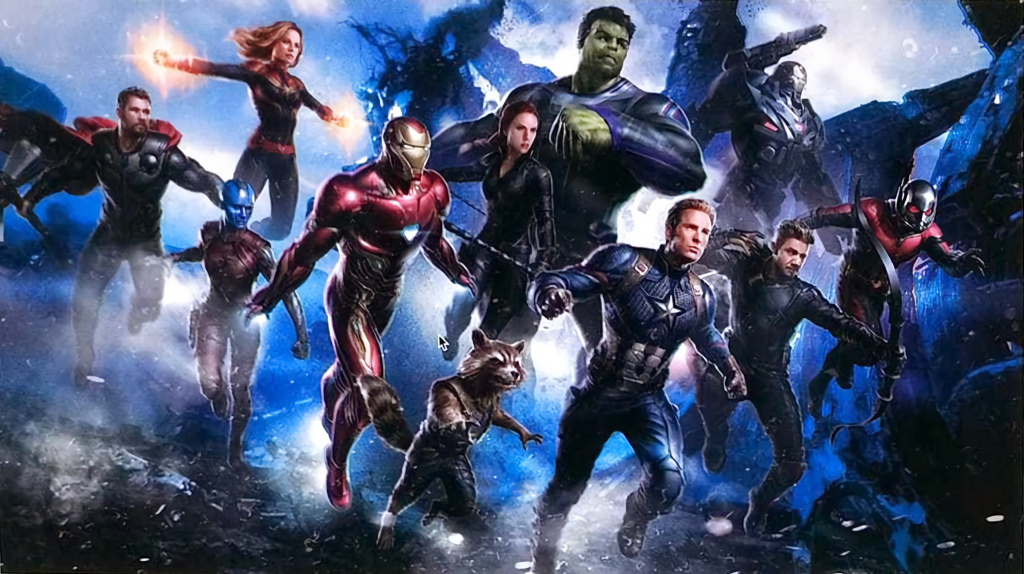 In addition to all of this, rumors are out there that the first trailer for Spider-Man: Far From Home will arrive after this busy week (obviously in time to be attached to Spider-Man: Into the Spider-Verse). Outside of the realm of gaming, the Square Enix-developed Avengers video game is rumored to be a major trailer at The Game Awards, which is only fitting considering that Avengers 4 directors Joe and Anthony Russo will be presenting something there. DanielRPK is stating that it's coming as well:
Yes.

— Daniel R (@DanielRPK) December 3, 2018
So yeah, this is going to be a big freaking week for Marvel as a whole. Hopefully, the next Captain Marvel ad won't be hit with a ton of flak for the "appalling crime" of not being the Avengers 4 trailer. With Captain Marvel's release date being closer and Avengers 4's trailer arriving a little later than expected, it only makes sense that this is the order that they'll release the ads in.
Captain Marvel will be released on March 8, 2019. Avengers: Annihilation will be released on May 3, 2019.

Grant Davis is a freelance writer who has covered entertainment news for more than four years. His articles have frequently appeared in Star Wars News Net as well as as other entertainment-related websites. As someone who grew up on Star Wars and comic book movies, he's completely thrilled with the current era of genre entertainment.