'Avengers 4' Co-Director: Chris Evans isn't Done With Captain America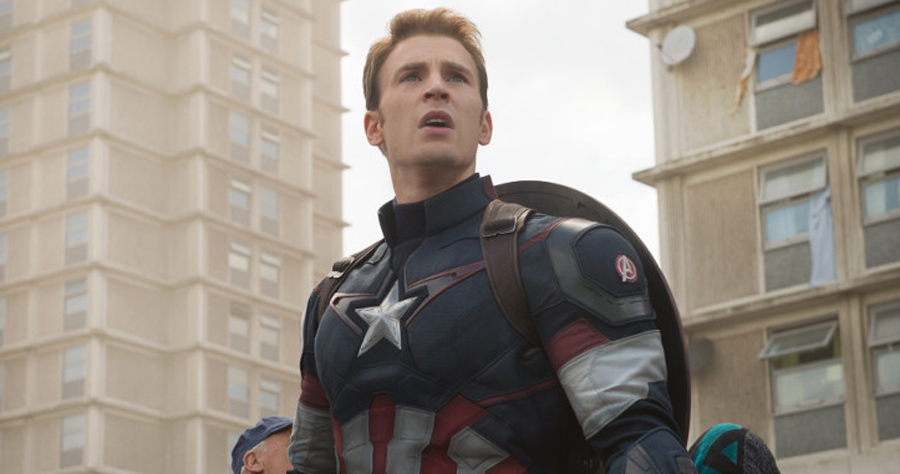 Avengers: Annihilation may be the end of the initial contract that Chris Evans made with Marvel Studios, and it may also represent the completion of his story arc as Captain America in the Marvel Cinematic Universe so far. But according to one of the directors of Avengers: Infinity War, it's not the end of the line for Chris Evans as the First Avenger.
As you may know, Evans left a message on Twitter a while ago explaining that the next Avengers movie represents the end of an eight-year journey for him. Naturally, fans came to the conclusion that this meant that Captain America absolutely has to die at the end of this one and that he was done with the role forever. But according to co-director Joe Russo, that might not be the case.
Speaking with USA Today, Russo noted that the goodbye note was indeed emotional for Evans, it's not necessarily because it's the last time that we'll see him don his patriotic costume and wield the shield:
"I think it was more emotional for [Chris Evans] than it was for us, mostly cause he's not done yet. I don't want to explain what I mean, but audiences will soon understand."
It's not clear how soon "soon" actually is, but the earliest possibility that we could find out about what's to become of Chris Evans in the Marvel Cinematic Universe will likely be at next year's San Diego Comic Con event, where Marvel are expected to reveal their slate of films (and possibly even their Disney+ television series). For now, it's safe to presume that if the Captain America film series continues, then someone else will take the mantle (Bucky and/or Falcon, perhaps?), and that any future appearance of Chris Evans as Captain America will be in a supporting role instead of a leading one, much like how Iron Man took a backseat to Spider-Man in Spider-Man: Homecoming.
On a separate note, Russo also addressed when he thinks the next Avengers movie would arrive what Disney's acquisition of 21st Century Fox's entertainment assets would mean for the future of the Marvel Cinematic Universe:
"I don't know [when they'll do a fifth movie], I think there could be a little bit of time. I know that with the integration of Fox now, and all the Fox characters, it seems like – I haven't talked directly to Kevin [Feige] about it, so I don't know what his plans are – but my guess would be that there'd be a little bit of time to integrate some of the other characters and take their time doing [Avengers 5]."
On its own, The Eternals sets up a ton of possibilities for the future, potentially providing set-up for movies involving the Avengers, Guardians of the Galaxy, Namor, Hercules, and (most importantly) X-Men IPs, among others. Even though that last option is dependent entirely on the the merger going through (which thankfully looks pretty likely, between the EU approving it with some concessions and China approving it with no concessions at all), Marvel have made it clear that they're willing to explore "unknown" properties along the way – with or without major characters like Captain America leading the way.
Avengers: Annihilation will be released on May 3, 2019. For now, that movie will be the final one where Chris Evans is contracted to appear as the Sentinel of Liberty.

Grant Davis is a freelance writer who has covered entertainment news for more than four years. His articles have frequently appeared in Star Wars News Net as well as as other entertainment-related websites. As someone who grew up on Star Wars and comic book movies, he's completely thrilled with the current era of genre entertainment.