'Dumbo' Soars in New Trailer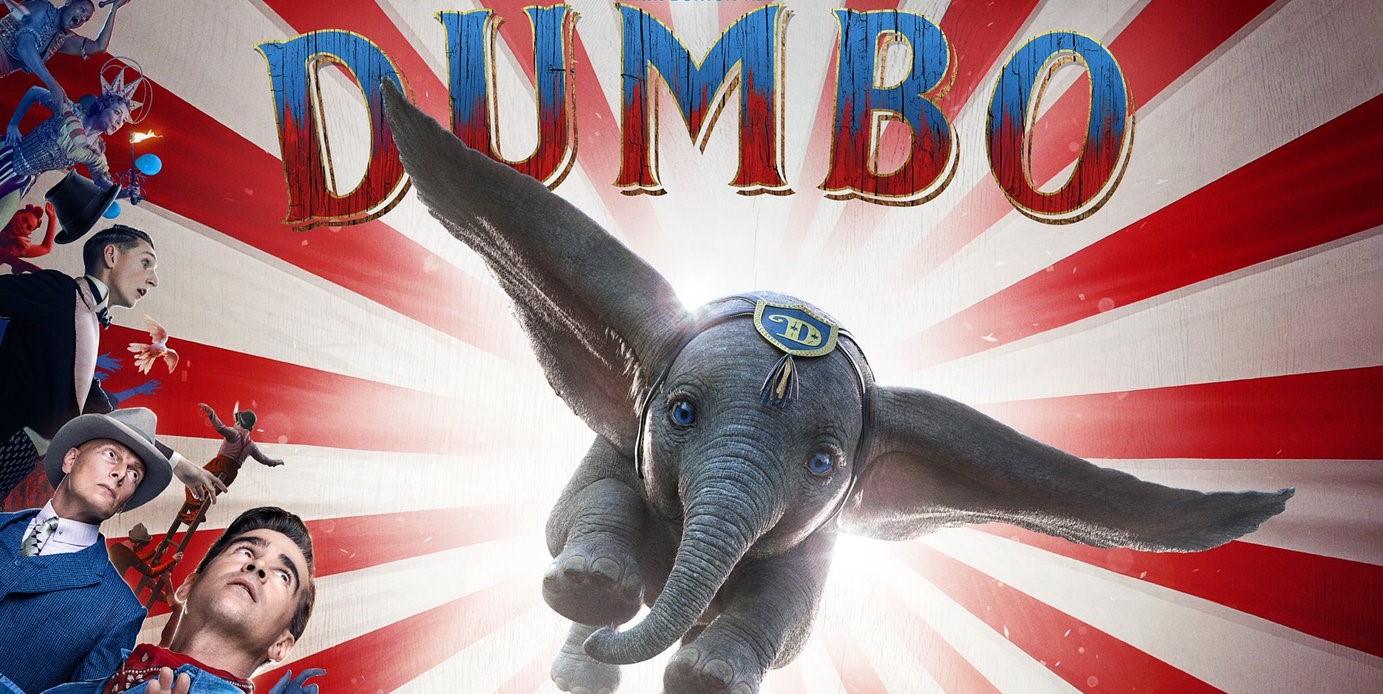 You will believe an elephant can fly in the new trailer for Disney's Dumbo. The first teaser built to the climatic moment where the baby elephant took flight, now watch as he soars above the crowds in this latest look at the upcoming live action adaptation.

The second teaser, set once again to a haunting rendition of 'Baby Mine', delves deeper into the story. We see the first moment Dumbo lifts off, with the "magic" feather cleverly worked in. Dumbo dressed as a clown in the circus, his flight, and his separation from his mother. This last moment, with Holt's children begging their father to intervene and Dumbo's sad cry looks to be heartbreaking. The next shot, of Dumbo grieving in the hay, really hit home for me as I've witnessed the same behavior from my own pets.
The film looks to strike a careful balance between the original story and the new elements that have been added to expand the narrative for this live action adaptation. The children have taken on the role of Timothy the mouse, who does appear briefly in the trailer, whilst Michael Keaton's Vandevere adds a clear antagonist to the tale, wanting to exploit Dumbo for fame and fortune.
Like the first teaser, this trailer shows a movie that looks both distinctly Disney and distinctly Tim Burton. It's a delicate balance and it looks like the film might just pull it off.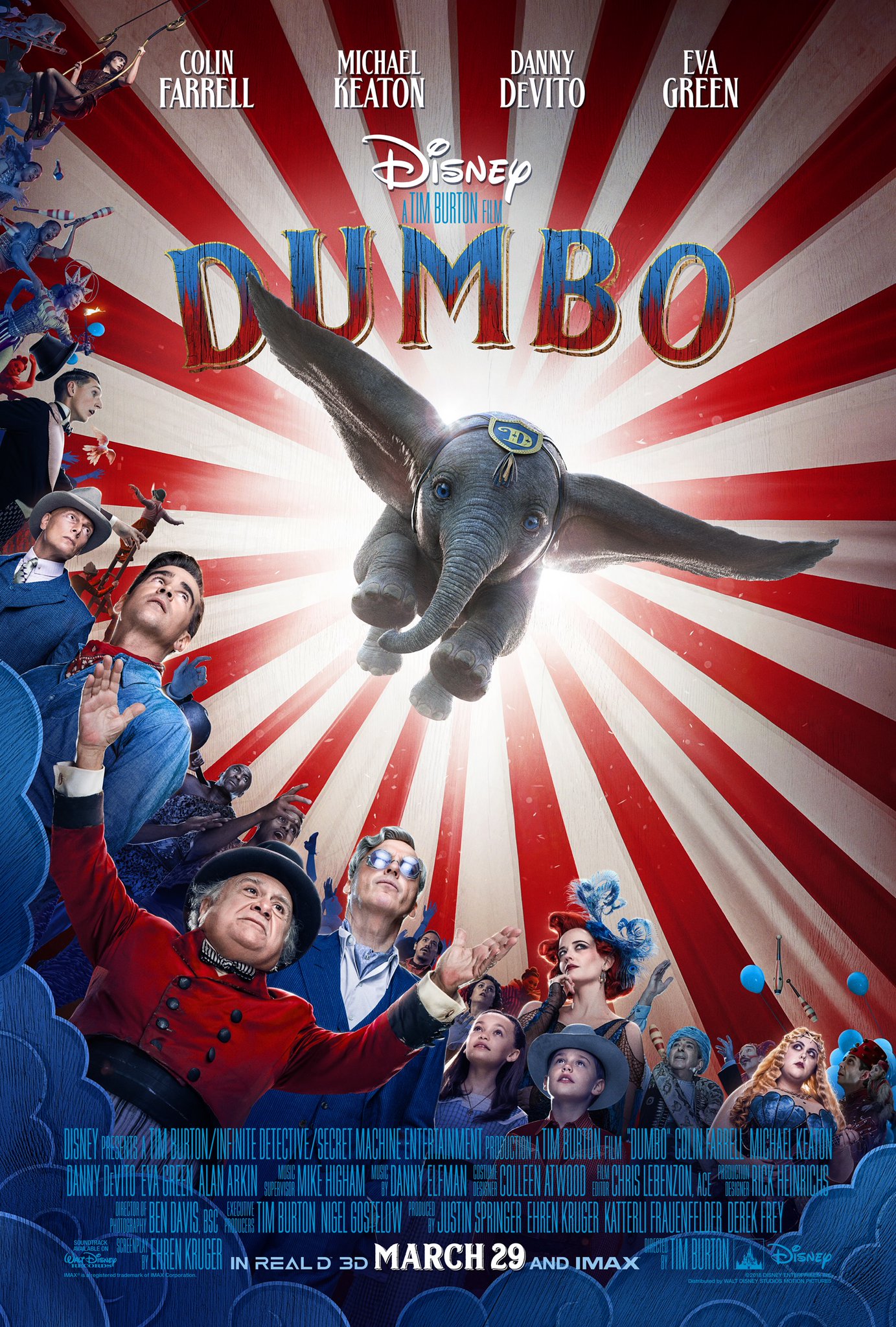 From Disney and visionary director Tim Burton, Dumbo expands on the beloved classic story where differences are celebrated, family is cherished and dreams take flight. Circus owner Max Medici (Danny DeVito) enlists former star Holt Farrier (Colin Farrell) and his children Milly (Nico Parker) and Joe (Finley Hobbins) to care for a newborn elephant whose oversized ears make him a laughingstock in an already struggling circus. But when they discover that Dumbo can fly, the circus makes an incredible comeback, attracting persuasive entrepreneur V.A. Vandevere (Michael Keaton), who recruits the peculiar pachyderm for his newest, larger-than-life entertainment venture, Dreamland. Dumbo soars to new heights alongside a charming and spectacular aerial artist, Colette Marchant (Eva Green), until Holt learns that beneath its shiny veneer, Dreamland is full of dark secrets.
Dumbo will be the first of three Disney live adaptions next year, when it flies into cinemas March 29th.