'Super Mario' Animated Movie Looking at 2022 Release Window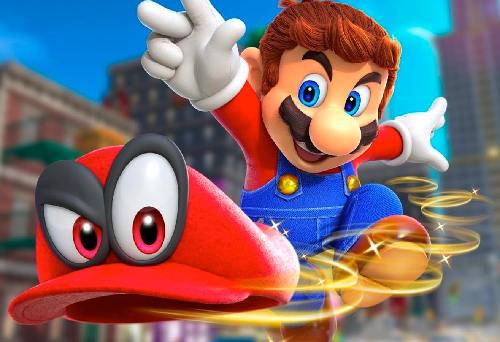 If all goes as planned, then Nintendo and Illumination Entertainment will get an animated adaptation of the popular Super Mario Bros. video game series to the big screen sometime in 2022.
Variety reports that Illumination Entertainment founder Chris Meledandri has a vested interest in bringing the wacky, surreal world of Super Mario to life while promoting The Grinch. Specifically, he seems to hold that Disney's infamous live-action movie with Bob Hoskins and John Leguizamo got it wrong and he sees that as more of an incentive to get it right:
"I like that this was not done well the first time. I think that's more exciting or more worthy than simply making another version of a film that was done incredibly well to begin with."
Since the Disney movie wasn't made with franchise creator Shigeru Miyamoto's involvement, Meledandri has him being there as step one toward fixing the franchise's reputation on the big screen. He also notes that there's an incredible difficulty in adapting a beloved property into the context of a feature-length narrative, particularly since the Super Mario games typically aren't heavy on the story side of things, but they believe that they're the right people to do justice to the beloved video game franchise:
"We are keeping him front and center in the creation of this film. I've rarely seen that happen with any adaptation where the original creative voice is being embraced like we're embracing Miyamoto. There's a history in Hollywood of people believing that they know better than the people responsible for a property. I've made that mistake before… It's an ambitious task. The challenge is taking things that are so thin in their original form and finding depth that doesn't compromise what generations of fans love about Mario, but also feels organic to the iconography and can support a three-act structure."
Should everything work out, the Super Mario movie will hit the big screen around four years from now, in 2022. Even though video game adaptations haven't been all that well-received in Hollywood since Disney's Super Mario Bros. hit theaters in 1993, the means by which these kind of movies are made have changed substantially in the decades since then, and it won't be hard to imagine that the new take on the franchise will be a lot more faithful this time around. Plus, with animation, the character designs can be close to the kinds of models used in the video games themselves, so there's no need for creepy-looking pinheaded Goombas like what the first go went with. Here's hoping that we can finally get a high-profile video game movie that can finally knock it out of the park.
The untitled Super Mario movie is in development between Nintendo and Illumination.

Grant Davis is a freelance writer who has covered entertainment news for more than four years. His articles have frequently appeared in Star Wars News Net as well as as other entertainment-related websites. As someone who grew up on Star Wars and comic book movies, he's completely thrilled with the current era of genre entertainment.