'Game of Thrones' Prequel Called 'The Long Night', Casts Josh Whitehouse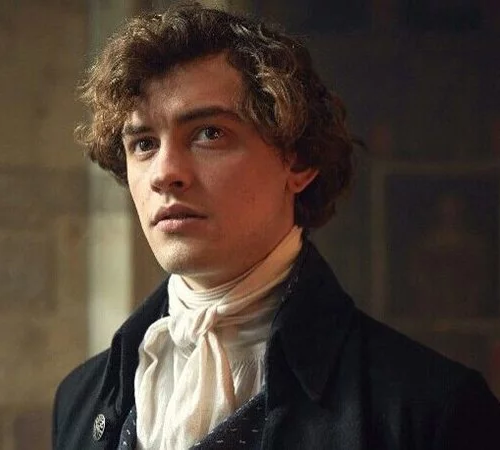 The first Game of Thrones spin-off, has an official name in the form of The Long Night. In addition, The Long Night has cast its second actor after lead actress Naomi Watts: Josh Whitehouse.
George R. R. Martin, author of A Song of Ice and Fire, the book series upon which Game of Thrones is based, confirmed that the show will be called The Long Night. The name "The Long Night" is something that should carry special significance to fans of the lore of A Song of Ice and Fire, as it describes the period of time after the "Age of Heroes" in which the creatures known as the White Walkers (or "The Others", exclusively in the books) first invaded Westeros and Essos. The war between the two sides lasted for a generation and led to countless deaths before the White Walkers were sealed off by a magic-protected wall in the furthest region north in the world. So if the show covers this era, this likely means that it will be set over the course of decades depending on how long it will run, and we will get to see one of the most brutal times to live in this deadly world as the White Walkers make their first appearance.
Deadline is also reporting that another one of the show's leads has been cast with Josh Whitehouse. Unlike Naomi Watts's character (described as "a charismatic socialite hiding a dark secret"), details on Whitehouse's character remain vague. In any case, the actor confirmed that he is indeed a part of the new series:
The truth is out https://t.co/iU8rRq7l73

— Joshua Whitehouse (@joshisatree) October 31, 2018
The show's synopsis is as follows:
"[The Long Night] takes place thousands of years before the events of Game of Thrones. It chronicles the world's descent from the golden Age of Heroes into its darkest hour. And only one thing is for sure: from the horrifying secrets of Westeros' history to the true origin of the white walkers, the mysteries of the East to the Starks of legend… it's not the story we think we know."
The Long Night is in development at HBO. Four other projects set in the same fictional universe are also in varying stages of development.

Grant Davis is a freelance writer who has covered entertainment news for more than four years. His articles have frequently appeared in Star Wars News Net as well as as other entertainment-related websites. As someone who grew up on Star Wars and comic book movies, he's completely thrilled with the current era of genre entertainment.