'Avengers 4': The Ancient One Will Return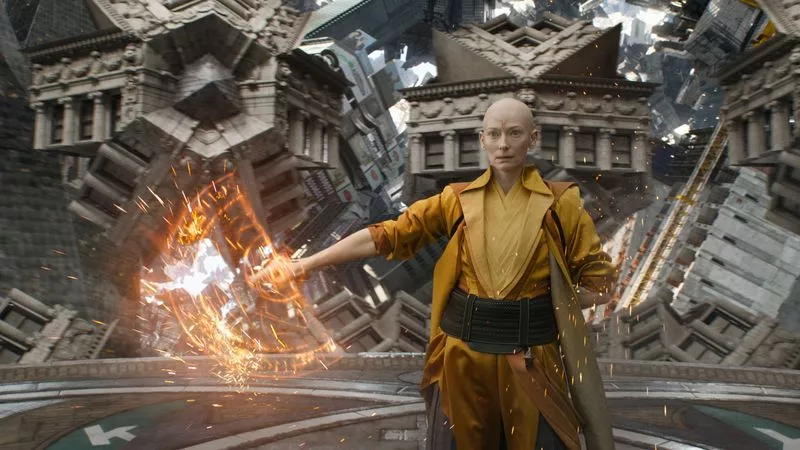 Avengers: Annihilation executive producer Michael Grillo has confirmed during a recent public appearance that Tilda Swinton will be making a return to the Marvel Cinematic Universe as the Ancient One, albeit in what sounds like a limited capacity.
SuperBroMovies is reporting that Grillo revealed this information at the Austin Film Festival when talking about the production process of preparing for a project as so ambitious as Avengers: Annihilation, which is meant to be the culmination of 11 years of stories. Grillo's original quote transcribes to the following:
"When we got Tilda Swinton, she was just a 1-day availability."
Mark Ruffalo previously mentioned that he worked alongside Swinton in the Avengers finale, also mentioning that he had the opportunity to reunite with fellow Thor: Ragnarok actor Cate Blanchett (who portrayed Hela) on the set of the film.
It should be noted that in Doctor Strange (Spoiler alert!), the Ancient One met her demise at the hands of one of her previous students, Kaecilius, and that even with her immense magical power, she could not see past her own death. So presumably, she'll be reserved to a B.A.R.F.-induced flashback, or perhaps the heroes will run into her after engaging in time travel. With Doctor Strange having met his death by means of Thanos "balancing the universe", the question of whose memories we could be looking through if Binarily-Augmented Retro-Framing is brought into the fold is certainly something interesting to consider.
Avengers: Annihilation will be released on May 3, 2019.

Grant Davis is a freelance writer who has covered entertainment news for more than four years. His articles have frequently appeared in Star Wars News Net as well as as other entertainment-related websites. As someone who grew up on Star Wars and comic book movies, he's completely thrilled with the current era of genre entertainment.