EXCLUSIVE: Photos From the New York City Set of 'Joker'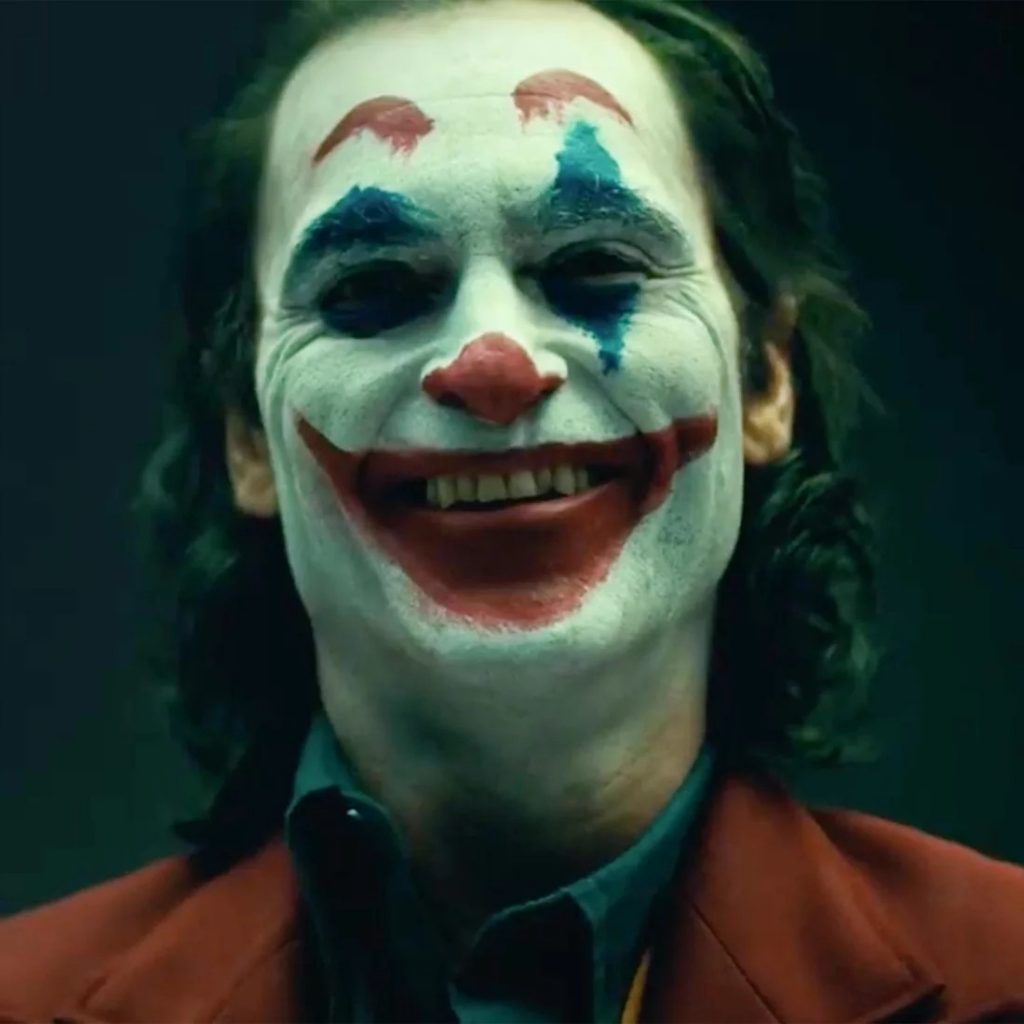 The new DC Films Joker, starring Joaquin Phoenix is currently filming in New York City. Thanks to a friend of ours at Movie News Net who works near the set, we have exclusive photos to share with you, one of which includes Phoenix himself with his long hair but without any clown makeup. There are some other minor details to share that will fuel some speculation on the plot so proceed below to check them out!
In addition to a makeup-less Phoenix, we see old-school looking yellow taxi cabs, fittingly matching the 1980s setting that the film has (as Joker is completely unconnected to the shared universe of movies that includes Man of Steel, Wonder Woman, and Aquaman, among others). Adam Boshell took these pictures, and he was kind enough to share them with us. Check them out below!
Here we get a relatively close look at Phoenix and director Todd Phillips between takes.
Here are the cabs, and in one shot you also see an old black sedan as well.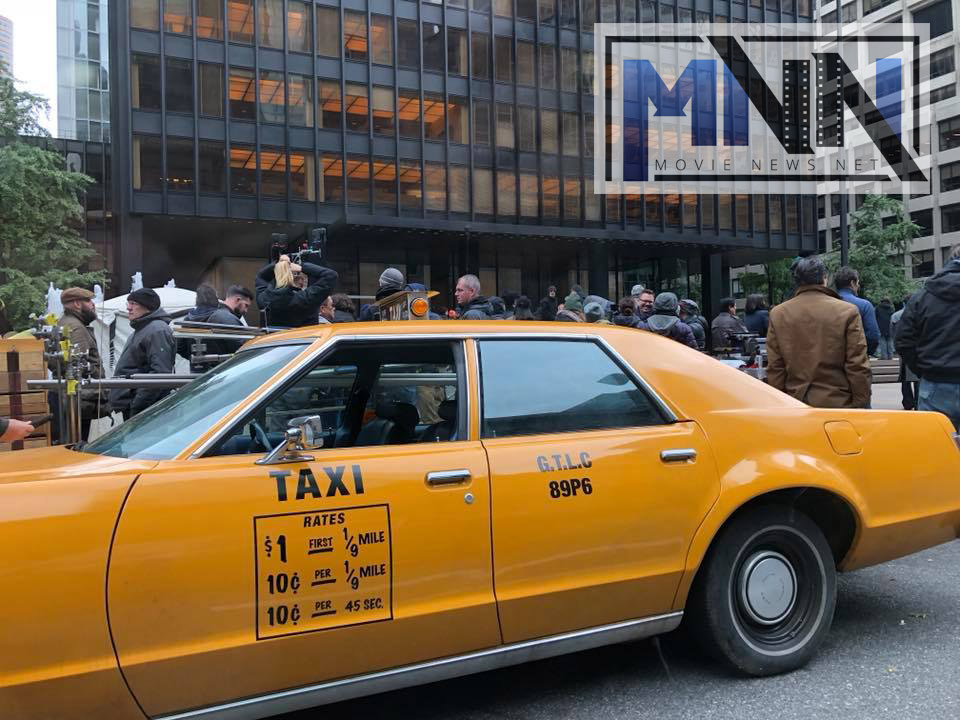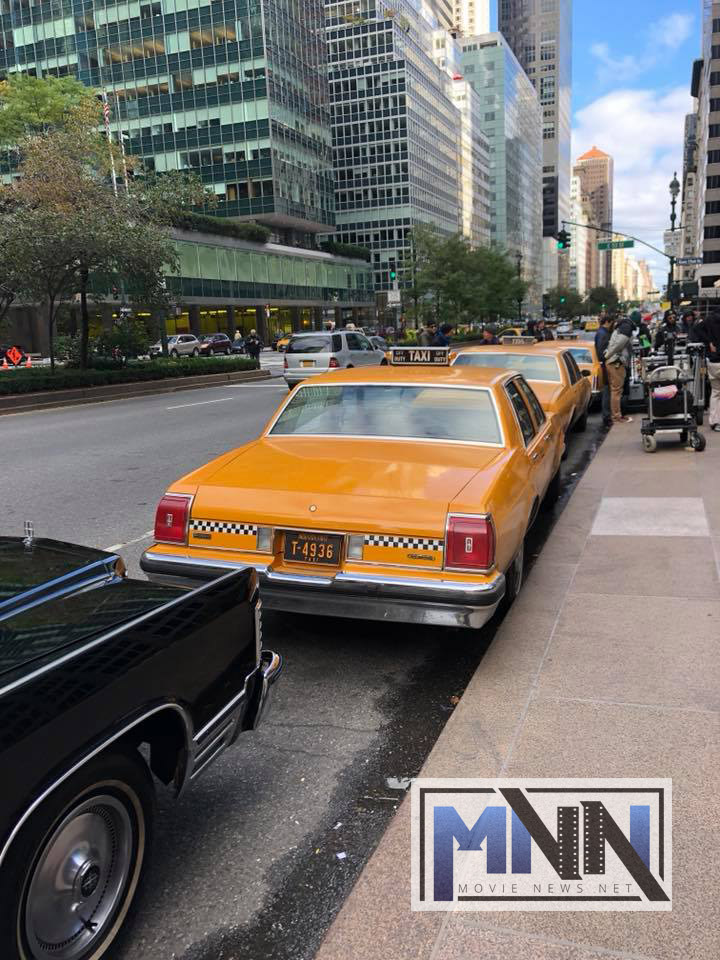 Here are trailer doors, or at least we think that's what they are. You can't see it very well but on one of the doors here it says "Wayne Tower Security".
So there we have our lead with long hair and no Joker makeup, talking things over with director Todd Phillips – followed by the old model NYC yellow taxi cabs that are accurate to the 1980s setting, and a trailer door that says "Wayne Tower Security".
These scenes all appear as though they could be set before Arthur Fleck became the Joker. We'll see how this unfolds as more light is shed on the timeline of the film from plot-points and set pieces. What we do know is that at least some of the film will be taking place in that era.
Written and directed by Todd Philips, Joker is due for release October 4th 2019. The film's cast includes Joaquin Phoenix, Robert De Niro, Frances Conroy, Zazie Beetz, Brett Cullen, Marc Maron, Glenn Fleshler, Bryan Callen, Bill Camp, Josh Pais, Shea Whigham, and Douglas Hodge.