'Guardians of the Galaxy Vol. 3' Director Shortlist Includes Several Women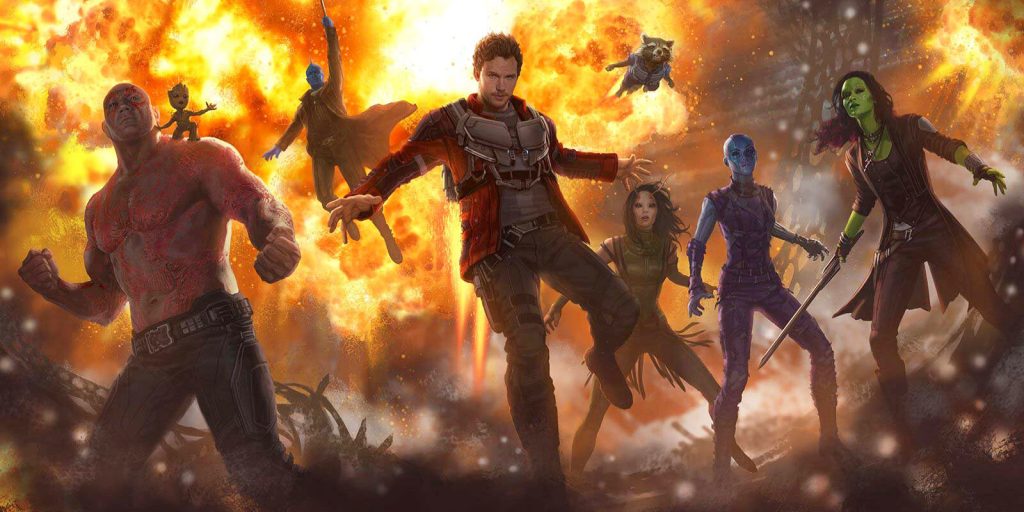 A rumored shortlist of directors to tackle Guardians of the Galaxy Vol. 3 has made the rounds online, and from the sound of things, Marvel want a woman's touch on the trilogy-capper to their unexpectedly popular film franchise. (Sorry to anyone who wanted Taika Waititi to take over, but he's not on the list.)
SuperBroMovies has broken a scoop of four directors Marvel Studios are looking at to take over for James Gunn on the third Guardians movie (which will be the final one to feature the original lineup of heroes), and they're all women: Dee Rees, Michelle MacLaren, S. J. Clarkson, and Jane Campion. For a quick rundown of their work, here are some of the credits to their names:
Dee Rees: While she got her start as a director back in 2008 with Eventual Salvation, she is most well-known for her work on last year's Mudbound.
Michelle MacLaren: Mostly known for being a TV director, she's worked on some of the most acclaimed shows of the past 20 years, including The X-Files, Breaking Bad, Game of Thrones, and Westworld. She was also originally in line to direct Wonder Woman for Warner Brothers and DC Films, but left the project due to creative differences and was replaced by Patty Jenkins (who herself left Marvel's Thor: The Dark World for similar reasons).
S. J. Clarkson: She has directed a single film (Toast) and episodes of television series like Heroes, Dexter, and Jessica Jones; if she is hired, then she would be the first Marvel director to go from a television series to a movie. Clarkson was previously in-line to direct the fourth film in the Star Trek Kelvin Timeline series, but plans for that movie seem to have fallen through as long as Chris Evans and Chris Hemsworth remain off the project.
Jane Campion: She directed and wrote 1993's The Piano, which won her a Best Screenplay Oscar and made her the second female director to be nominated for a Best Director Oscar.
Guardians of the Galaxy Vol. 3 was unofficially scheduled for a release window in the first half of 2020, but plans have likely changed after James Gunn was dismissed from the project. Production will still likely take place at some point in 2019, albeit later than the February 2019 start date that was originally intended.

Grant Davis is a freelance writer who has covered entertainment news for more than seven years. His articles have frequently appeared in Star Wars News Net as well as as other entertainment-related websites. As someone who grew up on Star Wars and comic book movies, he's completely thrilled with the current era of genre entertainment.