'Iron Fist' TV Series Cancelled by Netflix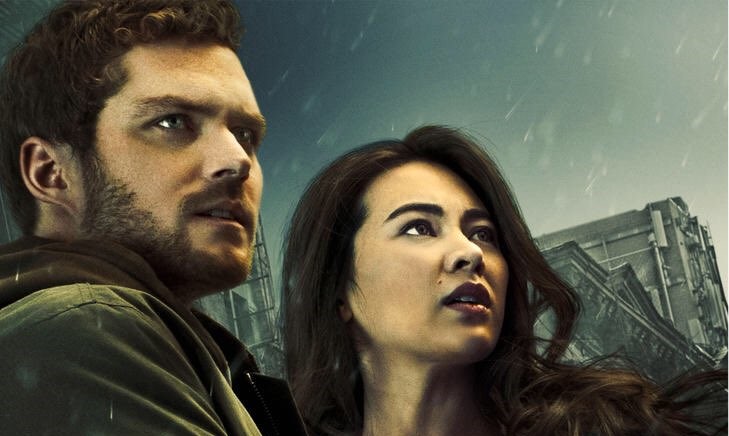 Iron Fist will not be renewed for a third season, as Netflix has made the decision to cancel the series. But that doesn't necessarily mean the end to appearances from the characters introduced in the show.
Deadline has broken the news that the "Last Defender" won't be getting a third hit in as the show has been cancelled. Netflix issued the following statement:
"Marvel's Iron Fist will not return for a third season on Netflix. Everyone at Marvel Television and Netflix is proud of the series and grateful for all of the hard work from our incredible cast, crew and showrunners. We're thankful to the fans who have watched these two seasons, and for the partnership we've shared on this series. While the series on Netflix has ended, the immortal Iron Fist will live on."
The first season of the show was widely disliked across the board for having questionable writing decisions and dodgy execution of the show's fight choreography, which came together as a result of a rushed production schedule meant to ensure that the show would air before The Defenders, a crossover series between Daredevil, Jessica Jones, and Luke Cage (all shows with better reception). With that in mind, Iron Fist's appearances in The Defenders and Luke Cage were seen as improvements and signs that the standalone show still had potential, which is likely the reason why it got another shot. Indeed, the second season has almost universally been seen as an improvement, even by those who still didn't like it; but perhaps the bad reputation that the show already generated may have been what doomed it to a cancellation.
With that in mind, this is likely not the end of the road for the characters introduced on this show. The ending of the second season explicitly set up an opportunity for female lead Colleen Wing to show up in a third season of Luke Cage, and Iron Fist's quest that began in the final episode could serve as a launching point for another season of The Defenders if it ever gets made. The advantage that Marvel has here is that, since they're operating in a shared universe, there's plenty of room for crossovers down the line even if one show has been cancelled. And it's just as likely that Netflix could greenlight spin-offs based on comic runs like Heroes For Hire (which teams Luke Cage up with Iron Fist) and Daughters of the Dragon (which teams Misty Knight with Colleen Wing). There's certainly a tease from the show's official Twitter account that there's still a story to tell going forward:
The story is never over. https://t.co/dG6VzWMOti pic.twitter.com/bHN6kExwDA

— Iron Fist (@MarvelIronFist) October 13, 2018
It should be noted that this decision apparently came down to Netflix, as Marvel reportedly had intentions to keep going with the series. Deadline speculates that Disney's streaming service could see a reworked version of the show on their platform, but that may be questionable considering that the previous two seasons had graphic violence, which would be pretty out-of-place on a family-friendly platform. Perhaps Hulu might be a better fit for the series if Marvel does renew it elsewhere, especially since Disney will have a controlling stake in that after the acquisition of Fox is complete.
Both seasons of Iron Fist are available to stream on Netflix.

Grant Davis is a freelance writer who has covered entertainment news for more than seven years. His articles have frequently appeared in Star Wars News Net as well as as other entertainment-related websites. As someone who grew up on Star Wars and comic book movies, he's completely thrilled with the current era of genre entertainment.