Disney Makes Magic in the First Trailer for 'Aladdin'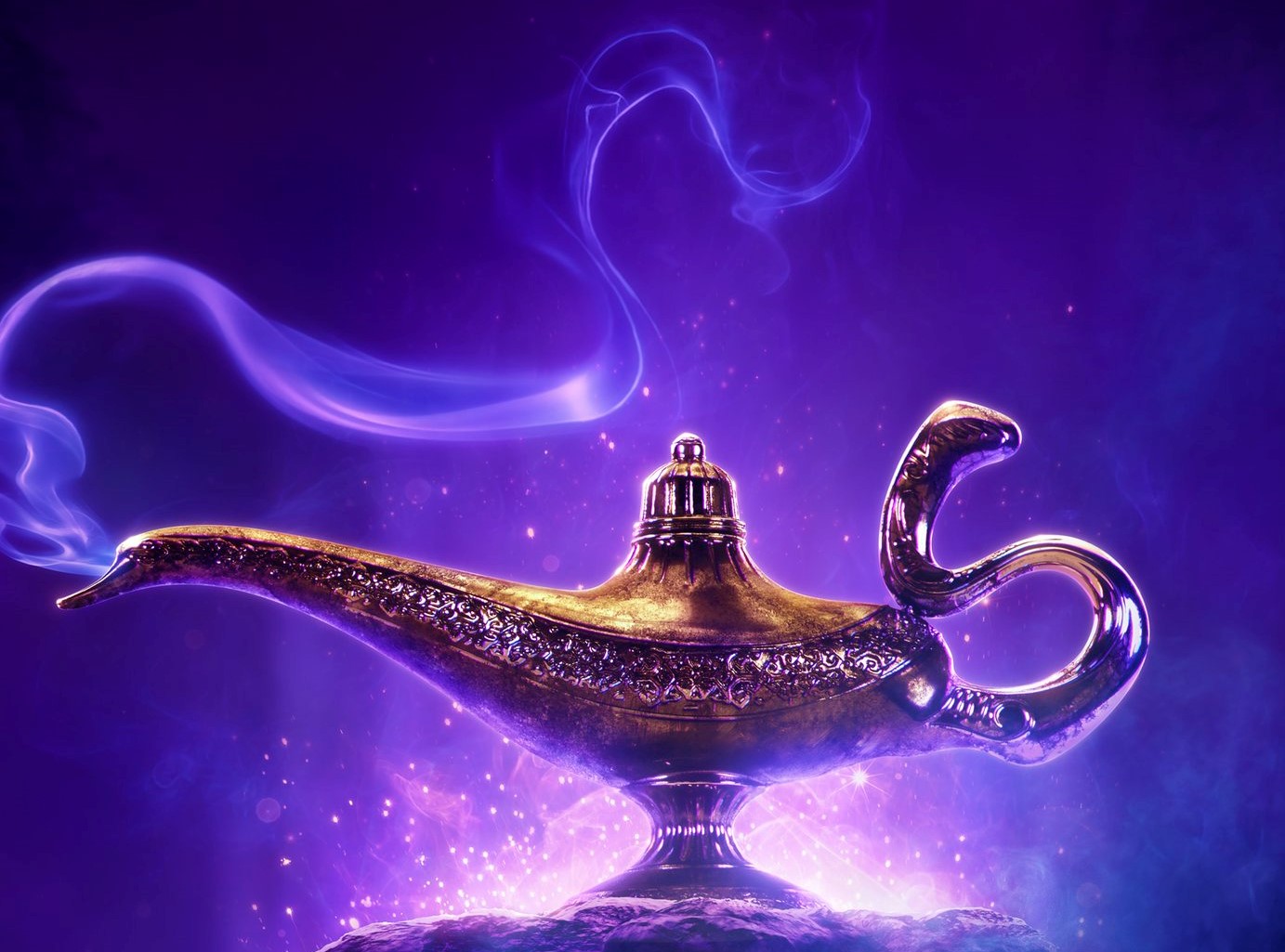 Let's make some magic! Disney have just released the first teaser trailer for their live action adaptation of Aladdin and it's exactly what you wished for!

The short teaser doesn't give much away but reveals a movie that looks extremely faithful to it's animated origins.
The teaser begins with a slow, almost haunting instrumental of Arabian Nights as we see the caravan camels roam in the desert, with Agrabah in the distance and the silhouette of a bird flying overhead.
We then see Iago flying over the city at night. Yes, we finally have confirmation that Iago will be in the movie even if we don't know who, if anyone, will voice him. As Iago flies out into the desert we hear the booming bass of the Cave of Wonders; "Only one may enter here. One whose worth lies far within. The diamond in the rough." It's the only dialogue in the trailer and for a first teaser it's all that's needed as it gets straight to the heart of Aladdin's character.
I have to say the Cave of Wonders looks fantastic, with the tiger's head looking like it has grown out of the mountainside. An effect that almost looks like a lion's mane. As Iago flies down we can see what appear to be four figures. Jafar, whose shadowy outline looks like it came straight from the original, Aladdin, and two others. It would appear that the two others are palace guards, with one of them possibly being Numan Acar's Hakim.
The fact that the palace guards are at the Cave of Wonders and Jafar isn't disguised as an old prisoner teases at the changes this adaptation has in store. It's the story we knew, it looks incredibly faithful, yet it's different, reinvented for a new medium and a new generation.
As the shadowy figure of Aladdin enters the cave, the mouth appears to close, sealing him within. The music then changes to a dramatic rendition of Friend Like Me as the camera pans through the forbidden treasures of the cave and up to the lamp where we finally get our first real look at Mena Massoud's Aladdin. And he looks good. Whilst the purist in me might wish he didn't wear a shirt, I have to admit it is a more practical look for a live action adaptation and it could easily be seen as a nod to the character's look in the parks where he has always worn a shirt under his vest. I'm excited to get a real look at his costume, along with everyone else's, hopefully in the not too distant future.
If this first teaser is anything to go by Disney will have another hit on their hands when Aladdin opens on May 24th next year.
Directed by Guy Ritchie, Aladdin stars Mena Massoud, Naomi Scott, Will Smith, and Marwan Kenzari, with a script by Guy Ritchie, John August, and Vanessa Taylor. Music is by Disney Legend Alan Menken with lyrics by Howard Ashman, Tim Rice, Benji Pasek, and Justin Paul.