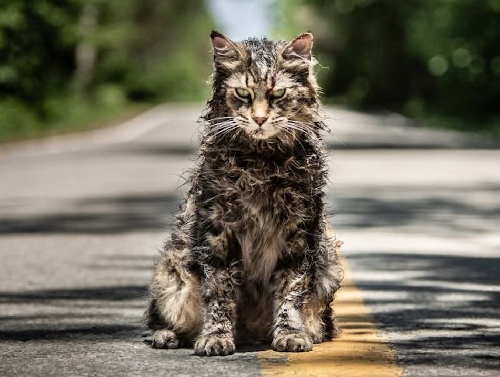 The first trailer for Paramount's new adaptation of Stephen King's Pet Sematary has arrived, and it looks a heck of a lot scarier than the movie made in the late 1980s.
A doctor has moved his family out in the countryside when a new job opportunity comes knocking, but little does he know that a set of land near his home is a burial ground for the recently-departed pets of children. As he soon discovers, the family cat comes back to life, but not quite in the right way, as the animal doesn't behave like it did before it was buried. When the doctor's son is killed by a speeding truck, the grief-stricken man decides to bury his son at the so-called Pet Sematary… And learns that dead is better for the young boy compared to the unholy thing that comes back.
It seems like this movie is visually taking cues from IT: Chapter One, which released last year to an unexpectedly massive total at the box office in September. Could Pet Sematary pull off the same kind of run? If the quality of this trailer is indicative of the finished product, then the answer to that might just be "yes".
Pet Sematary will be released  on April 5, 2019.

Grant Davis is a freelance writer who has covered entertainment news for more than four years. His articles have frequently appeared in Star Wars News Net as well as as other entertainment-related websites. As someone who grew up on Star Wars and comic book movies, he's completely thrilled with the current era of genre entertainment.