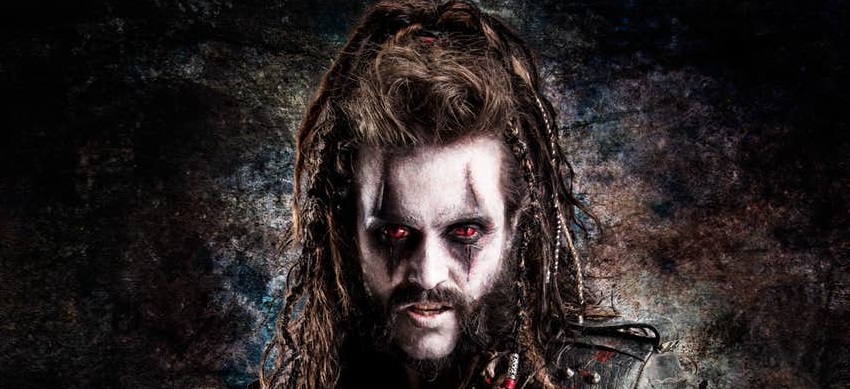 The Main Man has arrived! On Wednesday SyFy announced that Emmett J. Scanlan had been cast as Lobo and now they've released a first look at the character ahead of Krypton's return next year.

According to Screen Rant, the first look was revealed at NYCC along with a character description that called Lobo "A ruthless bounty hunter, who murdered his entire species, he possesses a genius level intellect when it comes to matters of warfare, making him a deadly adversary. Imbued with superhuman strength, and virtually immortal, Lobo will keep coming until the job is finished. His word is the only thing Lobo holds sacred; and although he'll never violate the letter of an agreement, he might disregard its spirit from time to time!"
The character description and the first look both promise what looks to be a very faithful adaptation of DC's notorious bounty hunter.
Scanlan is no stranger to the DC Universe, having already portrayed Jim Corrigan on NBC's short lived but fan favorite Constantine. Taking to Instagram, Scanlan shared the first look saying "It's a fragging honor to join Krypton, it's a mother fragging honor to be invited back into the DC Comic world. But to take on the greatest bounty hunter of any galaxy, LOBO?? That sh*t ain't just an honor, it's a mission. And it fits like a hand to a fragging glove. A first look at our ultimate bastich, Lobo. This has never been done before. Making history. Taking risks. Balls out. Open wide."
With Brainiac, Zod, Doomsday, and now Lobo to contend with, Seg-El will need all the help he can get when Krypton returns next year.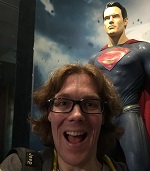 Chris is a lifelong fan of Disney, Star Wars and super heroes who can't quite believe this golden age of movies and TV we're living in. Having written blogs dedicated to Disney's Aladdin musical and Star Wars Celebration, Chris is excited to be part of the MNN team.