Chris Evans May Be Done With Captain America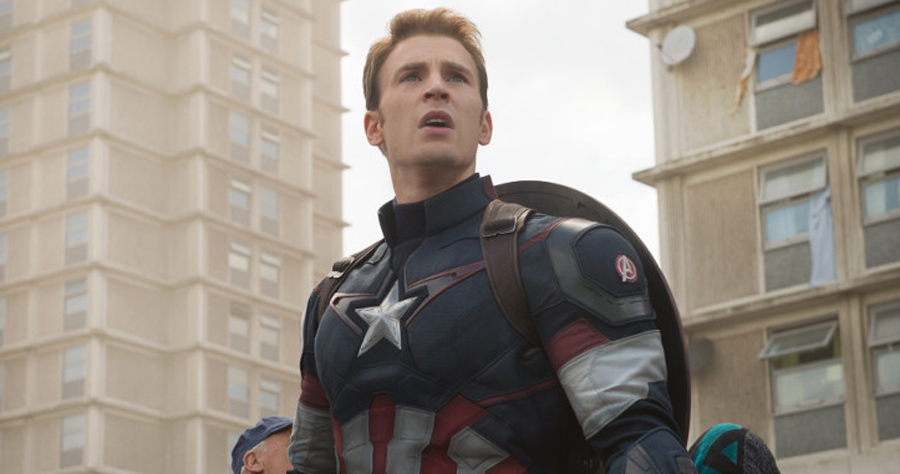 Chris Evans has announced on social media that he's done filming for Avengers 4, and hinted that he may be done playing Captain America for good.
It's been well known that Evans wants to get into directing, and fans have long theorised that Steve Rogers will probably die in Avengers 4, freeing up the actor for other projects.
The actor announced the news in a tweet, saying it was 'an emotional day' and that playing the role 'has been an honour'.
Officially wrapped on Avengers 4. It was an emotional day to say the least. Playing this role over the last 8 years has been an honor. To everyone in front of the camera, behind the camera, and in the audience, thank you for the memories! Eternally grateful.

— Chris Evans (@ChrisEvans) October 4, 2018
Evans had previously hinted he was ready to step away from Marvel, saying in a profile for The New York Times back in March that 'You want to get off the train before they push you off.'
It would certainly take some time to get used to an MCU without Chris Evans' Captain America. The actor has arguably become the face of the MCU, stealing that particular honour away from Robert Downey Jr.'s Iron Man.
Fans will immediately begin wondering what will happen to Captain America if Chris Evans really has hung up the shield. The top candidate will be Sebastian Stan's Bucky Barnes, though Anthony Mackie's Falcon also donned the shield in the comics.
Stan is three films into a nine-film contract, though he has said recently that he's glad he didn't get the part of Captain America after auditioning for Captain America: The First Avenger. I guess we won't know what comes next until Avengers 4 arrives in May 2019.
How do you feel about Chris Evans possibly stepping away from Captain America? Let us know in the comments.