Disney Developing Live-Action 'Lilo and Stitch' Movie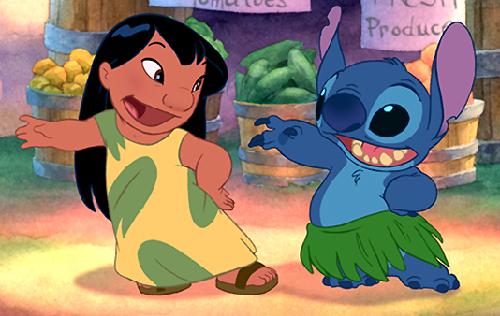 While Disney's animated features are best known for adapting story from fairy tales and folklore, every now and then, they produce an entirely original story. One of the most famous original animated projects from the company during the 2000s was Lilo and Stitch, and now it's looking like Disney will be adapting it as another live-action remake.
The Hollywood Reporter has unveiled the scoop that yet another live-action remake that will be added to the Disney slate will be headed to theaters in a few years. A script for Lilo and Stitch has begun development, with Dan Lin and Jonathan Eirich tapped to pen and produce a new take on the tale of a girl and her alien "dog", alongside producer Ryan Halprin. In the original movie, Lilo is still coming to terms with the deaths of her parents and brother when Stitch crash-lands into her life. While Stitch is biologically-engineered to be a living weapon that exists to cause chaos and he initially plans to use Lilo only as a means to hide from aliens who want him locked up, he learns to care for his guardian and grow beyond his instincts.
It is not known if the movie will be developed for a theatrical window or if it will be saved for the Disney Streaming Service, as the latter outlet is becoming a place for lower-budgeted Disney live-action remakes (with the likes of The Sword in the Stone, Peter Pan, and Lady and the Tramp being developed for it). Disney certainly has a number of slots reserved for live-action remakes that a Lilo and Stitch remake could easily fill, and the success of Moana definitely presents an opportunity for Disney to celebrate Polynesian culture on the big screen. It seems like we won't get any hard news on the project for a while, but it's still interesting to hear plans for Disney to get the ball rolling on adapting properties that were developed in the 2000s.

Grant Davis is a freelance writer who has covered entertainment news for more than four years. His articles have frequently appeared in Star Wars News Net as well as as other entertainment-related websites. As someone who grew up on Star Wars and comic book movies, he's completely thrilled with the current era of genre entertainment.