New 'Spider-Man: Into the Spider-Verse' Trailer Reveals the Multiverse!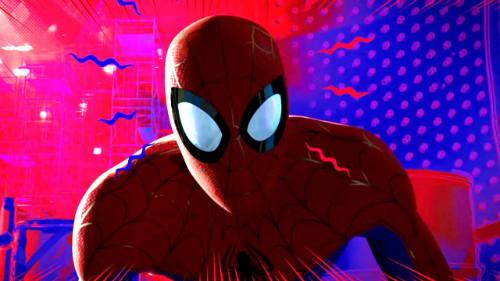 What a year it has been for Spider-Man! Hot off the heels of Spider-Man PS4, and right before the release of Venom, Sony has revealed a brand new trailer for Spider-Man: Into the Spider-Verse. You can check it out below.
Before getting into wild and weird territory, this trailer starts off by showing us imagery that we're familiar with. Spider-Man stopping a train with his webs, the upside down kiss with Mary Jane, and narrating "My name is Peter Parker," are all references to iconic moments in Sam Raimi's Spider-Man trilogy. The trailer then shifts its focus to the real main character of the film, Miles Morales, by having Peter Parker proclaim "this isn't about me – not anymore."
This is a fantastic way to ease average movie-goers into the larger idea of the "Spider-Verse." Comic-book aficionado's may already know Spider-Man Noir, or Spider-Gwen, or even Spider-Ham, but average movie fans have never been introduced to anyone other than Peter Parker himself. So this trailer wisely shows us what we're familiar with before transitioning into something new.
The last Spider-Verse trailer showed us a good amount of heart that could be found within the relationships that affect Miles Morales, whether it be with his own father or with a mentor figure like Peter Parker. This trailer, however, reveals more of the actual plot. A super collider has brought together Spider-People from various dimensions, and if the collider isn't destroyed, then the fabric of space-time could very well collapse.
Though the stakes are incredibly high, the tone of this movie feels absolutely fun, light, and breezy. Lord and Miller may only be producing this movie (with Phil Lord having some writing credits), but their signature style is all over this trailer. I may not be familiar with directors Bob Persichetti, Peter Ramsey, and Rodney Rothman, but Spider-Man: Into the Spider-Verse has such a unique flair to it. The animation is gorgeous, the humor is clever, the dialogue seems sharp, and I'm sure there will be plenty of Easter Eggs and cameos – you can even spot Insomniac's now-iconic white spider suit in the trailer – for fans to find.
I may have my reservations about Venom, but I'm totally stoked for Spider-Verse. If plans for Sony's live-action universe don't pan out the way that they want, then they can always fall back on an animated one.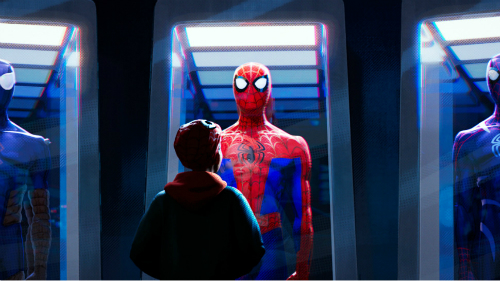 Spider-Man: Into the Spider-Verse stars Shameik Moore as Miles Morales, Jake Johnson as Peter Parker, Nicolas Cage as Spider-Man Noir, Hailee Steinfeld as Spider-Gwen, Kimiko Glenn as SP//dr, and John Mulaney as Spider-Ham. Mahershala Ali, Brian Tyree Henry, and Lily Tomlin will also be in the film, with Live Schreiber voicing the role as the villainous Kingpin.
Before Tom Holland returns to the live-action world of the MCU in Avengers 4 and Spider-Man: Far From Home next year, you can catch Spider-Man: Into the Spider-Verse in theaters on December 14th.