Sean Gunn Talks 'Guardians 3' and 'Avengers 4'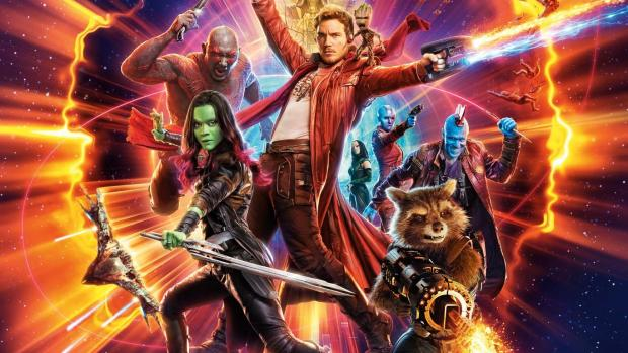 Sean Gunn hints that we'll see Kraglin in addition to Rocket in Avengers 4, and outright states that the script for Guardians of the Galaxy Vol. 3 won't be significantly changed from James Gunn's existing draft.
The Tulsa World had a conversation with Gunn over the phone about a number of subjects, and one of them included his involvement with Marvel Studios as Guardians of the Galaxy characters Kraglin and Rocket (the latter character he does the motion-capture for, while the character's voice is provided by Bradley Cooper). Gunn's role as Rocket means that he has access to the Avengers 4 script as a frame of reference for several plot-important scenes, many of which he's already filmed, and from what he's seen, he prefers it to Avengers: Infinity War:
"I can tell you that the movie is going to be really excellent. We shot them originally pretty much back-to-back with a short break… I like [Avengers 4] even more than [Infinity War] at least from the script and from shooting it, and I was really happy with Infinity War. So I'm very hopeful that it's going to be a great movie."
But what about Kraglin, the side character in the Guardians movies? Gunn just about states that we'll see more of him between the next Avengers and Guardians movies:
"I think I can say this: I don't think Kraglin's story is finished yet. I think the fans will, at least, get to know what happens with Kraglin, even though I can't share that right now."
Which brings us to a more awkward subject – the firing of James Gunn and what that means for the future of Guardians of the Galaxy Vol. 3. Sean Gunn was cautious about his words, but remained optimistic for the production:
"I don't really know yet what's going on with Guardians 3. I know that Disney still wants to make the movie. I know that they have every intention of using the script that my brother wrote. Obviously, that was a very unfortunate situation for everybody, most of all him, but I am also somebody who had been preparing to spend half a year making that movie and now that's up in the air. Obviously, I think it's a tricky proposition for them to find another director to step in — and also the scheduling of a lot of other actors who are incredibly busy can't be easy. But I know that they plan on making the movie. I had not been contacted at all for a while, but I was recently contacted by Marvel saying, 'Yeah, we do plan to make this movie. We're just not sure when yet.'"
Obviously, a movie franchise that has brought in over $1.6B at the box office in spite of starring unknown characters is not going to stop just because the director of the first two movies got fired and an actor who has been a part of the franchise (Dave Bautista) has threatened to quit over the situation. Plans will shift a bit, but that won't stop the Marvel movie-making machine from chugging along.
Avengers 4 will be released on May 3, 2019. Guardians of the Galaxy Vol. 3 was unofficially scheduled for a release window in the first half of 2020, but plans have likely changed after James Gunn was dismissed from the project.

Grant Davis is a freelance writer who has covered entertainment news for more than four years. His articles have frequently appeared in Star Wars News Net as well as as other entertainment-related websites. As someone who grew up on Star Wars and comic book movies, he's completely thrilled with the current era of genre entertainment.