'Dark Phoenix' Trailer: The End for the X-Men is Here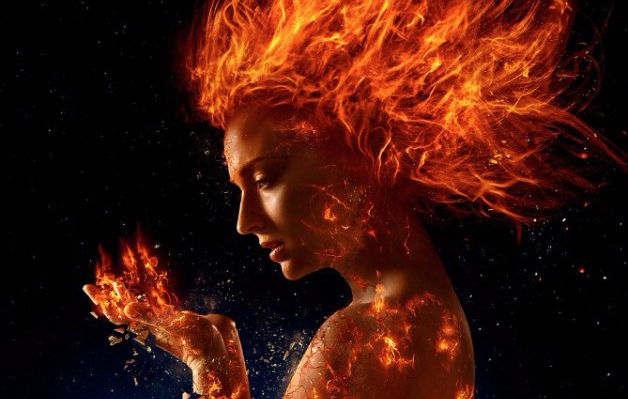 The first trailer for Dark Phoenix is finally here, pitting the X-Men against one of their own as Jean Grey's powers go beyond her own control. The end has arrived for the Mutants.
Shortly after a sizzle reel was shown at a Russian presentation leaked online (I won't link to it, but you can find it if you know where to search), Fox confirmed that the trailer for their Marvel movie would arrive soon with this poster reveal:
Tonight. #DarkPhoenix pic.twitter.com/7SoRtBFIXS

— 20th Century Fox (@20thcenturyfox) September 26, 2018
Hours later, the trailer was unveiled on The Late Late Show with James Corden, where lead actress Sophie Turner presented it during an episode that featured Max Greenfield and Josh Groban:
With a use of a cover version of "The End" by The Doors, the marketing team are selling this film as being the last X-Men movie they're going to make, aside from the spin-offs already in the pipeline (which include The New Mutants and X-Force), as Disney will acquire Fox and have stated their plans to reboot the franchise into the Marvel Cinematic Universe like they did with Sony and the Spider-Man IP (although Sony is still free to produce spin-offs that don't involve Spider-Man). But for what it is worth, this does seem like it could tie in with the epilogue presented in X-Men: Days of Future Past.
Dark Phoenix is scheduled for a February 14, 2019 release date.

Grant Davis is a freelance writer who has covered entertainment news for more than four years. His articles have frequently appeared in Star Wars News Net as well as as other entertainment-related websites. As someone who grew up on Star Wars and comic book movies, he's completely thrilled with the current era of genre entertainment.