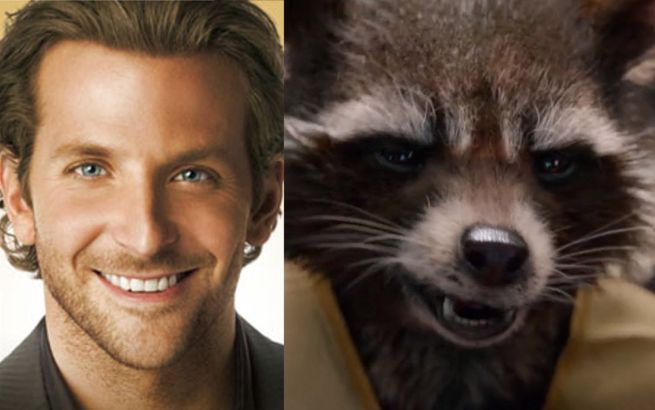 While Guardians of the Galaxy star Bradley Cooper (who does the voice of Rocket) is a popular fan-pick to direct the third movie after James Gunn's firing due to the praise that A Star is Born is receiving, he states that he doesn't have plans to do so for creative reasons.
JOE interviewed Cooper about A Star is Born among other subjects, but as time went on the subject shifted toward Guardians of the Galaxy Vol. 3. When asked about if he had received an offer to direct the movie, Cooper replied that he hasn't and likely wouldn't want to anyway:
"I could never direct anything that I didn't write. No, I could never direct anything that I didn't write."
Perhaps Cooper's mind could be changed in the future if he did revisions, and maybe he's keeping his potential involvement in directing a Marvel movie off the table until after A Star is Born makes waves in the the awards season. But it's looking increasingly likely that Marvel won't get extra prestige from a name like Cooper's in the director's chair.
Guardians of the Galaxy Vol. 3 was unofficially scheduled for a release window in the first half of 2020, but plans have likely changed after James Gunn was dismissed from the project. For now, Cooper's directorial debut in A Star is Born will be released on October 5, 2019.

Grant Davis is a freelance writer who has covered entertainment news for more than four years. His articles have frequently appeared in Star Wars News Net as well as as other entertainment-related websites. As someone who grew up on Star Wars and comic book movies, he's completely thrilled with the current era of genre entertainment.