'The Batman' May Film in Summer 2019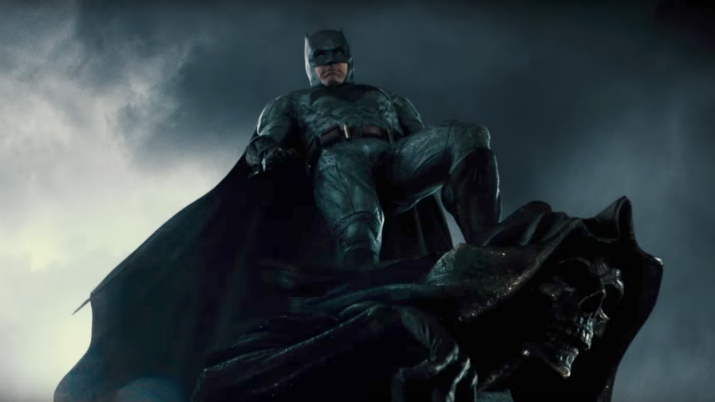 After a long period of development and a complete overhaul from the previous iteration of the project that was to be written and directed by Ben Affleck before he stepped down, the first Matt Reeves-directed Batman movie is on schedule to go into production next year. Reeves describes his take on the source material as being introspective and focusing on the dynamic between Bruce Wayne and Batman.
The Wrap writer Umberto Gonzales has offered fans a scoop on The Batman's pre-production process, noting that the movie will finally get going a few months into next year:
LIL BATMAN UPDATE: The studio loves Matt Reeves' first draft of his BATMAN script, he is currently doing revisions & the film is being eyed for a hopeful summer 2019 production start. Of note, the current DC regime is committed to getting this take on the Caped Crusader correct! pic.twitter.com/PsOBNxxa8T

— Umberto Gonzalez (@elmayimbe) September 25, 2018
Meanwhile, director Matt Reeves told IndieWire that his take on the story is something that emphasizes the dynamic between Bruce Wayne and Batman in a way that hasn't been done on film before:
"I think that it's interesting, because one of the things that I've found interesting, just as we're working on the story, is looking back at Jekyll and Hyde, and the idea of your shadow-self, and the idea of, we are all multiple things. It's different aspects of who we are, and I think there are times when maybe the surface of Bruce is not really who he is, but that's his disguise. There are times when Batman's the disguise, but there are times when his true essence comes out, because by being veiled, a kind of instinctual side comes out that's very pure."
It certainly seems like he's put a lot of thought into how he crafted his script, and hopefully the final product ends up bringing the kind of life to this franchise that Dawn of the Planet of the Apes did for the Planet of the Apes series. In any case, it seems like this is going to be a movie fans won't want to miss whenever it hits theaters.
The Batman will likely have a 2020 release date, although the studio has not specified this.

Grant Davis is a freelance writer who has covered entertainment news for more than four years. His articles have frequently appeared in Star Wars News Net as well as as other entertainment-related websites. As someone who grew up on Star Wars and comic book movies, he's completely thrilled with the current era of genre entertainment.