RUMOR: Marvel and Guy Ritchie Possibly Developing 'Captain Britain and the Black Knight'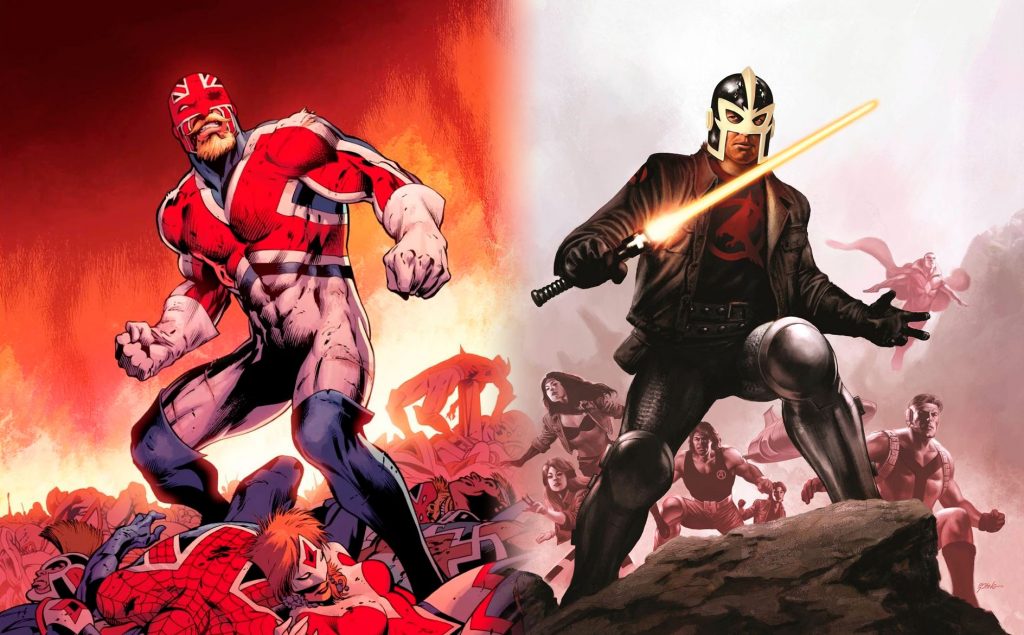 Move over, Captain America and Captain Marvel! Captain Britain could be one of the many other superheroes that will appear in the Marvel Cinematic Universe after the events of Phase 3 according to a new rumor.
Sources in contact with Ain't It Cool News have given them information that indicates that Marvel will be holding auditions for the role of Captain Britain in November and December of this year at Pinewood Studios in the United Kingdom, taking advantage of a window that was originally going to be filled by filming for the 25th James Bond movie. The project that this is for is apparently called Captain Britain and the Black Knight, which would imply that the movie is technically a team-up movie.
There's one big problem with this, however: Sherlock Holmes 3, which Ritchie is set to direct for a 2020 Christmas Day release window. Furthermore, Ritchie is currently wrapping up work on Aladdin and that will likely require his full attention until the end of post-production. So unless Ritchie plans to ditch post-production on Aladdin, tackle Captain Britain and the Black Knight, and then handle Sherlock Holmes 3 while doing post-production on the Marvel movie, this seems like it could be "iffy" as an idea. Unless he's not doing Sherlock Holmes 3. It might just be that Ritchie is producing the movie and that there's a mix-up in communication.
For those of you unfamiliar with Captain Britain, his origin story stands apart from the super-soldier serum origin of Captain America or the cosmic-based origin of Captain Marvel, drawing upon Arthurian Legend. Merlyn and his daughter Roma find a British scientist by the name of Brian Braddock badly injured, determined that he may be worthy of becoming a superhero. Braddock becomes Captain Britain and uses his interdimensional powers and superhuman abilities to protect the British Isles. Meanwhile, Dane Whitman is the Black Knight, cursed to carry the power of Excalibur, with the abilities of the strongest of knights and a knowledge of magic. Both of these characters have served as Avengers and have been part of other major superhero teams.
While Marvel haven't announced their official film slate past 2019 (which includes Captain Marvel in March, Avengers 4 in April or May, and Spider-Man: Far From Home in July), it's been suggested that we'll see a lot of new IP introduced on the big screen along with several sequels, so Captain Britain would be one such character that they could explore. Aside from this possible project, we've got an idea of several future Marvel movies on the horizon, even without specific filming dates associated with them. These include Guardians of the Galaxy Vol. 3, Black Widow, Black Panther 2, Doctor Strange 2, and The Eternals.

Grant Davis is a freelance writer who has covered entertainment news for more than four years. His articles have frequently appeared in Star Wars News Net as well as as other entertainment-related websites. As someone who grew up on Star Wars and comic book movies, he's completely thrilled with the current era of genre entertainment.