Box Office Weekend – 'The Nun' Blessed With Biggest 'Conjuring' Franchise Opening Ever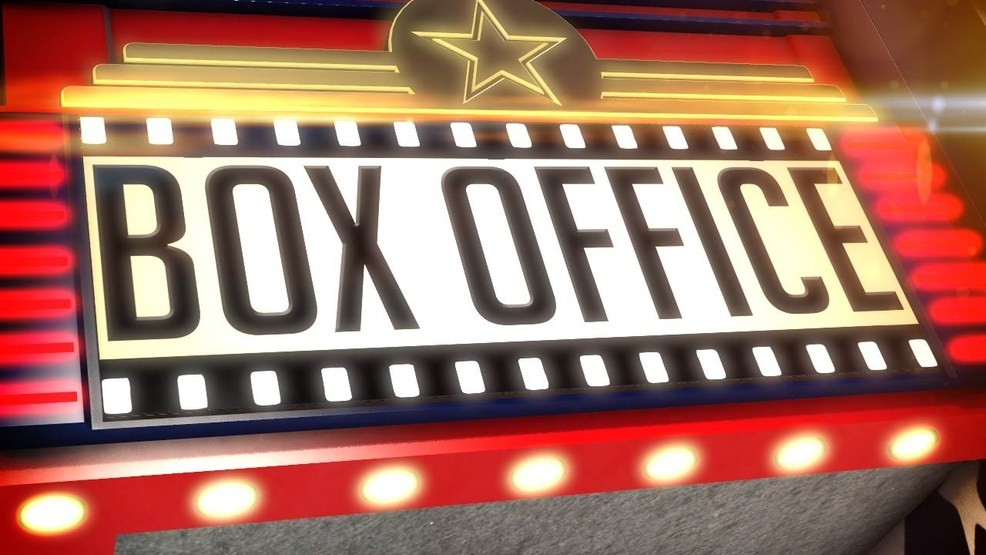 This weekend at the box office, The Nun not only managed to outdo expectations and secure the biggest opening weekend for one of the spin-offs to The Conjuring ever, but it also had the biggest opening for a Conjuring movie ever. Meanwhile, Peppermint has a decent opening that should ensure that the movie will make a profit.
The Nun has opened with a $53M+ weekend in spite of poor critical reception and the lowest CinemaScore out of any movie in the greater Conjuring franchise (it got a "C" in comparison to the "B" ratings for the two Annabelle offerings and the "A-" rating that the original two Conjuring movies received). Against a $22M budget, that's a clear win for WB as they continue to dominate the late Summer/early Autumn window with Crazy Rich Asians and The Meg (both of which continue to hold well against new competition), but lukewarm reception from audiences might prove to be problematic for its long-term prospects, particularly as The Predator will arrive next week to compete with similar demographics.
Meanwhile, the similarly-budgeted Peppermint is off to a decent but not groundbreaking start of over $13M; while the movie is heavily action-focused, a greater number of women showed up to see Jennifer Garner try her hand at a Punisher-like role more than men. God Bless the Broken Road, the other new release for the week, doesn't seem to have a prayer with a $1.7M opening against a $7.7M budget.
On the subject of holdovers, Searching is managing to take advantage of the hype that Crazy Rich Asians has generated with audiences, as the Jon Cho-starring movie held on with a stellar drop of under 26% There's not a whole lot else to say here as the box office begins to enter something of a quiet period, but trends across the board are that most of the other movies currently playing held over pretty well, save for Incredibles 2 and BlacKkKlansman (which are already profitable anyway).
The Top Twelve box office performances for the three-day weekend can be summarized as follows (bolded titles are new releases):
The Nun (Warner Bros./New Line) – $53.5M Total.
Crazy Rich Asians (Warner Bros.) – $13.6M Weekend/$136.222M Total; 38.1% Drop.
Peppermint (STX Entertainment) – $13.26M Total.
The Meg (Warner Bros.) – $6.03M Weekend/$131.572M Total; 42.8% Drop.
Searching (Sony Pictures/Screen Gems) – $4.515M Weekend/$14.311M Total; 25.6% Drop.
Mission: Impossible – Fallout (Paramount Pictures) – $3.8M Weekend/$212.116M Total; 46% Drop.
Christopher Robin (Disney) – $3.196M Weekend/$91.725M Total; 39.4% Drop.
Operation Finale (Metro-Goldwyn-Mayer) – $3.043M Weekend/$14.107M Total; 49.5% Drop.
Alpha

 (Sony Pictures) – $2.505M Weekend/$32.447M Total; 44.9% Drop.

BlacKkKlansman (Universal Pictures/Focus Features) – $1.565M Weekend/$43.454M Total; 62.8% Drop.
God Bless the Broken Road (Freestyle Releasing) – $1.562M Total.
Incredibles 2 (Disney/Pixar) – $1.284M Weekend/$604.397M Total; 61.9% Drop.
Mission: Impossible – Fallout, The Meg, Crazy Rich Asians, and The Nun are now playing in theaters.

Grant Davis is a freelance writer who has covered entertainment news for more than four years. His articles have frequently appeared in Star Wars News Net as well as as other entertainment-related websites. As someone who grew up on Star Wars and comic book movies, he's completely thrilled with the current era of genre entertainment.