Billy Batson Says the Magic Word in First 'Shazam!' Trailer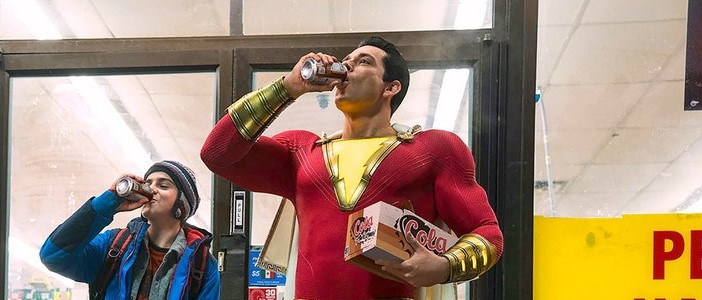 Zachary Levi took to the stage at SDCC proclaiming "This is complete wish fulfilment" as he introduced the first trailer for Shazam!
The trailer certainly delivers on the promise of a super hero version of Big and the movie represents a total change of tone from the earlier DC Universe movies.
But it is clearly part of the DCU, as references to Batman and Superman are seen prominently in the trailer as Freddie, who is wearing an Aquaman shirt, asks Billy "If you could have one super power, what would you pick?"
It's a question even the cast can't agree on as they playfully argued which power they would pick. Levi wants teleportation, but his young counter part, Asher Angel, wants flight.
Personally, I just love Billy's reaction when Freddie asks him what his powers are! It's such a perfect reaction for a child, because, how do you? Super suits look awesome but they're not always functional!
Shazam! is due for release April 2019.
Panel details are thanks to CBR and JoBlo's live coverage of SDCC.