New 'Shazam!' Photo Features 'Man of Steel' Easter Egg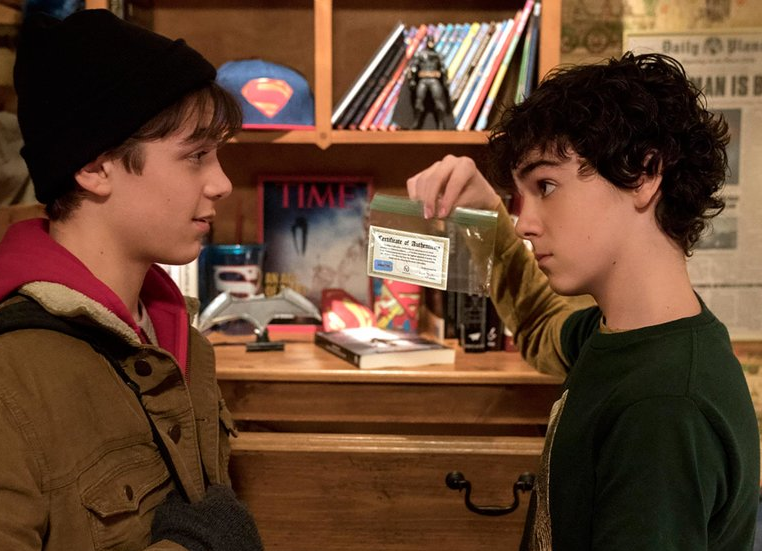 Some fans were worried that the current plan of DC Films – to put more focus on standalones – would mean that this would mean an end to a shared continuity of movies, especially with the standalone Joker movie that's entered production. However, one look at Shazam! is ample enough proof that forthcoming DC movies will acknowledge what came before, with one reference to the events of Man of Steel standing out in a recent promotional still.
There are multiple Easter Eggs in the above still between Billy Batson and Freddy Freeman, but my personal favorite is the TIME cover in the back, with the issue covering the Black Zero incident initiated by General Zod that Superman put a stop to. Director David Sandberg specifically has a closer look at it:
— David F. Sandberg (@ponysmasher) July 17, 2018
Fun fact: the issue is dated for June 14, 2013. That's the day that Man of Steel hit theaters in America, and by extension the day that the shared universe of DC Films started. Anyway, here's a closer look at the still from Entertainment Weekly: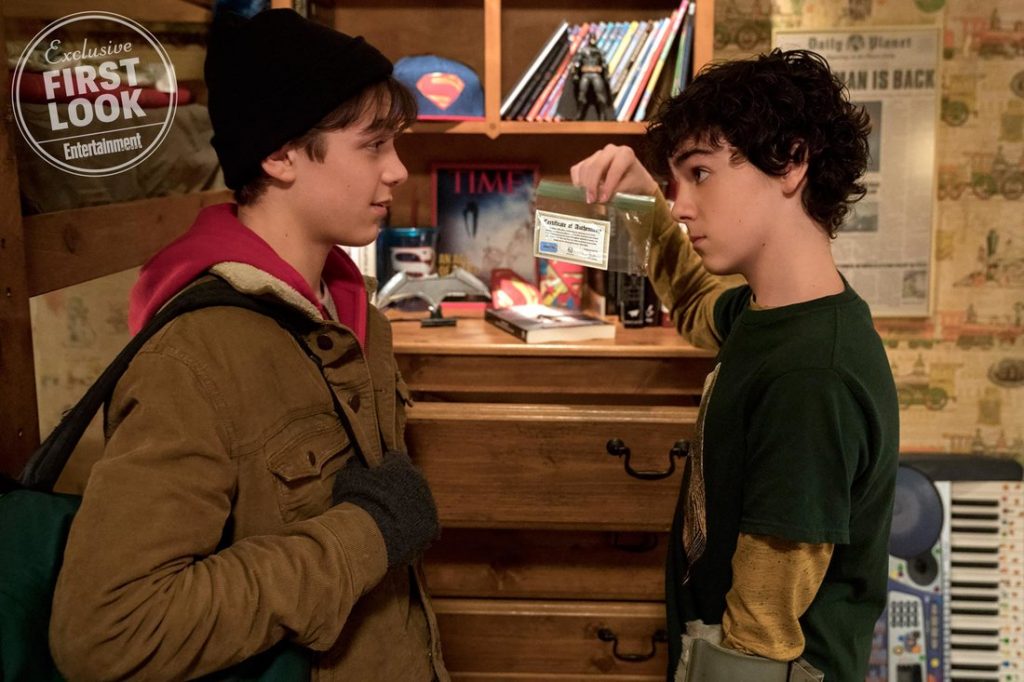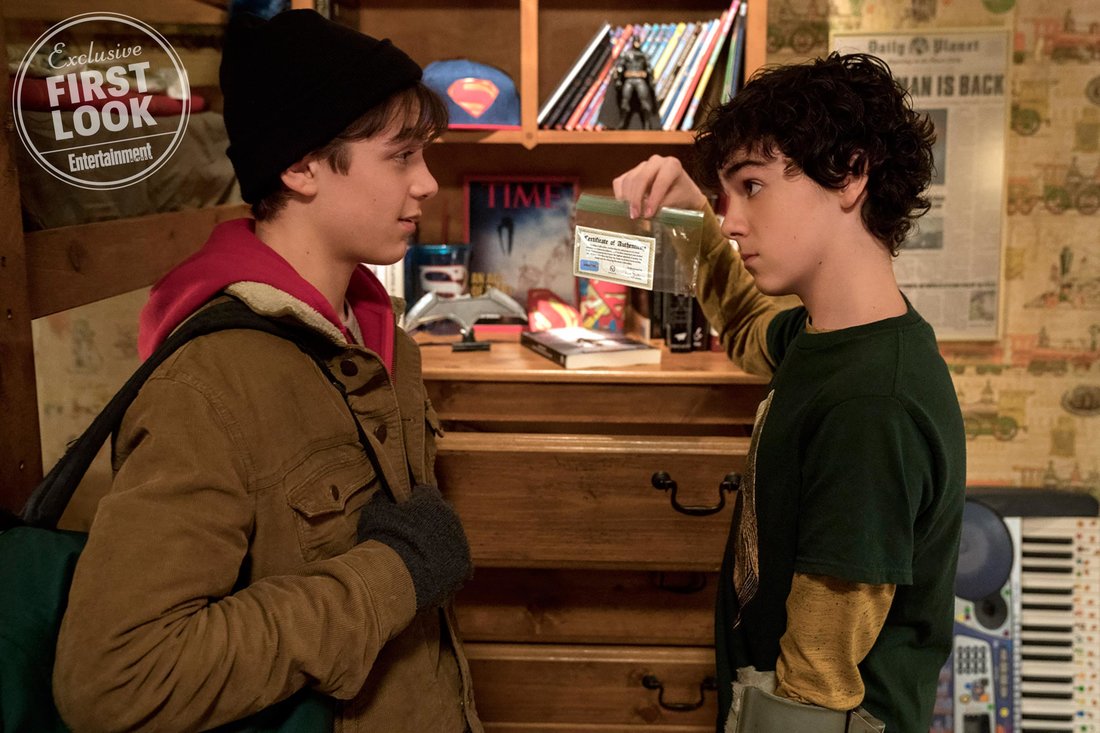 Obviously, there are clear bits of merchandise (a Superman cap, two Superman cups, a Superman paperweight, a Batman statue, a Batarang replica, and Freddy's Aquaman t-shirt), which in and of itself seem to indicate that the presence of superheroes is something that's becoming more and more accepted as a part of everyday life in this setting. We've already seen hints of this as far back as Man of Steel (eagle-eyed fans have noticed that during the fight with Zod, one of the buildings he tosses Superman into has a "Keep Calm and Call Batman" poster tucked inside), and Suicide Squad had a brief scene where street merchants were selling shirts with Superman's chest insignia on them as a way of honoring his memory (as the movie is set shortly after his death and well before his return).
There are also two other things I'd like to point out. The first is that plastic bag with the "certificate of authenticity" that Freddy's holding has a smashed bullet shell inside it, which naturally leads us to believe that it smashed up against Superman's bulletproof skin (or his Kryptonian suit). One has to wonder if that book that's on his desk is also some kind of an Easter Egg, alongside the comics on his shelf, but there's no way of telling here. The second is the Daily Planet newspaper article framed in the background, explicitly stating that Superman is alive. So it clearly appears as though this movie is making a point of being set after Justice League, and it lends credence to the idea that Superman has a cameo or a supporting role in the film. We might learn that answer this weekend at the San Diego Comic Con, so stay tuned to Movie News Net.
Shazam will be released on April 5, 2019.

Grant Davis is a freelance writer who has covered entertainment news for more than four years. His articles have frequently appeared in Star Wars News Net as well as as other entertainment-related websites. As someone who grew up on Star Wars and comic book movies, he's completely thrilled with the current era of genre entertainment.