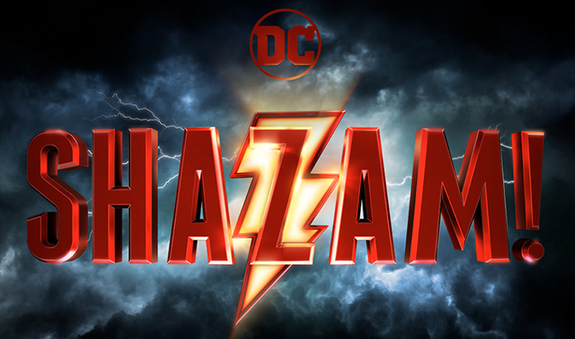 The build up to SDCC has begun as DC Entertainment yesterday released the first official image of Zachary Levi as Shazam!

The exclusive first look came via Entertainment Weekly, and features Levi as DC's Big Red Cheese along with Jack Dylan Grazer's Freddy Freeman as they share a drink of Cola outside a store.
Discussing the costume with EW, director David Sandberg noted:
"I wanted to keep the shorter cape as a throwback to the original because that's something that sets him apart from Superman or Batman. It makes him feel a bit more Golden Age superhero, which is the vibe I'm going for."
Despite the Golden Age cape, the costume has clearly taken some influences from Shazam's current look as well. This makes sense as the story is said to be based on Geoff Johns' New 52 origin for the character.
Shazam! is all set to take SDCC by storm next weekend, with the first teaser expected to debut at WB's panel alongside the first trailer for Aquaman and maybe even some footage from Wonder Woman 1984.
Shazam! opens 5th April 2019.
UPDATED
EW have dropped even more images as we head into SDCC!
First up is Zachary Levi's Shazam! chilling out on the cover of EW's Comic Con issue.
As Producer Peter Safran notes, Shazam! is something of a turning point for DC Films;
"Shazam! represents the next step in the evolution of the DC Brand. You had Wonder Woman, then Aquaman is another big step, then comes Shazam! – all different movies, but all have a unique tone that moves away from the darkness of prior DC movies."
You can see some of that lightness in the sheer joy on the faces of Billy and Freddy as they experiment with Billy's new found super powers (and light up logo);
In fact, Shazam! could even help redefine our views of the Justice League. Our first look at Billy and Freddy's room, along with our first look at Asher Angel as the young Billy, hints at just how much Freddy looks up to these legendary figures.
Showing these heroes from a child's perspective (along with Superman's rumored cameo) could help reframe how people see the heroes of the DCU, especially if Aquaman delivers later this year and generates even more good will for DC Films.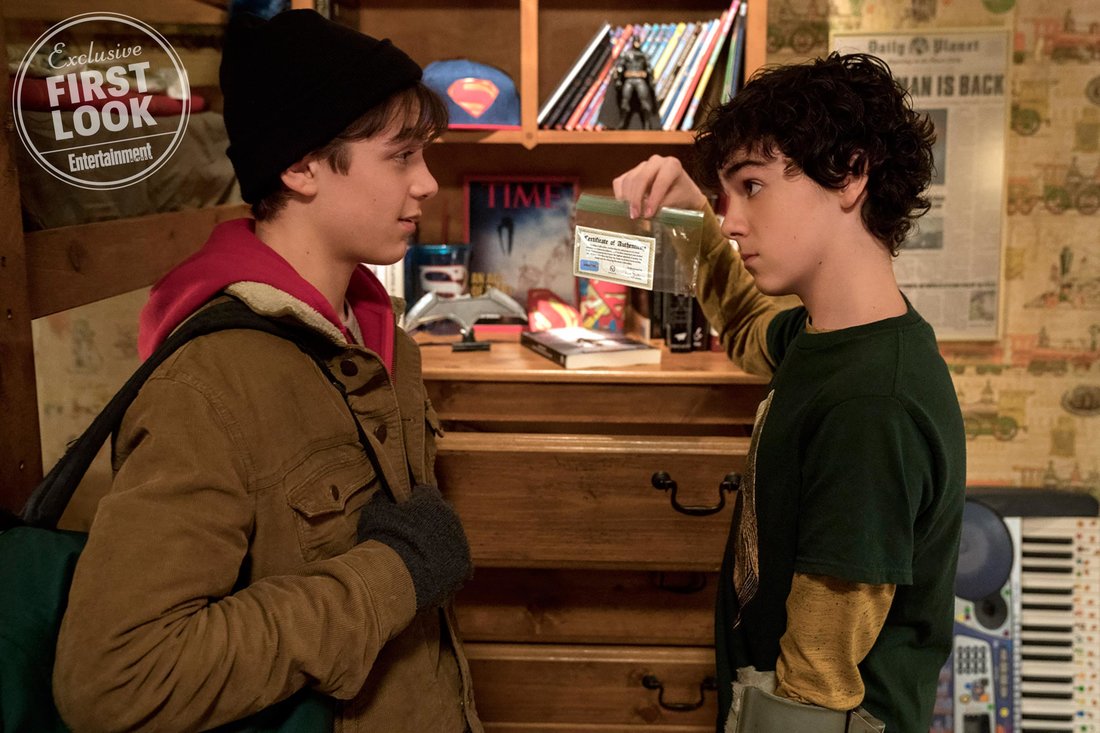 I love the "Superman Is Back" headline on the Daily Planet in the background! I really hope that cameo rumor is true because it could be a fantastic moment for both characters. Wish fulfilment for a character that is all about wish fulfilment, and a chance to see a more classic, hopeful Superman as both a mentor and a friend to young Billy.
Look for more Shazam! news on Saturday.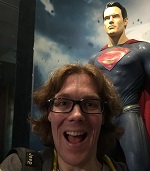 Chris is a lifelong fan of Disney, Star Wars and super heroes who can't quite believe this golden age of movies and TV we're living in. Having written blogs dedicated to Disney's Aladdin musical and Star Wars Celebration, Chris is excited to be part of the MNN team.