Box Office Weekend – 'Hotel Transylvania' and 'Ant-Man' Demolish 'Skyscraper'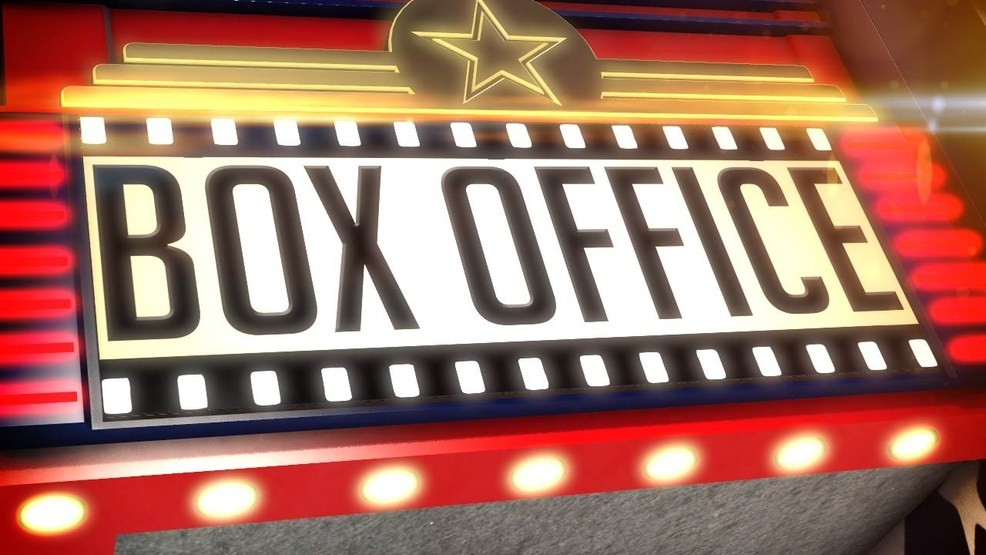 Dwayne Johnson's Skyscraper is up in flames at the domestic box office, while Ant-Man and the Wasp beats the Rock's action movie by millions in spite of a big drop by Marvel standards, and the third Hotel Transylvania easily wins the frame.
Coming in #1 is Sony's Hotel Transylvania: Summer Vacation with an opening above $45M, which is right between the openings of the first ($42M+) and second ($48M+) films of the series. The film was always expected to come in ahead of Skyscraper, but few expected it to make so much more. Analysts are suggesting that Skyscraper's problems have a lot to do with Dwayne "the Rock" Johnson overexposing himself with his involvement in multiple projects and the movie itself being seen as just another Die Hard imitation. The movie will have to rely on the international box office to succeed, and so far it looks like that front is a bit disappointing. Meanwhile, Summer Vacation's success seems to lie in Sony knowing which demographics that they need to focus on in advertising and appealing to an existing fanbase, something that Skyscraper (an original IP) didn't have.
Meanwhile, last weekend's champ (Ant-Man and the Wasp) took a dive with a 62% drop in attendance compared to the opening weekend, which still puts the movie's total past $130M at the domestic box office. Aside from this weekend's competition siphoning viewership from Marvel's big little sequel, one thing that might be limiting repeat business is the movie's mid-credits scene (of all things), which is a pretty big downer meant to set up Avengers 4 that contrasts harshly with a largely lighthearted film that stands pretty much on its own. The thing worth noting is that Ant-Man and the Wasp is easily the least-expensive Marvel Studios movie this year at an estimated budget that's between $130M and $160M, and so far the film is well ahead of the original's domestic gross. What to really look out for is how it does internationally; the film is rolling out overseas at a slower pace than the original, yet right now it's at roughly the same point as Captain America: The Winter Soldier was at two weeks with a $280M+ global total. (That sequel made over $700M, and a similar result for a Marvel IP based on a less-popular character would likely be a result the studio would be pretty happy with.)
Rounding out the top five are Incredibles 2 and Jurassic World: Fallen Kingdom. Incredibles has managed to do the insane by passing the domestic gross of The Dark Knight in its fifth weekend, now putting it at the ninth-highest-grossing movie at the domestic box office and making it entirely possible that the movie could get close to $600M domestically by the end of its run. In any case, a global total of well over $1B is assured at this point as the film still has yet to roll out in multiple markets, and even before factoring those in, the movie has what it takes to become Pixar's biggest hit by a landslide. Meanwhile, Fallen Kingdom has just opened in its final international market in Japan, with $360M+ coming from the domestic market; at the current rate, the movie will end its domestic run somewhere between 30% and 40% of what the original Jurassic World made.
The Top Twelve for the three-day weekend can be summarized as follows (bolded titles are new releases):
Hotel Transylvania 3: Summer Vacation (Sony Pictures) – $45.376M Total.
Ant-Man and the Wasp (Disney/Marvel Studios) – $28.84M Weekend/$132.825M Total; 62% Drop.
Skyscraper (Universal/Legendary Pictures) – $25.485M Total.
Incredibles 2 (Disney/Pixar) – $16.22M Weekend/$535.818M Total; 42.9% Drop.
Jurassic World: Fallen Kingdom (Universal Pictures) – $15.515M Weekend/$363.297M Total; 45.8% Drop.
The First Purge (Universal Pictures/Blumhouse Productions) – $9.13M Weekend/$49.509M Total; 47.5% Drop.
Sorry to Bother You (Annapurna Pictures) – $4.258M Weekend/$5.322M Total; 485.5% Rise.
Sicario: Day of the Soldado (Sony Pictures) – $3.85M Weekend/$43.2M Total; 49.5% Drop.
Uncle Drew (Lionsgate/Summit Entertainment) – $3.225M Weekend/$36.692M Total; 51.2% Drop.
Ocean's 8 (Warner Bros.) – $2.91M Weekend/$132.255M Total; 42.6% Drop.
Won't You Be My Neighbor?

 (Universal Pictures/Focus Features) – $1.885M Weekend/$16.825M Total; 26.7% Drop.

Tag (Warner Bros./New Line) – $1.305M Weekend/$51.346M Total; 56.9% Drop.
Ocean's 8, Incredibles 2, Jurassic World: Fallen Kingdom, Ant-Man and the Wasp, and Skyscraper are now playing in theaters.

Grant Davis is a freelance writer who has covered entertainment news for more than four years. His articles have frequently appeared in Star Wars News Net as well as as other entertainment-related websites. As someone who grew up on Star Wars and comic book movies, he's completely thrilled with the current era of genre entertainment.