Box Office Weekend – 'Ant-Man and the Wasp' gets a Sizable Opening While 'Incredibles 2' Sets Animated Record Past $500M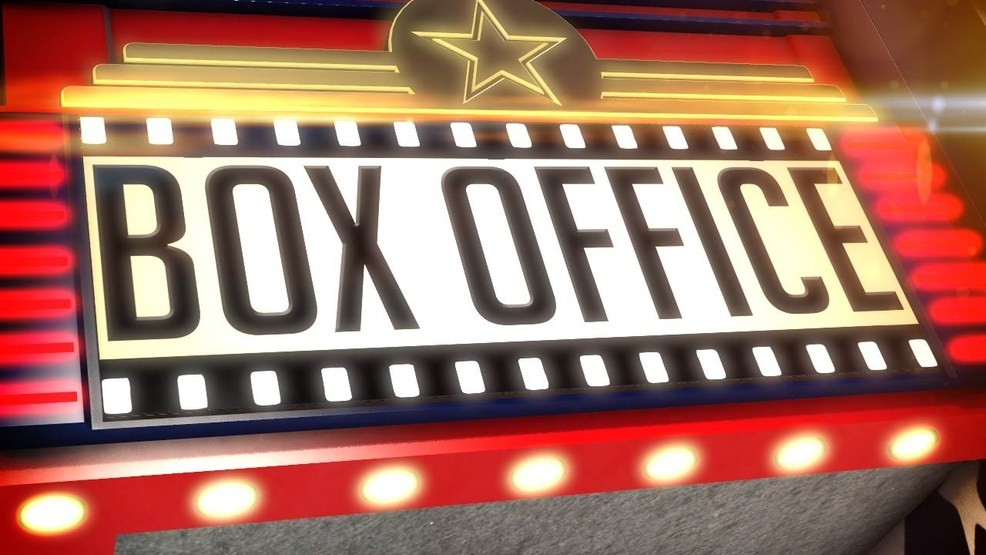 In this week at the box office, Ant-Man and the Wasp has arrived with one of Marvel's smaller openings in recent memory, but one that's still pretty strong in the face of its more limited budget and an improvement over the first film. Meanwhile, The Incredibles 2 is currently outpacing Jurassic World: Fallen Kingdom and has become Pixar's biggest movie yet, being the first animated feature to ever cross $500M domestically.
Marvel's Ant-Man sequel came in closer to Disney's more modest expectations of $70M than the more bullish estimates of $80M-$85M that some outlets were pushing (Sunday attendance is apparently lower than expected), but either way, that's significantly up from the first film's $57M+ opening. Overseas is looking pretty good as well in spite of World Cup shenanigans, as the opening is $85M compared to the original film's international $56M+ haul (and in what appears to be a fewer number of markets, to boot). With the sequel estimated to cost $130M-$160M+ compared to the $130M original, it will likely see good profit by the end of its run.
Meanwhile, Incredibles 2 is truly living up to its name as it outdoes the third weekend box office of Jurassic World: Fallen Kingdom in its fourth weekend. Even better is that the animated hit has solidified its place as Pixar's biggest domestic hit ever and the strongest stateside performance of any animated movie ever. Suffice to say, we probably won't have to wait fourteen years for another sequel. That's not to say Jurassic World is worse for wear either, given that the movie has now joined the fabled Billion-Dollar club in a little over a month since it opened overseas; the film ought to end its run at $1.1B-$1.25B at the current rate.
The only other major release this weekend, The First Purge, made roughly 45% of its current $31M+ total on Independence Day and the following Thursday. That currently puts the prequel on-par with the other movies with relation to how they did on their first Sunday, but those movies were all released on Fridays, suggesting that there could be a bit of fatigue in this particular action-horror franchise. Still, that kind of an opening on a $13M budget is nothing to shake a stick at. As for the box office's other remaining titles of note, Sicario took a 61% dive, Uncle Drew had a decent hold, Ocean's 8 continues its slow-burn repeat business (along with Tag, to a lesser extent), Won't You Be My Neighbor? continues to rise as it opens in more theaters, and Deadpool 2 starts to wrap up its run with a total that should cross $320M.
The Top Twelve for the three-day weekend can be summarized as follows (bolded titles are new releases):
Ant-Man and the Wasp (Disney/Marvel Studios) – $76.03M Total.
Incredibles 2 (Disney/Pixar) – $29.021M Weekend/$504.382M Total; 37.5% Drop.
Jurassic World: Fallen Kingdom (Universal Pictures) – $28.585M Weekend/$333.342M Total; 53.1% Drop.
The First Purge (Universal Pictures/Blumhouse Productions) – $17.15M Weekend/$31.053M Total.
Sicario: Day of the Soldado (Sony Pictures) – $7.3M Weekend/$35.302M Total; 61.6% Drop.
Uncle Drew (Lionsgate/Summit Entertainment) – $6.625M Weekend/$29.948M Total; 56.5% Drop.
Ocean's 8 (Warner Bros.) – $5.285M Weekend/$126.751M Total; 36.6% Drop.
Tag (Warner Bros./New Line) – $3.105M Weekend/$48.33M Total; 47.2% Drop.
Won't You Be My Neighbor?

 (Universal Pictures/Focus Features) – 

$2.59M Weekend/$12.382M Total; 6.9% Rise.

Deadpool 2 (20th Century Fox) – $1.675M Weekend/$314.546M Total; 53.1% Drop.
Whitney (Roadside Attractions) – $1.251M Total.
Sanju (20th Century Fox/Fox Star Studios) – $1.24M Weekend/$5.954M Total; 54.5% Drop.
Deadpool 2, Ocean's 8, Incredibles 2, Jurassic World: Fallen Kingdom, and Ant-Man and the Wasp are now playing in theaters.

Grant Davis is a freelance writer who has covered entertainment news for more than four years. His articles have frequently appeared in Star Wars News Net as well as as other entertainment-related websites. As someone who grew up on Star Wars and comic book movies, he's completely thrilled with the current era of genre entertainment.