Box Office Weekend – 2018's Summer Box Office Significantly Up Over Previous Years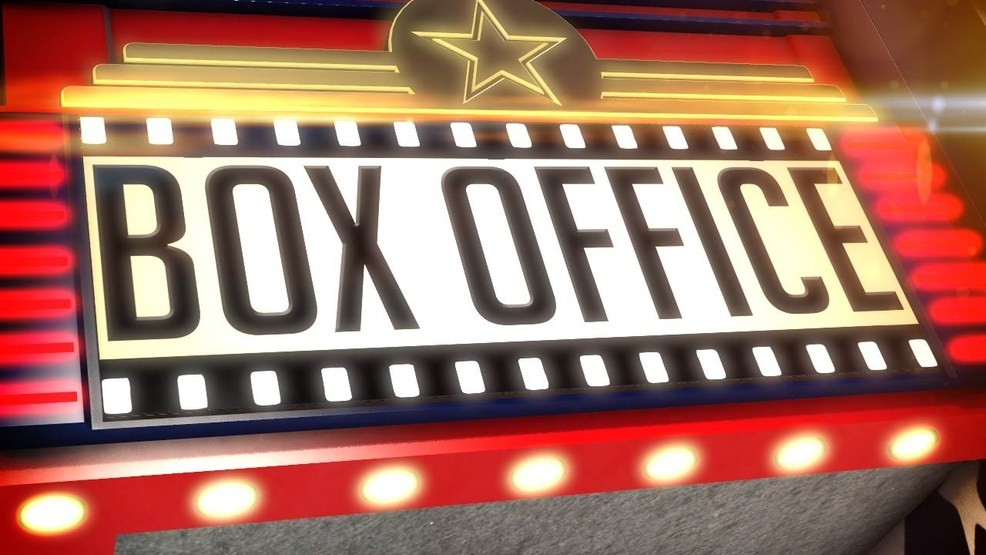 While Jurassic World: Fallen Kingdom dropped more than expected this weekend, there's plenty to celebrate at the box office as Incredibles 2 had a strong hold, new arrivals Sicario: Day of the Soldado and Uncle Drew both overperformed, and the box office is doing significantly better this year than it has after several years of gradual decline.
Deadline has noted that this weekend has established a first for the domestic box office in that it's the first time that the annual total reached $6B before the month of July for a $6.2B total for the first half of the year, but what's even more reassuring for theater chains is that more than $2.7B of that total came between the last weekend of April and the last weekend of June. Typically, the measure of a Summer box office focuses on the first weekend of May, but things are being looked at a little differently here due to Avengers: Infinity War arriving a week earlier than originally planned.
As for the returning champions, Jurassic World: Fallen Kingdom took a pretty big dip with a nearly 60% decrease in attendance compared to its opening weekend, itself the largest out of any Jurassic movie (for frame of comparison, Jurassic Park dropped 18.2%, The Lost World: Jurassic Park dropped 52.7%, Jurassic Park III dropped 55.6%, and Jurassic World dropped 49%.) But even then, that estimated $60M weekend haul is not awful news for the dinosaur romp, which ought to still top $350M domestically before its run ends, making it the third-highest-grossing movie in the series in the United States as it looks like it will take the second-highest total globally by the time its run ends. The film will cross $1B globally in the middle of next week at the current rate. Meanwhile, Incredibles 2 is holding strong with $45M+ for the third weekend, which puts it in a place where it should outdo Finding Dory as Pixar's biggest hit and which gives the movie a shot at clearing $500M domestically (something that has never happened before). There's even a chance we'll see Pixar's long-awaited superhero sequel out-leg the Jurassic World sequel depending on how next weekend (which will see the debut of Ant-Man and the Wasp) plays out.
This was also a good weekend for new releases as well. Sicario: Day of the Soldado over-indexed this weekend with a $19M, but there are concerns that the movie (which revolves around the War on Drugs raging at the United States-Mexico border, domestic terrorism, and illegal immigration) could be front-loaded in part due to the current political climate; a result that wouldn't be desirable, given the movie's reported $30M-$45M budget. Meanwhile, this weekend's much more light offering of counterprogramming revolving around a Pepsi mascot (Uncle Drew) managed to get some fizz as the sports comedy dunked over $15M this weekend, slightly less than the film's production budget.
The Top Twelve for the three-day weekend can be summarized as follows (bolded titles are new releases):
Jurassic World: Fallen Kingdom (Universal Pictures) – $60M Weekend/$264.787M Total; 59.5% Drop.
Incredibles 2 (Disney/Pixar)  – $45.546M Weekend/$439.M Total; 43.3% Drop.
Sicario: Day of the Soldado (Sony Pictures) – $19.015M Total.
Uncle Drew (Lionsgate/Summit Entertainment) – $15.5M Total.
Ocean's 8 (Warner Bros.) – $8.035M Weekend/$114.707M Total; 30.4% Drop.
Tag (Warner Bros./New Line) – $5.635M Weekend/$40.887M Total; 31.7% Drop.
Deadpool 2 (20th Century Fox) – $3.45M Weekend/$310.349M Total; 34.6% Drop.
Sanju (20th Century Fox/Fox Star Studios) – $2.55M Total.
Solo: A Star Wars Story (Disney/Lucasfilm) – $2.293M Weekend/$207.279M Total; 49.1% Drop.
Won't You Be My Neighbor? (Universal Pictures/Focus Features) – $2.29M Weekend/$7.488M Total; 25.7% Rise.
Hereditary (A24) – $2.225M Weekend/$39.344M Total; 38.7% Drop.
Avengers: Infinity War (Disney/Marvel Studios) – $1.434M Weekend/$672.516M Total; 44.5% Drop.
Avengers: Infinity War, Deadpool 2, Solo: A Star Wars Story, Ocean's 8, Incredibles 2, and Jurassic World: Fallen Kingdom are now playing in theaters.

Grant Davis is a freelance writer who has covered entertainment news for more than four years. His articles have frequently appeared in Star Wars News Net as well as as other entertainment-related websites. As someone who grew up on Star Wars and comic book movies, he's completely thrilled with the current era of genre entertainment.