The Hunt Has Evolved in New Trailer for 'The Predator'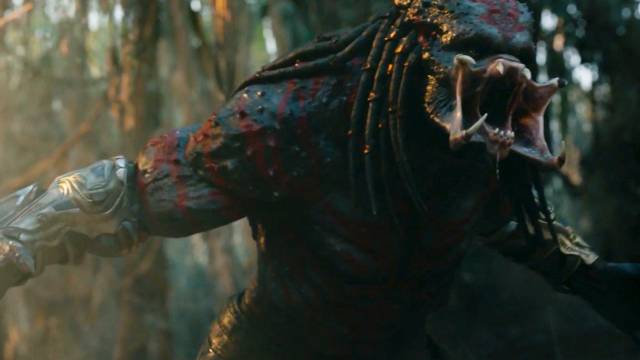 It's not just your standard Predators that mankind has to worry about in the latest trailer for Shane Black's The Predator.
As the trailer proclaims, the hunt has evolved as a new, Ultimate Predator now threatens humanity.
"From the outer reaches of space to the small-town streets of suburbia, the hunt comes home in Shane Black's explosive reinvention of the Predator series. Now, the universe's most lethal hunters are stronger, smarter and deadlier than ever before, having genetically upgraded themselves with DNA from other species. When a young boy accidentally triggers their return to Earth, only a ragtag crew of ex-soldiers and a disgruntled science teacher can prevent the end of the human race."
The Predator is intended to be both a relaunch for the franchise and also a sequel to the existing movies, with references to previous installments of the popular series that long term fans will surely appreciate.
In addition to the new trailer, Fox also debuted a vivid new poster for the movie, featuring what looks to be the hand of the Ultimate Predator holding the ripped off head of another Predator.
The Predator is directed by Shane Black and stars Trevante Rhodes, Sterling K. Brown, Boyd Holbrook, Jacob Tremblay, Olivia Munn, and Keegan-Michael Key. The hunt begins September 14th 2018.