Box Office Weekend – 'Jurassic World: Fallen Kingdom' Roars Past $150M While 'Incredibles 2' Shows a Strong Hold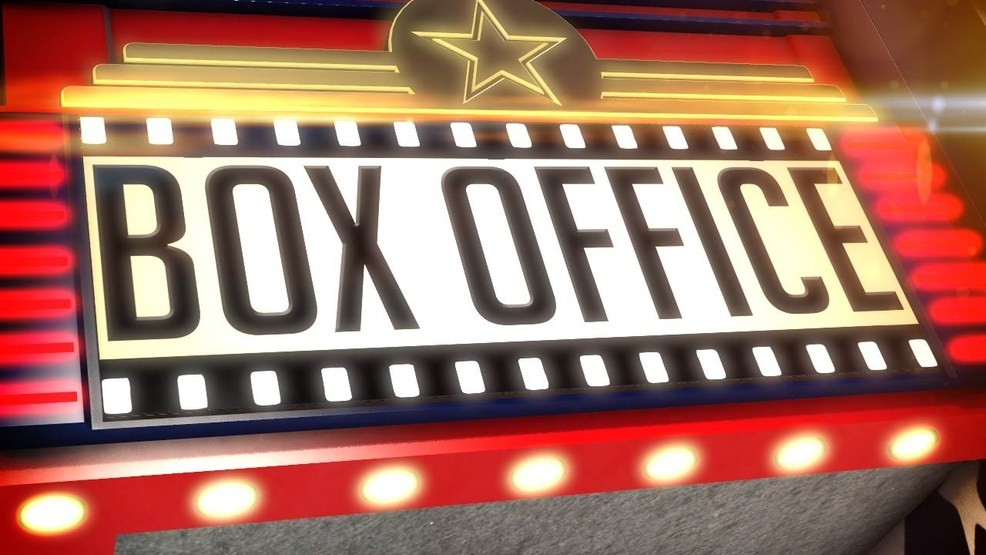 This weekend at the box office just made history: it's the first time that two movies have opened above $150M in a row. This came as a result of Jurassic World: Fallen Kingdom managing to beat expectations by several millions (albeit not as by as large a margin as the first film overperformed), while Incredibles 2, last weekend's champ, showed good repeat business.
Originally expected to make about $130M, Fallen Kingdom managed to outdo expectations by about $20M, making it the franchise's second-biggest opening in history and edging out Universal's Furious 7 for their second-biggest opening overall. The Cinemascore for Fallen Kingdom (A-) indicates that audiences preferred the first Jurassic World (which got an A) and should suggest that an overall less leggy performance should be in store for the sequel in subsequent weekends, which wouldn't be too surprising for a standard sequel. Meanwhile, Incredibles 2 had a good hold with a $80M+ second weekend. That's a less than was initially expected (between $90M and $100M), but that seems to be a side-effect of Fallen Kingdom overperforming, and it's still a strong hold for the animated sequel. Depending on how things play out, there's a real chance that it will outdo Jurassic World's overall performance domestically, but overseas it looks like dinosaurs will rule the planet.
Ocean's 8 continues to have good legs; while it's not a Wonder Woman-level hit, the same principle that made that movie a smash applies here as older women help carry the movie's box office total and it's now past $100M domestically. The caper ought to easily top the totals for Ocean's 12 and Ocean's 13 in the United States and Canada, which would be great for the female-led reboot that doesn't really sell itself as being a successor to the other movies in the series. Meanwhile, earlier hits from May and June lost a ton of theaters to make room for Jurassic World's dinosaurs; Deadpool 2 held on strongest after clearing $300M while Solo finally crossed $200M and Avengers: Infinity War is looking to end its domestic run just behind Black Panther, as expected. Critical flop Gotti, which controversially tried selling itself as an audience-favorite (in spite of ridiculously low attendance) and portraying its critics as "internet trolls", didn't get that much attention as the film looks like it'll be unlikely to reach even $10M domestically.
The Top Twelve for the three-day weekend can be summarized as follows (bolded titles are new releases):
Jurassic World: Fallen Kingdom (Universal Pictures) – $150.001M Total.
Incredibles 2 (Disney/Pixar) – $80.928M Weekend/$350.374M Total; 55.7% Drop.
Ocean's 8 (Warner Bros.) – $11.65M Weekend/$100.385M Total; 38.6% Drop.
Tag (Warner Bros./New Line) –  $8.2M Weekend/$30.367M Total; 45.1% Drop.
Deadpool 2 (20th Century Fox) – $5.25M Weekend/$304.15M Total; 39.5% Drop.
Solo: A Star Wars Story (Disney/Lucasfilm) – $4.045M Weekend/$202.176M Total; 59.6% Drop.
Hereditary (A24) – $3.809M Weekend/$35M Total; 44.4% Drop.
Superfly (Sony Pictures) – $3.350M Weekend/$15.266M Total; 51.2% Drop.
Avengers: Infinity War (Disney/Marvel Studios) – $2.482M Weekend/$669.466M Total; 54.4% Drop.
Won't You Be My Neighbor? (Universal Pictures/Focus Features) – $1.875M Weekend/$4.129M Total; 87% Rise.
Book Club (Paramount Pictures) – $64.659M Weekend/$0.92M Total; 49.7% Drop.
Gotti (Vertical Entertainment/MoviePass Ventures) – $0.812M Weekend/$3.253M Total; 52.8% Drop.
Avengers: Infinity War, Deadpool 2, Solo: A Star Wars Story, Ocean's 8, Incredibles 2, and Jurassic World: Fallen Kingdom are now playing in theaters.

Grant Davis is a freelance writer who has covered entertainment news for more than four years. His articles have frequently appeared in Star Wars News Net as well as as other entertainment-related websites. As someone who grew up on Star Wars and comic book movies, he's completely thrilled with the current era of genre entertainment.