Box Office Weekend – 'The Incredibles' Defy All Expectations While 'Tag' Chases 'Ocean's 8'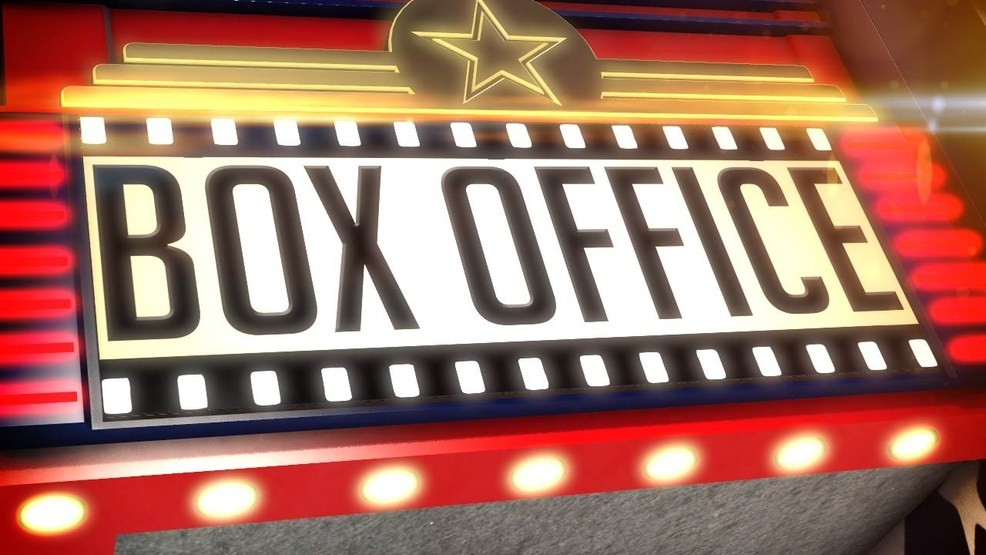 Pixar's long-awaited sequel to The Incredibles truly lives up to its name with a box office performance that greatly outdid earlier estimates. Meanwhile, New Line's Tag opened to a so-so weekend behind their parent company Warner Bros.'s own Ocean's 8, which held over well in its second frame.
Incredibles 2 easily dominated the competition with an opening exceeding $180M, well above the $150M it was expected to make in the frame, and more than enough to unseat Finding Dory's $135M opening weekend for the single-biggest opening weekend for an animated movie ever. For frame of reference, that makes it the eighth biggest opening weekend ever, eking past Captain America: Civil War. Suffice to say, this more than makes up for Disney's recent, unexpected box office blues with Solo underperforming (although it had a decent hold of $9M on its fourth weekend, which is good considering that it just shed over a thousand theaters, and the film will definitely cross $200M domestically).
Last weekend's champ, Ocean's 8, managed to hold its own even in the face of the highly-anticipated animated sequel, with a second weekend just under $20M. Warner's all-female heist comedy managed to actually outdo this weekend's new Warner release, Tag, which made $14.6M against a $28M budget – not bad, but it could have been better, and perhaps putting it on the heels of a superhero movie that generated as much hype as the biggest of the major Marvel Studios releases wasn't the best decision. Superfly flew fairly low with a $6.3M weekend and a total exceeding $8.4M when counting its first two days of play before the weekend. Next weekend ought to be interesting to see how the new releases fare against Jurassic World: Fallen Kingdom.
Avengers: Infinity War is now pacing behind Black Panther in terms of domestic ticket sales, which is more a testament to how much bigger Black Panther was than people expected than any failure on the part of the superhero team-up (which includes the Black Panther himself); indeed, both movies topped The Avengers domestically, and the King of Wakanda still has a shot at topping $700M domestically, which would make it the third-fastest film to accomplish that goal after Avatar and Star Wars: The Force Awakens. In addition, Disney's adaptation of A Wrinkle in Time spiked upward rather significantly this weekend, allowing the Ava DuVernay-directed movie to cross $100M domestically.
The Top Twelve for the three-day weekend can be summarized as follows (bolded titles are new releases):
Incredibles 2 (Disney/Pixar) – $180M Total.
Ocean's 8 (Warner Bros.) – $19.555M Weekend/$79.175M Total; 53% Drop.
Tag (Warner Bros./New Line) – $14.6M Total.
Solo: A Star Wars Story (Disney/Lucasfilm) – $9.081M Weekend/$192.845M Total; 42.3% Drop.
Deadpool 2 (20th Century Fox) – $8.8M Weekend/$294.68M Total; 37.8% Drop.
Hereditary (A24) – $7.026M Weekend/$27.187M Total; 48.2% Drop.
Superfly (Sony Pictures) – $6.3M Weekend, $8.441M Total.
Avengers: Infinity War (Disney/Marvel Studios) – $5.296M Weekend/$664.199M Total; 26.8% Drop.
Adrift (STX Entertainment) – $2.1M Weekend/$26.805M Total; 60.2% Drop.
Book Club (Paramount Pictures) – $1.85M Weekend/$62M Total; 56.8% Drop.
A Wrinkle in Time (Disney) – $1.772M Weekend/$100M Total; 1643% Rise.
Gotti (Vertical Entertainment/MoviePass Ventures) – $1.67M Total.
Avengers: Infinity War, Deadpool 2, Solo: A Star Wars Story, Ocean's 8, and Incredibles 2 are now playing in theaters.

Grant Davis is a freelance writer who has covered entertainment news for more than four years. His articles have frequently appeared in Star Wars News Net as well as as other entertainment-related websites. As someone who grew up on Star Wars and comic book movies, he's completely thrilled with the current era of genre entertainment.