RUMOR: 'The Batman' from Matt Reeves Possibly a Prequel Without Ben Affleck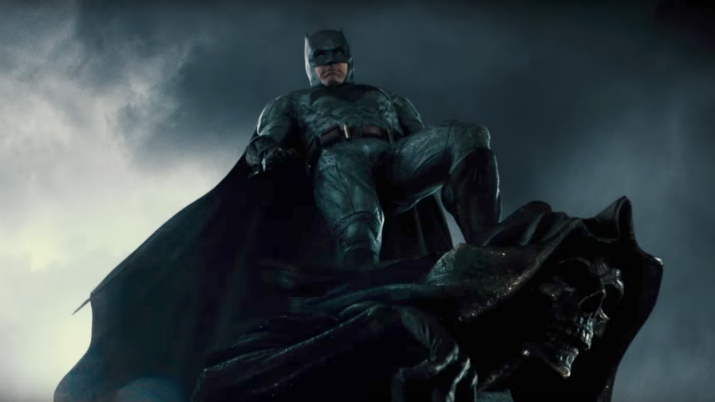 The long running saga of whether or not Ben Affleck will continue as Batman looks to be nearing an end this week as both Deadline and The Hollywood Reporter claim that Matt Reeves' Batman will likely feature a new, younger, actor under the famous cowl, and reboot the franchise.

Whilst most of the internet was reacting to the news that Geoff Johns was stepping down as DC Entertainment's Chief Creative Officer, along with his taking over as writer and producer of Green Lantern Corps., Deadline let quietly let slip a small update on the highly anticipated Batman standalone when discussing DC's upcoming film slate:
"There is an opportunity for Toby Emmerich to really reshuffle the executive deck on the feature side and turn DC into something more formidable than it is right now, even as a James Wan-directed Aquaman is coming and Wonder Woman 2 is in production, with Matt Reeves rebooting Batman for a new standalone franchise, likely with a new actor to play the Caped Crusader after Ben Affleck's stints in Batman V Superman and Justice League."
Today The Hollywood Reporter, in their own article on Warner Bros.' shifting DC strategy, offered another update on the movie:
"The big question mark going forward is the future of Batman. Writer-director Matt Reeves turned in the first act of a new screenplay during Memorial Day weekend. It's said to focus on a young caped crusader, and while the studio would not comment, it's unlikely that Ben Affleck, who has played Batman in three features, will again don the cowl."
Last year the run up to Justice League was plagued with rumors that star Ben Affleck wanted out, that he was done after Justice League or that (the then upcoming) Flashpoint was designed to allow him to segue out of the role. And it was long reported that Jake Gyllenhaal was Matt Reeves' choice to replace Affleck as the Dark Knight before he entered talks to join the MCU as Mysterio in the sequel to Spider-Man: Homecoming. More recently it had looked like Ben Affleck was set to continue in the role, but now it sounds like that may not be the case after all.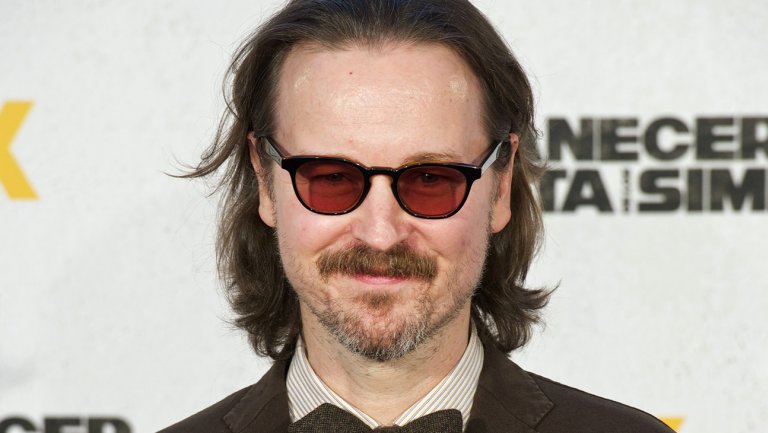 More intriguing is the fact that Deadline are calling Matt Reeves' movie a reboot of the standalone franchise. This could mean several things, some of which have huge implications for the future of the DC Films universe.
It could simply be that Deadline are referring to this as a reboot in the sense that it's the first standalone Batman movie since the conclusion of Christopher Nolan's acclaimed Dark Knight Trilogy, and a standalone in the sense that, whilst part of the DC universe, it won't be tied to or rely on the films that have come before. So whilst it won't contradict the events of past movies, Batman likely won't be talking about Stepphenwolf's recent invasion either. This matches up with the plan Geoff Johns and Diane Nelson told Vulture last year, where the goal is not to connect each film to the other but to have a universe where each film "comes from the heart of the filmmaker who's creating them."
But this approach wouldn't line up with The Hollywood Reporters' claim that Matt Reeves' Batman is looking to feature a young Dark Knight. Now, it could simply be that they're looking at younger actors, in which case Batman's younger appearance could simply be handwaved away in a similar vein to the comics where Batman remains eternally in his thirties whilst being on his fifth Robin. But, if the story specifically calls for a younger Batman and they want to keep this film part of the existing universe, then Matt Reeves film could be a prequel to Batman v Superman and Justice League, featuring the hero earlier in his career.
Such a move would also leave open the possibility that Ben Affleck could remain as the "present day" Batman, with appearances in movies such as Birds of Prey, Jared Leto's Joker movie, and any potential sequels to Justice League. Of course, should Affleck not wish to continue in the role, the new actor could also be made up to appear older in any movies set "now".
That's all assuming that Warner Bros. and Matt Reeves want Batman to be part of the DC Films universe. There's also the possibility that Reeves' Batman is completely standalone and will be part of the new DC Black or DC Dark label movies that are set to launch with Todd Philips' Joker origin film. That would allow Reeves to reboot the solo franchise as its own world, with complete creative freedom to reimagine Gotham and its famous citizens to best fit the story he is telling. As with the prequel possibility, making Batman part of the standalone label would leave the door open for Affleck to return as the DC universe Batman should he wish to do so.
It could also depend on the success of Aquaman and Wonder Woman 1984. If they are a success then it's easier to see Warner Bros. folding Matt Reeves' Batman (and new Batman) into the DC universe, but if the DCU continues to struggle they may decide to lean harder into Batman existing in its own world.
Whatever happens, we're unlikely to learn the truth any time soon. With Matt Reeves' Batman still being scripted, and DC Entertainment President Walter Hamada wisely looking to avoid dating upcoming movies in advance, there's no rush for Warner Bros. to announce any details until they have actors in place and are ready to begin production.