UPDATE! Box Office Weekend – 'Ocean's 8' Scores a Franchise High, 'Hereditary' Opens Big for A24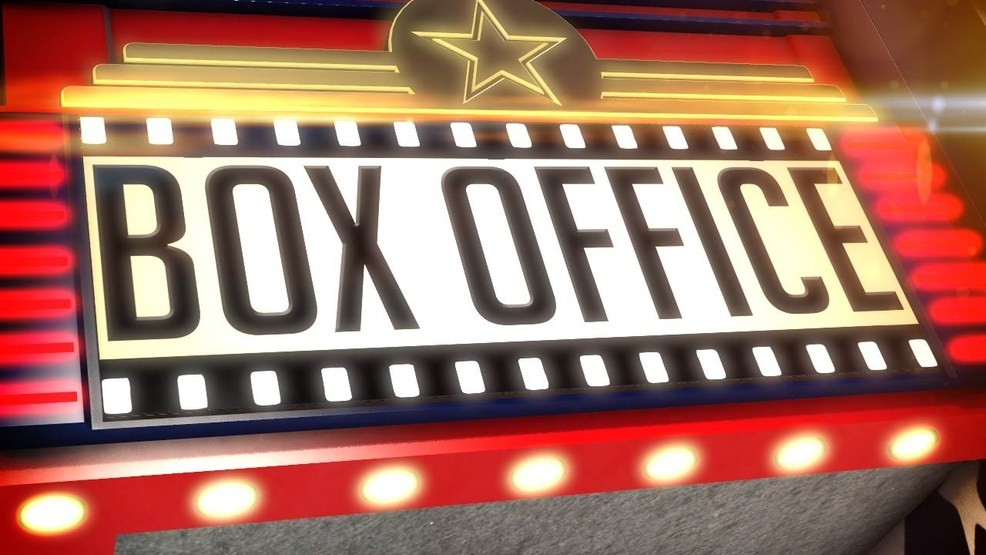 After a pretty weak post-Memorial Day Weekend frame, the box office got a boost from Ocean's 8 and critically-acclaimed horror movie Hereditary before heavy-hitters Incredibles 2 and Jurassic World: Fallen Kingdom arrive over next weekend and the one after that.
This piece has been updated with official numbers from their respective studios.
Ocean's 8 easily took the #1 spot this weekend with a $41.6M total. This is a good start for the $70M-budgeted spin-off, and the best opening for any movie in the Danny Ocean series, though it remains to be seen how the movie will hold in the face of competition like the two other movies I mentioned earlier, and results from audiences generally indicate that the movie reached its target demographic of older women and then some. Meanwhile, Hereditary just gave A24 their biggest opening weekend ever with a total just above $13.5M against a $10M budget. However, audience reactions to that movie indicate that like The Witch or It Comes at Night, the movie might not click with audiences looking for simple scares. Hotel Artemis unfortunately didn't leave much of an impression, just getting past $3.2M this weekend against a $15M budget.
Meanwhile with the holdovers, Solo's third-weekend drop was significantly less severe than its second-weekend drop with a $15.7M weekend, beating expectations for the frame by around one or two million dollars. The movie's bloated budget will probably keep the film from profiting in the short-term, but it's at least encouraging to see the movie show signs of having legs on the domestic front. Deadpool 2 is looking like it will cross $300M in the next week or two without issue, although it doesn't seem like the movie will surpass the gross of the original film. Avengers: Infinity War crossed $650M domestically and is just shy of $2B globally, something that it ought to get past either on Monday or Tuesday at the absolute latest; once it reaches that point, it will be the fourth film to reach that milestone (after Avatar, Titanic, and Star Wars: The Force Awakens) and the third film to do that without having a re-release (as was the case with Titanic). It's looking possible that Infinity War may surpass The Force Awakens globally, although the film will be less profitable than the Star Wars revival due to having a higher production budget.
The Top Twelve for the three-day weekend can be summarized as follows (bolded titles are new releases):
Ocean's 8 (Warner Bros.) – $41.607M Total.
Solo: A Star Wars Story (Disney/Lucasfilm) – $15.748M Weekend/$176.7M Total; 46.4% Drop.
Deadpool 2 (20th Century Fox) – $14.148M Weekend/$279.164M Total; 39% Drop.
Hereditary (A24) – $13.575M Total.
Avengers: Infinity War (Disney/Marvel Studios) – $7.238M Weekend/$655.136M Total; 31.1% Drop.
Adrift (STX Entertainment) – $5.272M Weekend/$21.962M Total; 54.6% Drop.
Book Club (Paramount Pictures) – $4.285M Weekend/$56.959M Total; 39.1% Drop.
Hotel Artemis (Global Road) – $3.232M Total.
Upgrade (Blumhouse Entertainment) – $2.384M Weekend/$9.346M Total; 49% Drop.
Life of the Party (Warner Bros./New Line) – $2.167M Weekend/$50.328M Total; 38.2% Drop.
Breaking In (Universal) – $1.442M Weekend/$44.078M Total; 48.7% Drop.
Overboard (Lionsgate/Pantelion Films) – $1.161M Weekend/$47.589M Total; 40.4% Drop.
Avengers: Infinity War, Deadpool 2, Solo: A Star Wars Story, and Ocean's 8 are now playing in theaters.

Grant Davis is a freelance writer who has covered entertainment news for more than four years. His articles have frequently appeared in Star Wars News Net as well as as other entertainment-related websites. As someone who grew up on Star Wars and comic book movies, he's completely thrilled with the current era of genre entertainment.