First Trailer For Bradley Cooper's 'A Star Is Born'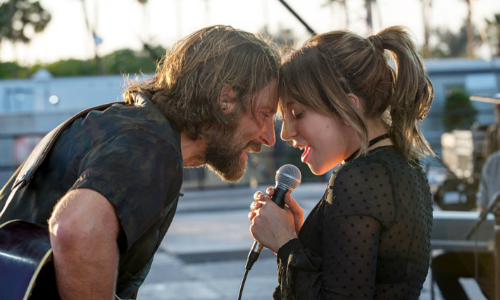 Our first look at Bradley Cooper's directorial debut is here.
After showcasing some footage over at CinemaCon, Warner Bros. has released an official trailer to A Star Is Born. Those who got the chance to see the early footage were raving over what they saw, and now everyone else gets to see what all the praise is about.
Judging by the dramatic tone of the trailer, it seems as though Warner Bros. is pushing for a heavy presence in this year's awards season. It may be too early to call (especially over one official trailer), but that would explain why WB rescheduled A Star Is Born from May to October.
We all know Bradley Cooper can act, so now we shall see how he performs as a director – as well as a singer/songwriter. It's interesting to see that Cooper chose to direct a remake for his directorial debut, so I'm hoping he has a strong enough voice to make this version stand on its own. This will mark the fourth incarnation of A Star Is Born, however, so the comparisons are likely to be inevitable. The last adaptation was in 1976 with Barbara Streisand and Kris Kristofferson in the lead roles, so hopefully enough time has passed to let this story be told for a new generation.
Andrew Dice Clay, Dave Chappelle, and Sam Elliott are set to star along with Bradley Cooper and Lady Gaga, with Gaga also being credited as writing and performing original songs for the film as well. Gaga appears to have had some added help from Lukas Nelson, Jason Isbell, and Mark Ronson, so if nothing else, I'm sure people will enjoy the soundtrack to A Star Is Born.
Per Warner Bros:
Country music star Jackson Maine discovers an unknown but talented singer named Ally. As her career quickly takes off, Jackson starts to realize that his best days may be behind him.
A Star Is Born is currently slated for an October 5th, 2018 release date.