Chris Hemsworth Claims 'Avengers 4' is More Shocking Than 'Infinity War'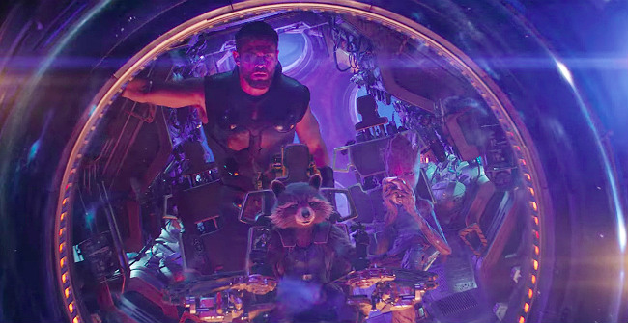 While speaking with Esquire, Chris Hemsworth stated that he believes that Avengers 4 will have more surprises in store for the audience than Avengers: Infinity War did. Spoilers for Infinity War ahead!
Infinity War, of course, ends on the buzzkill note of Thanos winning and half of the universe dying – including a number of fan-favorite heroes – but Hemsworth is stating that that might just be small potatoes compared to what happens in the next movie:
"If you were shocked by [Infinity War], I think [Avengers 4] is even more shocking, for other reasons entirely. That's what kind of blew me away the first time I read both scripts, is how they managed to orchestrate so many different characters but give them each their own separate shot and moments, and have it be elevated and feel fresh and unique – not just like a messy, thrown-together assembly of these guys. [Avengers 4], I'm probably even more excited about… Each step we seem to take with these films, I've loved the fact that there's been growth and evolution and it continues to surprise people as opposed to sort of flatlining, which was obviously always a fear – that they'd run out of ideas or run dry of creative excitement. For me, this whole experience has been incredible."
The writers for the movie have previously noted that their purpose for Infinity War was to break the audience's hearts, but with the sequel they'll go about blowing their minds. Here's hoping that they do just that.
Avengers 4 is currently slated for a May 3, 2019 release date.

Grant Davis is a freelance writer who has covered entertainment news for more than four years. His articles have frequently appeared in Star Wars News Net as well as as other entertainment-related websites. As someone who grew up on Star Wars and comic book movies, he's completely thrilled with the current era of genre entertainment.