UPDATE! Box Office Weekend – The Box Office Sputters in a Slow Post-Memorial Day Frame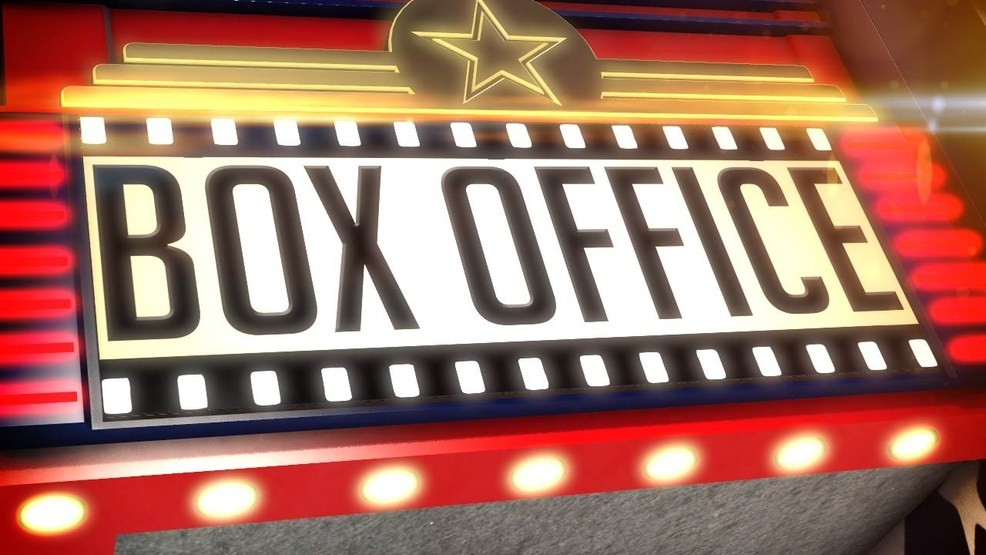 The post-Memorial Day Weekend box office doesn't have a lot of good news for holdovers and new releases, particularly Solo, which saw a sizable drop.
This piece has been updated with official numbers from their respective studios.
The first weekend after Memorial Day can be pretty brutal for movies released during that frame, and Solo ended up being another movie in a long list of recent movies released over the post-holiday window (including Sex and the City 2, The Hangover Part II, Chernobyl Diaries, The Hangover Part III, Fast & Furious 6, X-Men: Days of Future Past, Poltergeist, X-Men: Apocalypse, and Pirates of the Caribbean: Dead Men Tell No Tales) to drop over 60% in that frame. Overseas doesn't look too much better for the positively-received space pirate adventure as it's looking like Lucasfilm will have their first real flop since Disney purchased them (not counting 2015's Strange Magic, which Disney put out to pasture well before making up for it with the profits gained by Star Wars: The Force Awakens).
Meanwhile, superhero movies continued to do well, as Deadpool 2 managed to have a better third-weekend hold with over $23M than the sharp second-weekend drop; the movie is very close to crossing $600M globally. It's also looking like a given for Avengers: Infinity War to cross the $2B mark either next weekend, the weekend after, or the weekend after that as the movie approaches $650M domestically.
New releases that arrived during this frame didn't make a lot of waves, unfortunately. Adrift opened to $11.6M against a $35M budget, meaning that the movie will have to rely on good legs and better overseas performances as the movie rolls out internationally in order to really profit. Meanwhile, Paramount's $19M-budgeted Action Point appears to be dead on arrival with a $2.3M opening – A Quiet Place, it is not. The only good news here is for the microbudgeted Upgrade, which actually overperformed its $3M projections to make over $4.6M.
The Top Twelve for the three-day weekend can be summarized as follows (bolded titles are new releases):
Solo: A Star Wars Story (Disney/Lucasfilm) – $29.396M Weekend/$148.989M Total; 65.2% Drop.
Deadpool 2 (20th Century Fox) – $23.178M Weekend/$254.506M Total; 46.7% Drop.
Adrift (STX Entertainment) – $11.603M Total.
Avengers: Infinity War (Disney/Marvel Studios) – $643.006M Weekend/$10.507M Total; 39.2% Drop.
Book Club (Paramount Pictures) – $7.039M Weekend/$7.039M Total; 30.1% Drop.
Upgrade (Blumhouse Entertainment) – $4.67M Total.
Life of the Party (Warner Bros./New Line) – $3.504M Weekend/$46.35M Total; 34.9% Drop.
Breaking In (Universal) – $2.811M Weekend/$41.341M Total; 34.4% Drop.
Action Point (Paramount Pictures) – $2.39M Total.
Overboard (Lionsgate/Pantelion Films) – $45.497M Weekend/$1.949M Total; 37.8% Drop.
A Quiet Place (Paramount Pictures) – $1.771M Weekend/$183.520M Total; 27.3% Drop.
Show Dogs (Global Road) – $1.527M Weekend/$14.602M Total; 53.3% Drop.
Avengers: Infinity War, Deadpool 2, and Solo: A Star Wars Story are now playing in theaters.

Grant Davis is a freelance writer who has covered entertainment news for more than four years. His articles have frequently appeared in Star Wars News Net as well as as other entertainment-related websites. As someone who grew up on Star Wars and comic book movies, he's completely thrilled with the current era of genre entertainment.