Ron Howard is Discussing a Possible 'Willow' Sequel With Lucasfilm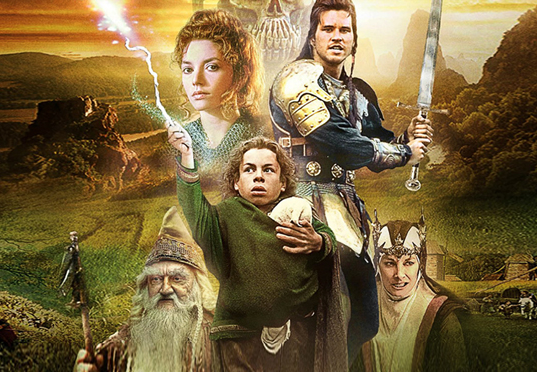 Long before he came in to get Solo: A Star Wars Story where it needed to be after a troubled start, Ron Howard directed a lesser-known movie for Lucasfilm called Willow, a more traditional fairy tale story and one that specifically served as a giant love-letter to J. R. R. Tolkien and his Middle-earth mythology. More recently, Howard has indicated that the potential for a long-belated sequel will still be there.
When asked about a fan about the possibility of doing another Willow movie, Howard revealed that Lucasfilm are open to the idea of doing a sequel:
We are seriously exploring it with Lucasfilm folks. Fingers crossed https://t.co/30U3GZTuBY

— Ron Howard (@RealRonHoward) May 25, 2018
Earlier in the day, Howard took a moment to praise actor Warwick Davis, who played the titular Nelwynn hero of Willow, for his role as Weazel in Solo:
It was a highlight working with you again on #SoloAStarWarsStory my old friend. Your spirit hasn't changed since #Willow you just added massive experience to go with your energy & creative instincts https://t.co/m3SRaNZjuX

— Ron Howard (@RealRonHoward) May 25, 2018
While Lucasfilm's primary output going forward is going to be Star Wars-related (with a lesser focus on Indiana Jones), that doesn't mean that other projects won't still be moving forward; Sony Pictures, for instance, is working on a David Bowie-less Labyrinth sequel which Lucasfilm will probably have some say in given that they worked with The Jim Henson Company on the original film. With that in mind, a modestly-budgeted Willow sequel shouldn't completely out of the question, although one wonders if it would see a theatrical release or go to Disney's new streaming service, which will be in need of original content.
Solo: A Star Wars Story is now playing in theaters.

Grant Davis is a freelance writer who has covered entertainment news for more than seven years. His articles have frequently appeared in Star Wars News Net as well as as other entertainment-related websites. As someone who grew up on Star Wars and comic book movies, he's completely thrilled with the current era of genre entertainment.