Amazon Prime Nearing a Deal to Save SyFy's 'The Expanse' With Season 4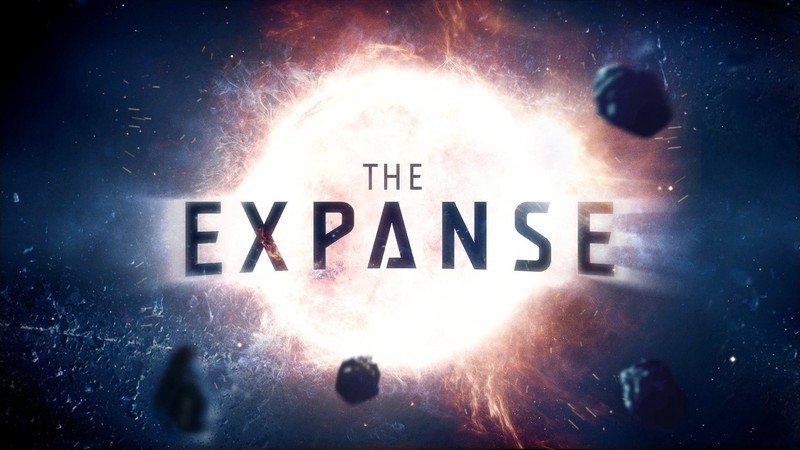 Since it was announced that SyFy's critically-acclaimed television series The Expanse was getting cancelled after its third season less than two weeks ago, both Alcon Entertainment and the show's many fans have campaigned hard to get the show to continue on a major streaming platform. Now, it's looking a lot like Amazon Prime is going to be that platform, although the deal has not officially closed.
The Hollywood Reporter just broke the story that Alcon and Amazon Studios are in deep discussions about continuing the sci-fi series through their streaming platform. It certainly helps that Amazon CEO Jeff Bezos is a big fan of the series, and that he wants the show to be Amazon Prime's answer to Game of Thrones (this in addition to their planned The Lord of the Rings adaptation). SyFy's decision to cancel the series had a lot to do with issues with the streaming rights and sustaining a big budget for the series – neither of which should be a problem for a growing industry titan like Amazon.
The writers of the series also chipped in to clarify that, while Amazon is likely a good home for the series going forward (since they have the streaming rights to the show's first three seasons already), the deal has not been concluded just yet:
We're excited, but the deal's not closed…we're not quite through the woods yet! ? Keep up the fight Expansers & watch this weeks episode LIVE with us on SyFy ? we'll be dancing in the streets right along with you as soon as we get anything official #TheExpanse #SaveTheExpanse https://t.co/cHNi3bTd8P

— The Expanse Writers (@TheExpanseWR) May 21, 2018
Set over 200 years from now, when much of the Solar System has been colonized, The Expanse follows the economic conflict between citizens of the Asteroid Belt and Mars as the former colony demands greater shares of the resources they acquire and the latter colony wants all of those resources for themselves. Tensions between the two colonies only escalate when Juliette Mao, the daughter of a corporate magnate, disappears after a tragedy involving the ice-transporting vessel, the Canterbury. The government of Earth seeks to intervene in the conflicts that the "Belters" and Martians are facing… And soon enough, all three civilizations come to the realization that there's much more to the disappearance of Mao than it seems, and that the entire human race could be threatened.

Grant Davis is a freelance writer who has covered entertainment news for more than four years. His articles have frequently appeared in Star Wars News Net as well as as other entertainment-related websites. As someone who grew up on Star Wars and comic book movies, he's completely thrilled with the current era of genre entertainment.