UPDATE! Box Office Weekend – 'Deadpool 2' Takes The Center Stage While 'Avengers' Holds Strong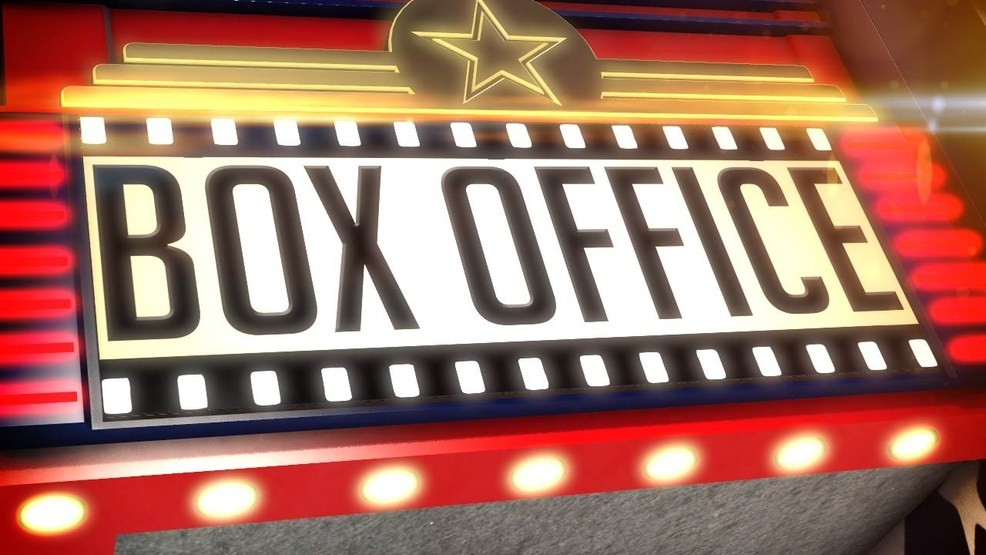 The only thing that could stop Avengers: Infinity War's conquest of the box office was, fittingly, another superhero movie. Deadpool 2 has arrived to take the #1 spot, although the movie's arrival didn't stop the third Avengers movie from being leggy.
This piece has been updated with official numbers from their respective studios.
The Merc With A Mouth managed to score a $125M+ opening weekend, a bit lower than financial expectations, making a little less than the original film did in a 3-day period. Still, that's good news for a movie budgeted at $110M, roughly double the budget of the original film. Overseas, the movie made $174M+, putting the current total for the film at about $300.3M. This total makes for Fox's biggest international rollout ever and the biggest international opening for an R-rated movie ever, surpassing last year's Logan.
The film was Fox's best launch in Mexico, India, Indonesia, Thailand, Vietnam, and five other markets; the movie still has yet to open in Japan, which will happen next month. Like the original film, the sequel is not expected to open in China due to the level of violence present in the film, although there's a chance that the film could be significantly recut to be deemed appropriate for wide screenings. While competition with Solo: A Star Wars Story will probably lead to a bigger-than-expected second-weekend drop, the fact that it's a holiday weekend should bolster the movie's numbers for a respectable second place.
Where does the addition of another superhero movie leave Earth's Mightiest Heroes? Relatively unfazed, as it turns out – Avengers: Infinity War performed like Deadpool 2 wasn't there with a fourth weekend of over $29M, pushing it ever-closer to clearing the $600M mark domestically (something that ought to be attained by the middle of next week). In China, the movie just passed the $300M mark, making it the fourth-biggest Hollywood hit over there. Combined with China's contributions to the total, the movie made $84.4M in this frame, bringing the global total up to $1,817.3M. The international total of $1,221.5M has allowed Infinity War to surpass Furious 7 as the third-biggest international rollout ever. A total edging past $2B is still within the realm of possibility, but there's a chance that the influx of competition in the coming weeks might cause the movie to slow down to the higher end of the $1.9B-range.
Meanwhile, other "event" holdovers like Rampage and A Quiet Place approach final domestic totals that should exceed $95M and $180M respectively. The latter had a pretty great opening for a horror title in China with $17.7M, especially in the face of Avengers: Infinity War's second weekend over there. As for the weekend's other new releases that didn't involve a profane, ultraviolent Deathstroke knockoff, Book Club overperformed with its target audience of older women with $13M+ while Show Dogs didn't bark quite as well as it could have with a slightly underperforming $6M.
As mentioned earlier, Memorial Day Weekend is coming, with sole wide release of Solo: A Star Wars Story looking to be the winner of that holiday frame. Solo currently has a shot to set the record for the biggest Memorial Day Weekend ever with a gross as much as $170M over the 4-day period, but even if it falls a bit short of that and makes $140M, that's a clear win for Lucasfilm and one of the best possible openings in that frame in the past few years. Both Avengers and Deadpool should also see strong returning business, as a rising tide lifts all boats.
The Top Twelve for the weekend can be summarized as follows (bolded titles are new releases):
Deadpool 2 (20th Century Fox) – $125.507M Total.
Avengers: Infinity War (Disney/Marvel Studios) – $29.452M Weekend/$595.032M Total; 52.6% Drop.
Book Club (Paramount Pictures) – $13.582M Total.
Life of the Party (Warner Bros./New Line) – $7.603M Weekend/$30.915M Total; 57.5% Drop.
Breaking In (Universal) – $6.826M Weekend/$29.106M Total; 61.3% Drop.
Show Dogs (Global Road) – $6.023M Total.
Overboard (Lionsgate/Pantelion Films) – $4.625M Weekend/$36.874M Total; 53.1% Drop.
A Quiet Place (Paramount Pictures) – $3.944M Weekend/$176.08M Total; 38.9% Drop.
Rampage (Warner Bros./New Line Cinema) – $1.577M Weekend/$92.5M Total; 54.4% Drop.
I Feel Pretty (STX Entertainment) – $1.265M Weekend/$46.604M Total; 66.7% Drop.
RBG (Magnolia Pictures) – $1.252M Weekend/$3.853M Total; 5.4% Rise.
Super Troopers 2 (20th Century Fox/Fox Searchlight) – $1.216M Weekend/$29.028M Total; 23.8% Rise.
Avengers: Infinity War and Deadpool 2 are now playing in theaters.

Grant Davis is a freelance writer who has covered entertainment news for more than four years. His articles have frequently appeared in Star Wars News Net as well as as other entertainment-related websites. As someone who grew up on Star Wars and comic book movies, he's completely thrilled with the current era of genre entertainment.