Batwoman Will Star in CW's Next DC Crossover Event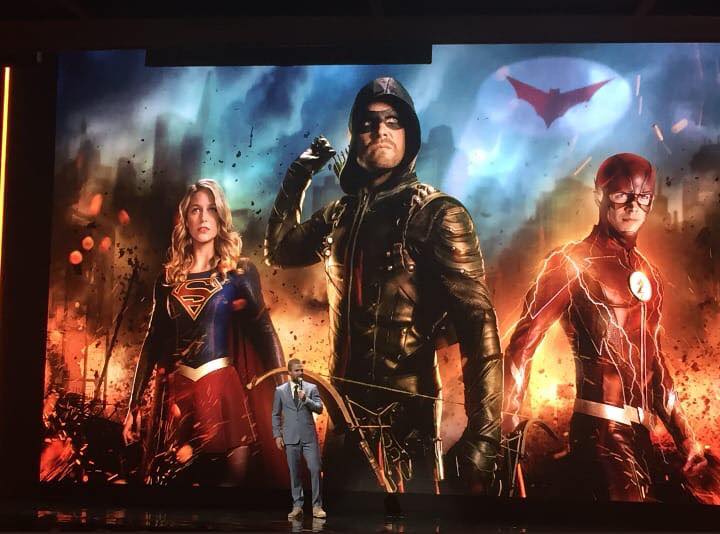 At this year's Upfronts, The CW revealed that this Fall's Arrowverse crossover event will feature the debut of Kate Kane, better known as Batwoman.
#Arrow star @StephenAmell reveals that this year's @TheCW DC crossover event will introduce #Batwoman. pic.twitter.com/Gbqud31rDu

— Michael Schneider (@franklinavenue) May 17, 2018
This year will mark CW's third crossover event, where the stars of Arrow, The Flash, Legends of Tomorrow, and Supergirl team up to fight a common foe that threatens the Earth. The event takes place across a single episode of each show, telling a 4-episode arc in total. Due to the new scheduling of Arrowverse shows, the crossover will take place from Sunday to Tuesday later this year.
Last year, the heroes came face to face with their Nazi dopplegangers in Earth-X, resulting in some cool team ups and face offs. We don't know anything else about the villains in the upcoming crossover, or indeed who will play Batwoman, but her appearance suggests that we could be heading off to Gotham, if only briefly.
Who knows, maybe we'll even get a mention of a certain Caped Crusader? Arrow name-dropped Bruce Wayne this season, and The Flash and Legends of Tomorrow have both given subtle hints that Batman also exists in this universe without announcing it outright.
Are you excited for Batwoman's appearance in the Arrowverse? Let us know in the comments.